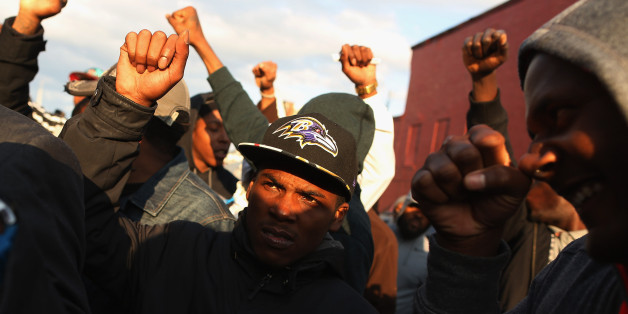 20 years ago. 20 years a million men. And women. And children. Gathered on the National Mall in Washington, DC answering the call from Minister Louis Farrakhan to come to the nation's capital and show our strength in numbers and unity and remind politicians that our voices would be heard. 20 years later, we return.
Next Saturday in Washington, DC, hundreds of thousands of people will gather to re-affirm the call from twenty years ago. Except this time, we return not just to gather one million men. This time, we return to call on our nation's politicians to fix our broken criminal justice system once and for all. Men. Women. And children will march. I march to fix a system that houses more black men in our prison system than there were black men enslaved in 1850. To fix a system that allows for local prosecutors to investigate their friends at the police department when there is an officer-involved shooting. To fix a system that has drug laws that disproportionately arrest black and brown people for using drugs when white people use at the same rate. To fix a system that has built a private industry off the backs of prisoners laboring for pennies. To fix a system that doesn't video record the actions of law enforcement at all times. To fix a system that criminalizes young women who are pimped and sexually trafficked before they even turn 18. To fix a system that does not collect any national data on incidents when police use excessive force or discharge their firearm. To fix a system that has incarcerated more people than any other nation in the world. To fix a system that has created a school to prison pipeline by harsher school discipline practices for young students of color. To fix a system of policing that targets communities of color by programs like "Stop & Frisk" or "Broken Windows." Simply put, to fix a broken system.
Minister Farrakhan and the members of the Nation of Islam have been in our communities since my childhood. They have taken on the tough issues that plague our people and challenged the power structures to fix our broken system for decades. Through programs like The Peacekeepers, thousands of members of The Nation have worked to prevent violence in our communities and uplift the lives of many. I proudly march with them, whether it was the Million Man March, the Million Family March or the Justice or Else March. We have little time to argue over the man or one individual, when our people are dying every day, at the hands of our system or at the hands of each other.
Thousands of young people have marched for over a year, inspired by those in Ferguson, who laid their bodies on the ground and risked death even after a young man was shot and killed by a local police officer and let to lie on the ground for four and a half hours. These young people from Ferguson, Baltimore, New York City, Oakland, Los Angeles, Miami, Milwaukee, Chicago, Waller County, Cleveland and cities, towns and rural lands across the country are the reason why we march. We march for their future. For their rights. For their system. For their survival.
REAL LIFE. REAL NEWS. REAL VOICES.
Help us tell more of the stories that matter from voices that too often remain unheard.