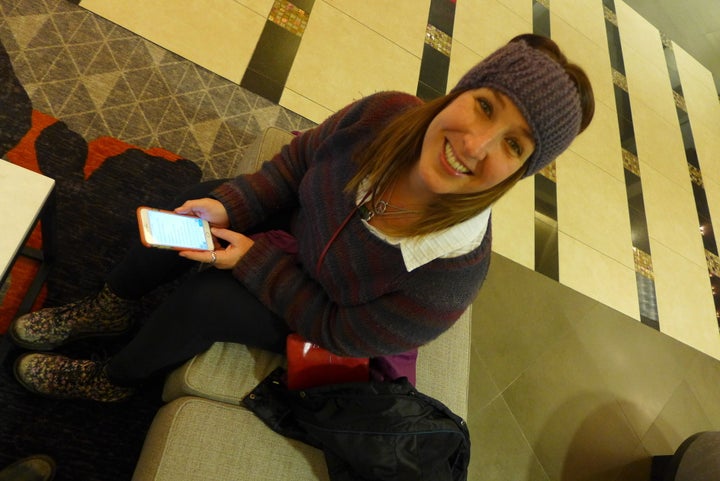 When I was 5 years old, my mother piled me and my two older brothers into her Honda Accord and drove us from Farmington, Ut., 20 minutes north to the city of Ogden. She left her parents' home with very little emotional and financial support. She chose to leave the Mormon faith and raise her children on her own while she obtained a Bachelor's degree from Weber State University. 
She was barely 28 years old, with no husband and no college degree, just a few semesters into her B.A. in English and History. 
I'm now almost the same age as she was when she made that drive, her three clueless children arguing over who got the front seat, not a single person aware of the audacity that it took for her to make that decision.
On Saturday I marched with that woman and about 500,000 other people in Washington D.C. in support of women's rights and in support of the institutions that, with her, raised me: a welfare program that allowed my mother to buy groceries, student loans so she could get an education and give us a better life without the constraints of an oppressive religion that had betrayed her, a public school system that taught me to read and gave me a field to play on and fed me lunch, access to contraception so that my mother never had to worry about bringing in a fourth mouth. I marched for my rights, too of course ― same-sex marriage and and an administration that protects the LGTBQ community, abortion access and protections for survivors of gender-based violence. 
But mostly, I was marching for my mother, and every woman like her.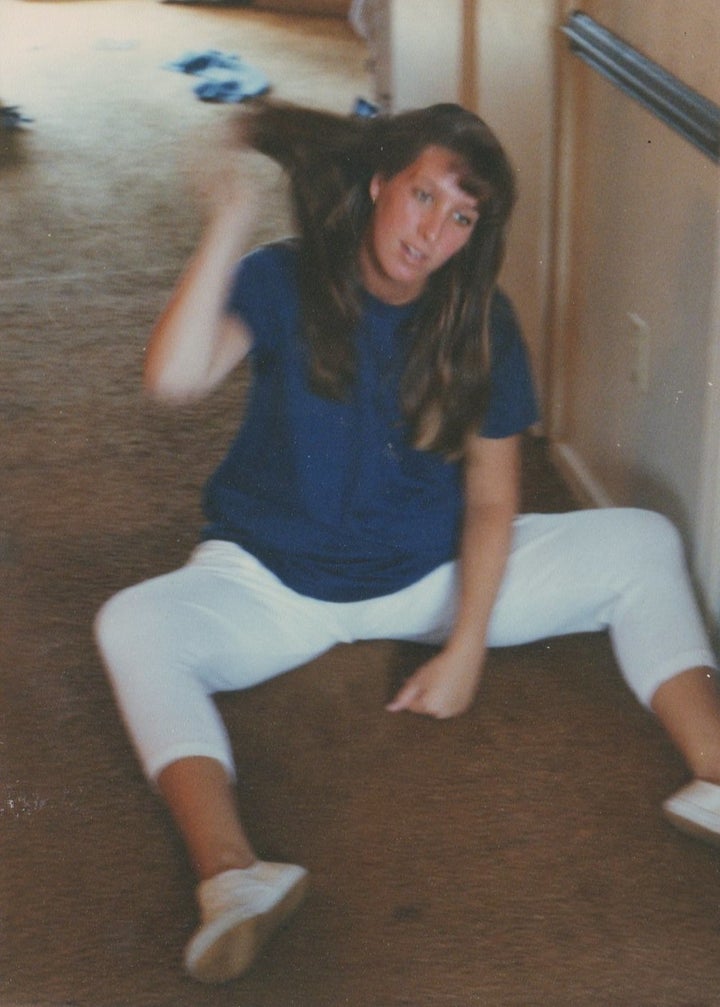 On that life-changing 20-minute drive, and in our life proceeding it, we had three cassette tapes that replaced Mormonism as our religion: Bruce Springsteen's "Born To Run," Queen's "Greatest Hits Vol. 1," and Madonna's "Immaculate Collection." 
"The Immaculate Collection" was our favorite. "The Immaculate Collection" meant a two-person dance party: me and my mother. Alone time with the mother who was either working or going to school. We snuck in those two-person dance parties on car rides to Albertson's and carried them on in the parking lot, or in the living room of our small apartment on weekends. "Like a Prayer" was the anthem, "Express Yourself" my mother's constant advice. "Express what you've got, baby," she'd sing to the daughter who grew up to be writer. "Ready or not!" I'd respond.
As we marched in Washington D.C. on Saturday, Amy Schumer introduced Madonna out of nowhere.
I turned to my mother and watched her almost faint. I watched her eyes grow huge and water. I know that Madonna isn't always a perfect icon, and Tina Fey can say what she will about her "Gollum arms," but when you're a broke mother of three under the age of 30 without a college degree who'd just ditched her faith and carried a burden of guilt so strong it could have crumpled us, Madonna's music was sacred. Life-saving, life-giving.
Growing up poor can be humiliating. You begin to think that you don't deserve nice things. That there's a certain quality of life you'll not only never achieve, but also never feel that you deserve. We were at least afforded the privilege of our whiteness and our able bodies ― one that many poor Americans are not ― but the residual effects of growing up poor in a nation that treats its poor citizens like a vermin infestation are real and painful. 
But we had Madonna. We had "The Immaculate Collection."
Our life was fucking fabulous.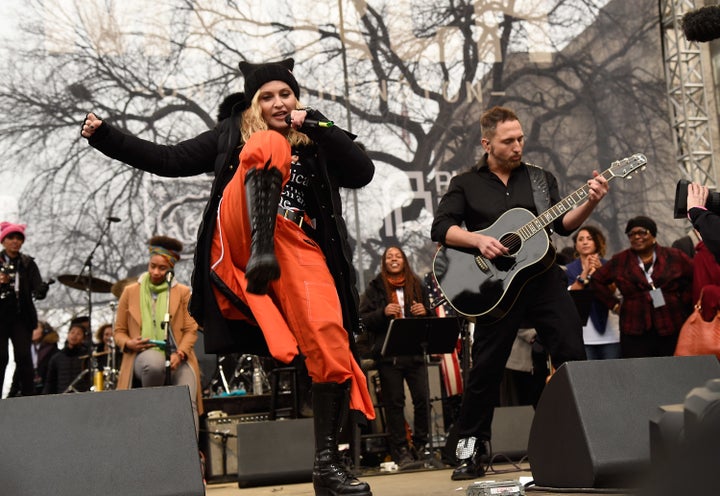 So on Saturday, to the sound of Madonna singing and yelling and swearing, I marched with, and for, my mother.
The mother who looked at her young daughter and knew that raising her in an oppressive, patriarchal faith would break her.
The mother who was sexually assaulted when she was a teenager and now has to watch a man who's bragged about similar behavior lead the country for four years.
The mother who graduated with a 4.0 even though she spent her college years raising three children and working however many jobs.  
The mother who helped start a Gay-Straight Alliance on the conservative high school campus on which she taught. 
The mother who smiled and nodded and shrugged when I came out to her as bisexual.
I was marching for my mother, the survivor.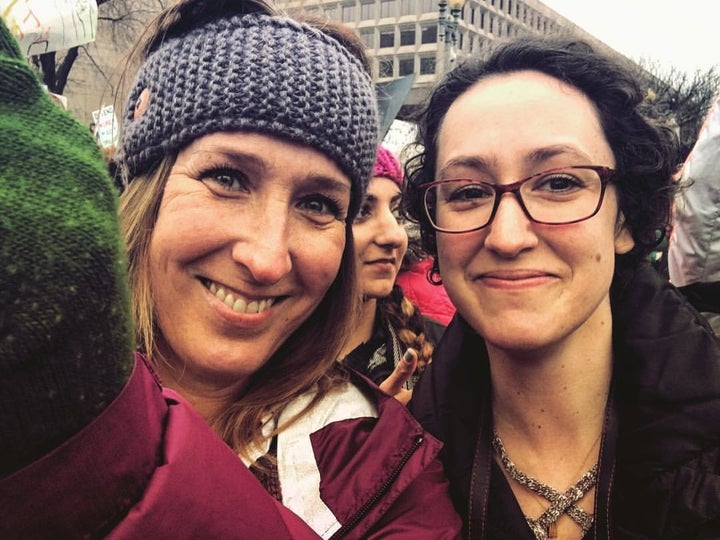 REAL LIFE. REAL NEWS. REAL VOICES.
Help us tell more of the stories that matter from voices that too often remain unheard.
BEFORE YOU GO
PHOTO GALLERY
Roe v. Wade Women's March Signs