Confession: I'm not in this for the clothes. Or the pampering, or the possibility of Instagram fame. Although all of that stuff is really fun!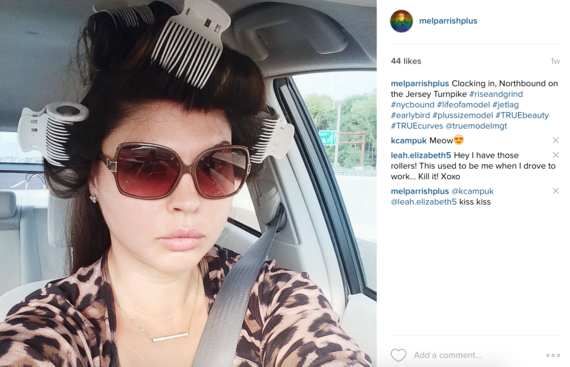 As you can see form this recent Instagram post depicting my life as a Plus Size model, it's all glamour all the way! :-P
In my first post "Confessions of a Recovering Fat Kid," I shared a little bit about my struggle to accept myself and feel beautiful because of my size. And while I'm happy to say that I'm more comfortable in my skin than ever before, and taking better care of myself than ever before, the truth is that I have been through some very dark times. The way that I got through those times was by believing that I was feeling the terrible things that I was feeling for a reason.
This way of thinking is a salient truth that permeates most of the world's major religions, summarized well by Danielle LaPorte:
"May my suffering be of service"--Danielle LaPorte
Most directly derived from the Buddhist faith, the idea is this: "If I'm going to go feel this pain, let it at least have some divine purpose that is greater than me. Let it be something that allows me to serve others." So when I was dealing with some very deep emotional wounds, I got through it by putting out a prayer to the universe to show me how this suffering could somehow be of service to others.
If you had told me a year ago today that I would be signed with an agency and that companies would even consider paying me money to model their clothing, I would have laughed in your face. I never imagined that this is the form that my service would take, and yet, here I am.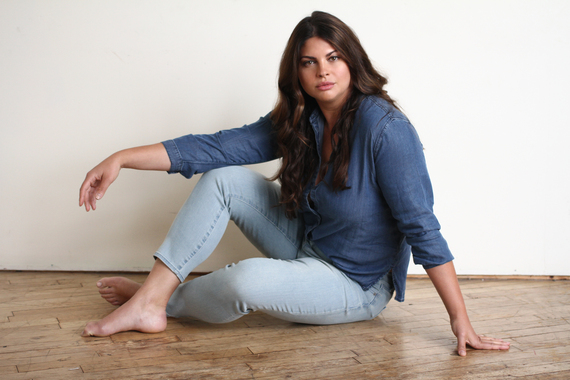 This photo is from a recent test shoot with photographer Jon Taylor, hair and make-up by super lovable Jane Meng of 25th and Jane. I'm really proud of it because it represents all of the hard work and creativity that has gone into building my book and establishing myself in the modeling world, through a process of working with amazing creative people like Jon and Jane.
For me, modeling isn't just an occupation or a form of creative expression (although it is both of those things). Because of what I've experienced in my life, I am determined to share my experiences in the hopes that other women can be spared the pain that I've gone through. By putting myself in front of the lens and expressing myself, I believe that I'm creating images that other women will look at and say, "That's a beautiful image. That woman has a body like mine. If she is beautiful, then maybe I am beautiful too."
Modeling is how I serve the world. Plain and simple. If I never grace the cover of a magazine, I'll be happy knowing that I was able to give even a few other women permission to love themselves and feel beautiful, just as they are. I believe that every woman deserves to feel beautiful, happy and loved regardless of her size.
Related