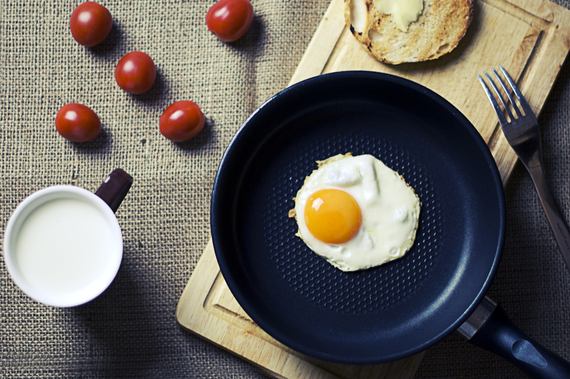 There's no shame in having weight loss surgery if you deeply feel it's the right choice for you. None of us ought to feel ashamed of our personal choices when it comes to our health and bodies. Despite what some people claim, surgery isn't the "easy way out."
On average, this popular procedure is performed nearly 200,000 times each year in the United States (as estimated by American Society for Metabolic & Bariatric Surgery). Some people have successful surgeries free of complications, and some people are worse off for it. There is no guarantee that your life won't change for the worst when you make this decision, so it's certainly not the easy way.
I'm not a doctor, nor have I ever pretended to be. I cannot offer medical advice on what is exactly right for you. As a health coach and former plus-sizer, I will offer my two cents, though.
I have friends and clients who have had different variations of bariatric surgery over the years. Most opt for the "restrictive" surgeries such as lap band, gastric sleeve, and gastric balloon because there are fewer complications than when restrictive surgery is combined with malabsorptive which rearranges or removes part of your digestive system to limit the absorption of nutrients (and calories).
I've seen a few friends successfully maintaining their weight loss, and I've watched even more struggling with obesity and depression years after surgery.
There are many reasons a person ought to try to lose weight by changing their lifestyle before going under the knife. But here's the main reason I don't recommend it to my clients:
Our identity (and how we feel about ourselves) is partially formed from actions we take on a regular basis.
When I went from weighing 300 pounds to 150 pounds, the only reason my identity shifted from that of a morbidly obese woman with low self-esteem to a fit woman with more confidence was because of the actions I took on a very consistent basis to help me drop unwanted weight and keep it off all these years. Every decision I made towards bettering my health transformed me into feeling like a healthier and happier person.
Many women go through massive weight loss (with or without surgery) and don't feel like the person they thought they would. They had false expectations of feeling happier, less self-conscious, sexier, and less depressed. But that doesn't happen with just a physical weight loss on the scale. It doesn't happen when our focus is only on numbers and restriction.
The unfortunate thing with weight loss surgery is that there's a lot of "down time" after operation. Of course, it varies depending on which surgery you elect to undergo and how successful it was. It's pretty much a requirement that you go on an all-liquid and pureed food starvation diet for about 6-8 weeks post-op (400-800 calories). You will then transition into firmer regular foods in very limited quantities.
As with most surgeries, your exercise is also limited. As soon as you arrive home, you'll be encouraged just to walk at a snail's pace for 20-30 minutes (broken into 10-minute intervals throughout the day). You will likely be cleared for more light physical activity between 3-8 weeks after surgery.
There are medical conditions each bariatric patient must be monitored for post-operation, according to the World Journal of Gastrointestinal Surgery. These include: hypertension, diabetes, dumping syndrome (extreme bouts of diarrhea usually the result of poor food choices), gastrointestinal and psychosomatic disorders. Sounds lovely, doesn't it?
The next step for bariatric surgery patients is to try the healthy living thing yet again. This time, with more restriction, because of the surgery. Losing 40 pounds on the liquid diet post-op may give hope and a renewed false sense of accomplishment, but it doesn't help make the healthy actions that need to be taken any easier than it does when you don't have surgery. It still requires you to stay motivated and see the value in the seemingly difficult actions that must be taken to keep the weight off.
If you don't answer the call to action to make healthy decisions the first few times you hear it (before going into surgery), it'll be there waiting for you afterward. The need to eat healthier and exercise doesn't go away after surgery (it only grows in difficulty the longer it's ignored).
Obesity Action Coalition's educational resources state, "A lifelong exercise program is critical to a weight loss surgery patient's long-term success. Bariatric surgery is a valuable tool for rapid weight loss; however, in two to three years, if a physically active lifestyle has not been adopted, the weight returns."
There's also the "honeymoon phase" with surgery. During the first six months (or so) post-op, patients are more focused than ever on following their new diet and recommended exercise plan. After awhile, if this lifestyle isn't fully embraced, they slip right back into old habits -- much like we already do without surgery.
According to a recent large Canadian study from Sunnybrook Research Institute at the University of Toronto, patients of weight loss surgery are even more likely than the general population to attempt suicide after having the procedure. The study's lead researcher, Junaid Bhatti, said, "We have to acknowledge that this is a life-changing procedure. Patients have to adapt to a new lifestyle, which can be stressful for them." This information seems to correlate with another recent study from Yale University that proves moods worsen for some after gastric bypass surgery.
If you've already had weight loss surgery, you're not predetermined to put the weight back on and be a sickly person because of your decision. If anything, I'm hoping this will be an eye-opener that you've got to shift your actions if you want to transform your identity (and not just your weight). You will be unhappy and unsatisfied with yourself at any size if you still take the same old actions you've always taken.
In my opinion, the magic cure isn't found in the operating room -- it's in your ability to say, "I know this is going to be tough right now, but I also know it'll get easier after I do it a few times and stick with it."
Related