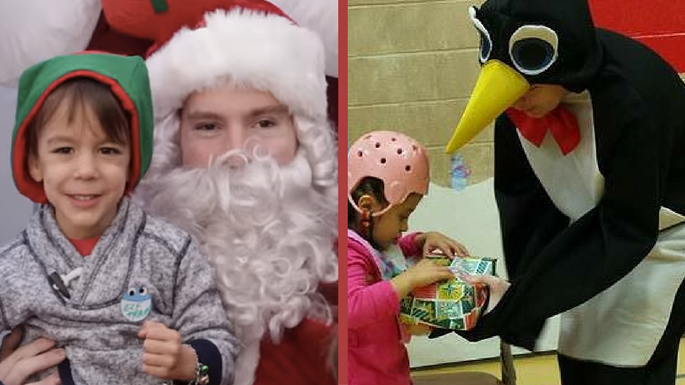 The holiday season is one of my favorite times of the year. When I was growing up on the autism spectrum, music became a form of therapy for me. This started with Broadway tunes but then also with an absolute love of Christmas music. "Silent Night," "Jingle Bells" and so many more classics made me fall in love with the holiday season. As I got older, between listening to Michael Buble's Christmas album, watching the movie "Elf" or just spending time with the family, I truly was able to fall in love with every moment I'd have during the season.
As someone who has overcome many of his challenges on the autism spectrum, I try to give back to our community as much as I can. This started several years ago by mentoring teens with autism and other special needs. I never had a positive role model I could look up to growing up. This made me want to support the future generations of kids by being a mentor to them during their development.
While this has been a life-changing experience, once thing I noticed was that there had to be some way I could connect to the larger special needs community. That's when the idea came about to help children on the spectrum. Now every year I dress up as Santa Claus to give children with autism a chance to meet the big guy in a sensory-friendly setting. We have sponsors donate to have the kids come free of charge, and any proceeds from the event go to a college scholarship fund for students with autism.
Each child I meet has my complete attention for those few minutes. Each one of them has their own story, and every time I interact with them, I try to meet them where they are. Whether it's me sitting on the ground playing with toys with them or keeping my distance if they want or need space, I'm here for them to have an amazing holiday event.
This event led me to get more involved in other events in my hometown. An autism school I've spoken at in the past has a holiday breakfast each year, and now I go to volunteer as an autism-friendly penguin to hand out toys to the kids.
No matter where our journey takes us next with these events during the holidays, I can only hope our community will continue to find ways to volunteer and give back to others. Volunteering and getting involved is one of the best ways you can support us not only during the holidays but all year round.
Wishing you all happy holidays!
Kerry, the Autism-Friendly Santa and Penguin
You can learn more about our Autism-Friendly Santa event for this year here.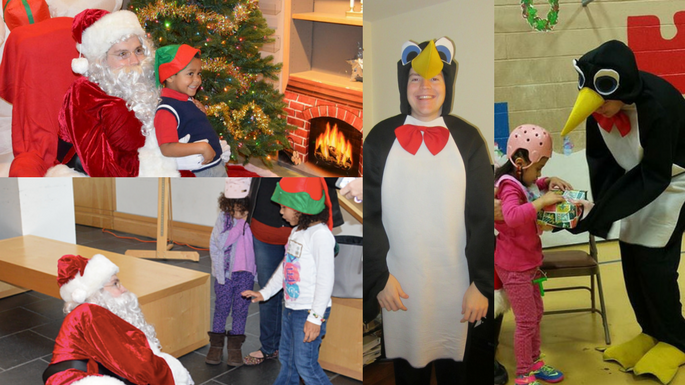 Related