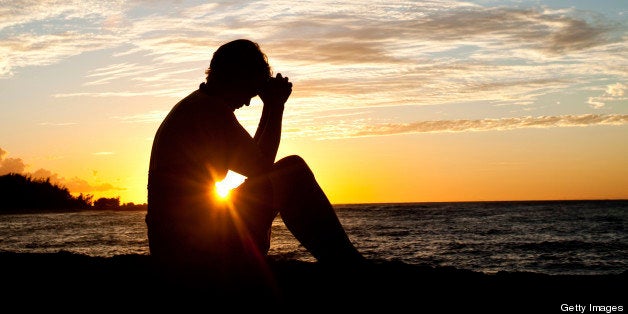 For several years, now, I have been accused of being crazy for taking so many children into my home. My work mates, friends and even family members have told me countless times that I can't care for every child that comes into the foster care system. They tell me that I need to look after myself, that I need to might wear myself out, and that I won't be able to do the things that I want to do. There have even been those times when I have had close friends and family members shake their heads and sigh at me when I inform them that my wife and I have taken in yet another child into our home. People often wonder why we do it, why we are foster parents.
I need to be honest with you, and tell you a little secret: Don't tell my wife that I am sharing this with you, okay? For the past six years, my wife, Kelly, has said the same thing every time a child leaves. "I am never doing this again." She is often quite adamant about it. She has told me this time and time again, sometimes quite sternly, sometimes with a fierce passion. She does not say it because being a foster parent is hard, or because it can sometimes not be an enjoyable task. No, she tells me this each time because quite simply it breaks her heart. Each time a foster child leaves our home, my wife breaks into tears, as a child that she has come to love is leaving. For you see, when we take a foster child into our home, we not only provide them a stable home and a family, we love them unconditionally, also. Kelly and I don't place labels on the children in our home. To us, there is no difference between biological, adoptive or foster child. They are our children, and we love them the same. So, when a child is moved from our home, it is often very difficult emotionally. Indeed, Kelly often spends days in tears, due to the loss of another child from our home. It is often said that a foster parent's heart is like a quilt, with all the patches covering up the torn pieces.
Yet, when the phone rang just the other day about taking in a newborn baby, my wife once again answered God's call to look after His children. This time, it was for a premature baby, born at only 30 weeks, and weighing all of two pounds. When I finished my conversation with the caseworker, I called up Kelly, who was running some errands in town, and shared the information with her. The baby coming into care was born 10 weeks premature, and weighed only two pounds at birth. Spending the next five weeks in the hospital, the baby boy was now five pounds, and ready to be discharged to a foster family. The birth parents were both 19 years of age, and the mother already had an earlier child placed with a foster family, the year before. Along with this, the birth mother was a former foster child herself, and had sadly been adopted and then given back to the state by her adoptive family, and had only recently aged out of the foster care system.
When those who are not foster parents hear that my wife and I usually have an average of nine children in our house at a time, I am often met with the same question over and over again, "I don't know how you do it." My response is usually, "With a great deal of prayer." Without a doubt, prayer is an important part of fostering. As foster parents, we lean upon God for strength to help these children battle the many emotional, physical and psychological challenges they face. Along with this, we pray that we are able to love these children with the unconditional love they so dearly need. I have spoken to numerous foster parents who have spent sleepless nights and worried days, lifting up their foster children in prayer during difficult times of visitations with unstable biological parents, court appearances, and when a child leaves their home for another. Indeed, as a foster parent, I rely upon prayer on a daily basis, both leaning upon it for strength, and asking that the children be blessed with mercy, compassion, and love.
Recently, my wife and I were honored to be awarded the Up With People James E. MacLennan Everyday Hero Award, an honor that surprised us tremendously. After the awards ceremony was over, Kelly and I were met with a lot of congratulations from Up With People alumni from across the globe, as one after another commented on how they were in awe of our accomplishments in caring for so many children. Many would ask how we did it. I kept going back to the same answer; prayer. I could not do what I do each day if it were not without this simple act. As a foster parent, I look to prayer to not only get through the day, but to best help these children in need. I look to prayer to not only be the best father figure I can to the children in my home, but to give them the love they need to heal from their pain and abuse.
Related
Popular in the Community