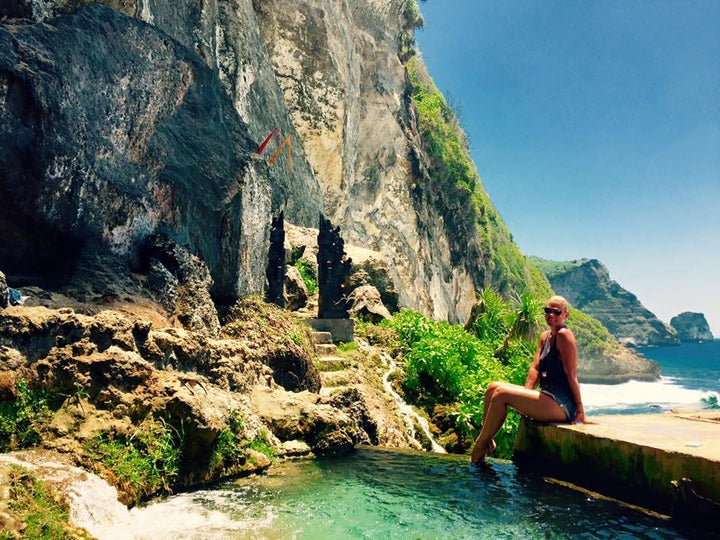 This idea has become more and more of a phenomenon, quitting the day job to enjoy the simpler things in life. Blindly, I have ended up on a trend that I had no idea I would be a part of. I was exhausted of working tireless hours (at a job I loved) for a company where I could not relate to their company ethos, and had no time for my personal life.
Single, living in New York City, and the unbearable winters were getting tiring. All I was interested in was a huge life change. Being from Arizona, I love sun and hot weather. Being a product of hippie parents had me curious to see the Eastern part of the world. So it is no surprise that a trip to Thailand in January of last year would catapult my decision to quit my job and travel the world. Before visiting Thailand, I consulted my mother on whether I should visit Thailand or Bali for vacation. In the end, I chose Thailand for vacation and when it came time to make the move abroad, I decided on Bali because I had never been. Simple.
After making the decision and the move, every so often I would get forwarded an e-mail by friends of articles on similar topics and even more specifically on Bali. Apparently, Bali is all the rage right now. After seeing the movie Eat, Pray, Love you would think this place is full of middle-aged divorced women going through a mid-life crisis trying to find themselves and their very own Kutut. But after spending four months in Bali, this isn't the case. Feeling a bit relieved and happy with my choice of Bali, I have never felt more inspired! Bali oozes creativity and is full of talented people from all over the world who crave a life of basking in the sun, taking it easy, and working from a place that is beautiful and full of entrepreneurial spirits. It's almost like living at a yoga retreat. Except if you're not a yogi, then you're a surfer but at the end of the day you're all grubbing on Nalu bowls, organic foods, drinking cold pressed juices or Kombucha, and enjoying a Bintang at sunset. Above and beyond the entrepreneurial high, the lifestyle is one that could get anyone addicted!
Why did I choose Bali? A question I am most commonly asked. Well, my hippie mom. Plain and simple. When you're young you are usually embarrassed by your parents and not until you are older do you really realize how cool they actually are. At least, that's how I feel.
The epitome of a flower child, my mother attended Kent State University in the 1970's during the Vietnam War protests that caused the death of four college students, saw Bob Marley & The Whalers at a little bar in Canton, Ohio before Bob Marley gained worldwide fame, listened to Gil-Scott Heron who engendered Hip-hop music, traveled the world, and tells me stories of days when she and her girlfriend would do magic mushrooms on their way to a Grateful Dead concert trying to time it perfectly but end up getting lost and not making it till the show is over. Lol.
That being said, my mother likes to brag about things she's already done that are making a comeback. Lol. And this includes traveling all the way to Bali before it was the "thing to do". I have been hearing about how magical Bali is since I was ten years old and before areas like Seminyak or Canggu even existed. I was infatuated with one day visiting the place my mother spoke of so highly and experiencing it for myself. I couldn't wait to interact with the beloved Hindu culture and the wonderful Balinese that nicknamed my mom "Nancy Reagan" because at the time, that was their association with an American with the name Nancy. Lol. The stories were endless and the infatuation my mother had with their kindness and spirits are eternal. And she may have mentioned hot surfers in there somewhere…lol.
It's hard to say whether my travel bug is genetic or simply because I have heard tons of stories from both of my parents that have inspired my interest to see more of the world and have similar stories to share one day. Either way, it was amazing to have full support from them both to take this adventure.
Has This Experience Changed Me?
I think all experiences contribute to who we are and who we eventually become. From a very small age I always knew I wanted to be in fashion. I couldn't wait to graduate college so I could move to New York City and get my career started. I was hungry and motivated. Fast forward ten years, still in love with the fashion world but exhausted with life and the industry. I was in dire need of a sabbatical, a reboot, a recharge. Some take these long sabbatical's to "find" themselves or sometimes have self realizations etc. This experience has in fact just reinforced how well I do know myself. I still would die to own every Celine bag, travel the world in first class, and miss every single shoe and handbag I left back home. However, the most important thing this experience has done is change the way I think about myself. It has empowered me to believe in me. Picking up and leaving everything behind to live in a foreign country by myself was completely frightening. But, experiencing that fear of diving head first into the unknown helped me gain confidence and motivated me to start a new beginning.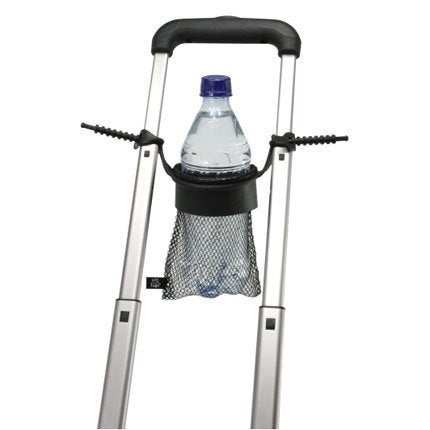 Traveling Essentials
Popular in the Community