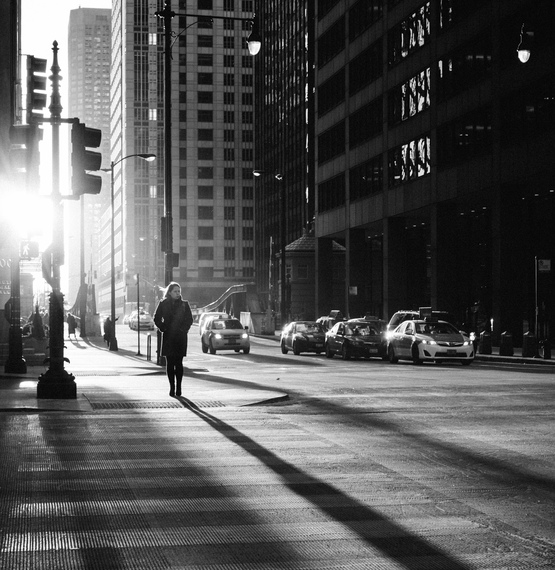 In the business I work in, 10 percent of the workforce are women. I have been in the engineering and construction game since I finished my business degree. I'm not going to lie, there have been times where it's been hard and I feel like I cant succeed if I don't become a part of the boys club. But the reality is, I think it has made me more determined to move up the corporate ranks in a male-dominated business.
I want other women to know how to do it. According to the WGEA "As at December 2015 women represent 15.4% of CEOs and 27.4% of key management personnel in agency reporting organisations in Australia." While gender balance across leadership roles is improving, we still have a long way to go.
What is stopping women today in 2016 from stepping up into senior management roles? In Australia I feel that a lot of businesses are living in the dark ages as per the above statistics. Many haven't adopted flexible work arrangements, and they also don't make it easy for the mothers they employ, especially not in management roles. Another main factor I believe that is stopping women from stepping up is ourselves. We need to stop doubting our abilities and believe in ourselves more. We need to turn the volume down on the negative self talk and be more confident.

Part of the problem is that we don't feel like we deserve to step up.

I have struggled on and off with this, but the main thing I have done in my career so far to keep the momentum up is to ask myself: Why not me? Just because I'm a woman and I may have children in the future, am I not worthy of a senior management position? Am I not worthy of managing staff? Am I not worthy of a large salary just like my male counterparts? If I go on maternity leave why should my career take a nosedive? These questions and more are running through the back of my mind daily.
What has helped me step up and get ahead in my career?

I pull out the confidence when I need to even when Im not feeling it. I remind myself of how not only did I work hard to get where I am but I studied business and accounting for almost ten years. You would think that would be enough validation that I am qualified to do my job. I also stopped trying to be someone I'm not. I was always thinking I had to be a part of the 'Boys Club' to really succeed. I would try and be less feminine and show them my assertiveness and toughness. The funny thing was I started to find more success in my career when I stopped trying to be one of the boys.

Women also need to support each other more in business. We need to work together to really use our networks and sisterhood to succeed in our careers. We need to show the 'Boys Club' that women bring something different to the table. It's even proven that businesses with female CEO's are more successful. "At Fortune 1000 companies with women in the top role, there was an average return of 103.4% over the women's tenures. Over the same periods, there was an average 69.5% returns for the S&P 500 stock index."

When your next hiring for a new role make sure you don't overlook that woman who might be overqualified, a mother or just not that confident in herself. Judge her on her potential and give her the opportunity to speak up and be given a chance to succeed.

Here are my top tips for women who want to step up in their careers:

1. Believe in yourself. In your abilities. In your uniqueness with everything you bring to the table each day.
2. As Sheryl Sandberg says 'Lean In' when you go to work each day. Sheryl's book 'Lean In' is a must read. It's an inspirational story and also has practical tips around how we can step up as women in business.
3. Don't feel like you need to join the 'Boys club' to succeed and stop listening to that negative voice telling you your not good enough and go for that promotion.
4. Be yourself. Don't try and be someone else just to fit in with the environment. Let your light shine and you will succeed.
Jodie Matthews is an inspirational mentor, writer and avid traveler who is passionate about women reaching financial freedom and finding success in their careers and businesses. Jodie is a finance manager and CPA who has worked in corporate finance for the last 10 years. Jodie believes being financially literate is one of the most uplifting things in life and it can give you more time to focus your energy into your health, family, friends and the community around you.
You can find Jodie at www.jodieleanne.com and sign up to her newsletter to stay updated on the latest posts and other events.
REAL LIFE. REAL NEWS. REAL VOICES.
Help us tell more of the stories that matter from voices that too often remain unheard.