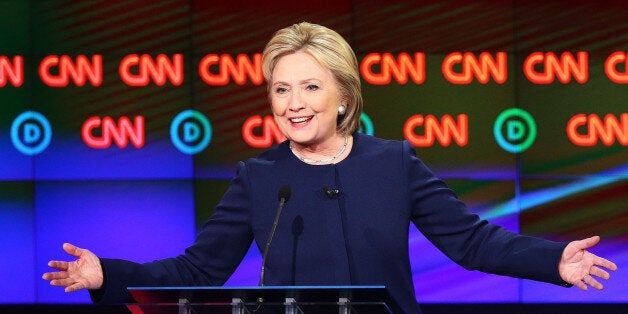 I have always supported the most progressive candidate in the presidential race, every race. Most times I have not endorsed them but have promoted them and their ideas to the rival more centrist candidates who then became our better suited nominee. This election cycle it has has been inspiring to watch Senator Sanders bring ideas to the forefront and push the whole Democratic Party to recognize the importance of issues that otherwise might have been overlooked. That was the reason why we spoke last week, to discuss the issues that we both care about, and to see how we can continue to uplift marginalized voices across the country.
I have a profound respect Senator Bernie Sanders and the campaign he has built, full of enthusiasm from a new generation of Americans. I applaud the idealism of the younger generation who grew up with nothing but 9/11 and student loans and the great recession. I respect their desire to break with the past that has been so unkind to their generation. As we enter the homestretch of the primary season, we still need the energy of the Bernie Sanders campaign, as it makes our party stronger. My personal politics are even to the left of the platform that Bernie Sanders stands on today, so keep pushing forward the ideals of the Vermont Senator, as it will only make us a more progressive nation. I will continue to champion those who feel left out of the political process and I will always fight for a government that represents the people, and not the corporations. I was on the front lines of Occupy Wall Street and I know that corruption in Washington from lobbyists, business people and special interest groups have brought our democracy to a standstill. It needs to be re-started and although I believe Senator Sanders has great ideas, I believe that Secretary Clinton has great ideas combined with the experience to get the job done.
That is why I proudly endorse Hillary Clinton to be the next President of the United States. I have known and worked with Secretary Clinton for over 20 years. Inspired by her determination to reverse the Rockefeller Drug Laws in New York State, I hosted a Hillary at my home when she was first running for the U.S. Senate. I once took her as my "date" to the Congressional Black Caucus Ball in Washington and spent the whole night listening to her discussing and supporting meaningful legislation with its members. I know for a fact that Hillary will fight with every thing she got to reverse the cancerous growth of our prison population -- the single most pressing issue facing black and brown communities today.
(And, yes, I'm aware that it was Bill Clinton's Violent Crime Control Act that ignited that growth. I also remember that the bill's intention was to decrease urban violence, that it enjoyed widespread support in the black community, and that it was backed by a solid number of black Democrats -- and by Bernie Sanders. No one predicted then that the law would be enforced in such a way as to incarcerate a generation of black men.)
Hillary's first speech of her campaign was about criminal justice reform, and I am proud that she has made it a centerpiece of her platform. She continues to impress me during this election season with her insightful ideas on how to make America's economy strengthen and how to uplift all Americans, regardless of race, gender, color, sexual orientation or religion.
Secretary Clinton is my choice for President because her idealism combined with pragmatism is absolutely essential to winning the election in November. Donald Trump can brag all day about his deal-making, but it's Hillary, working in government, who's proved to be a champion negotiator. And without Donald releasing his tax returns, no one really knows just how good he claims to be. The dark forces of the Republican Party are real, being led by anger and hatred, and we must combat that with a candidate who can unite us all and have a clear path to the victory. I look forward to making history with Hillary Clinton on November 8, 2016.