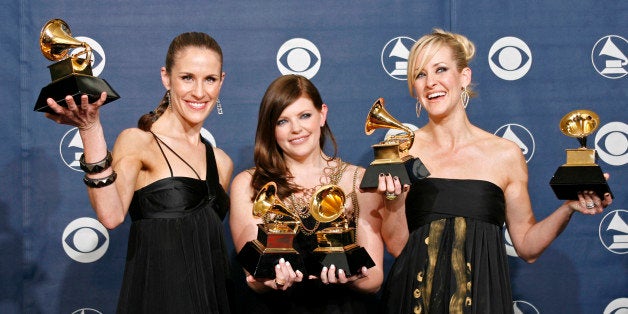 Dixie Chicks are down to Earth honest and talented musicians who are not afraid to speak their minds. They spoke the truth in 2003 about the misguided directive by our former president to enter the never ending war in Iraq for nothing more than a lie and perhaps for some profit that the common Americans will never benefit from.
How many young soldiers had to perish in this faraway land while we keep losing the battle for love and honesty on the home ground? Regardless of the backlash they faces then, Dixie Chicks are more grounded than ever and they still speak of love and courage and they make beautiful emotional music that still moves me.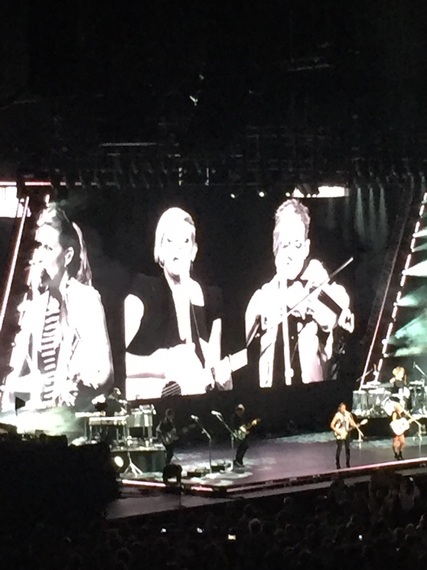 They sing about everyday men and women in America; contributors to the economical turn-wheel, to the creators of the great vastness of the kind behavior and acceptance, creators of the self-reliance and hard work and about the owners of their own destiny. They sing about the open spaces of the beautiful American lands and those who love to explore it and cherish it, not use it for greed and power. They sing about lonely soldiers who go away never to return, fighting for someone's ideals which are masked as fights for freedom; these young eighteen-year-old boys who've barely lived to end up perishing without being properly kissed or loved.
Their music and their presence is a reminder for the immigrant in me why I loved America in the first place. They paint a picture of America that I knew before coming here in 1998. They describe my friends who I met in Bosnia, Americans volunteering at the Youth House, teaching young children who were growing up in the Bosnian war about chess and computers, about love and hope. Ted (I do not remember his last name) was a guitar playing hippie student who I had a crush on. He was an embodiment of the romantic free spirited American love stories that I dreamed about. Even though I don't know where he is now, I bet he is still kind, loving, forgiving and free spirited.
These chicks stick to their views and do not apologize for their beliefs. This is the most important trait of America to me. Speak your mind even if your belief is not a popular one. It's very brave and very dangerous of Dixie Chicks to trudge through the sticky mud of "patriotic bashing" they received and are still receiving. However, their actions will be beneficial to the generations down the road who will recognize the contributions they are making to the American music.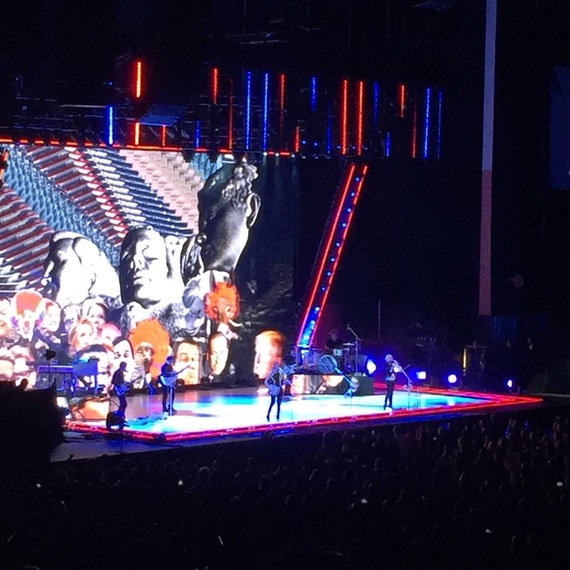 After ten years of departure of the band from the public eye (at least in the trio form that they are known for) they were back on the stage to perform for their loyal fans in Hartford's XFinity theater on June 18th, 2016 as a part of their worldwide tour. Their loyal fans were tailgating, wearing cowboy hats and boots as symbols of what Dixie Chicks once were (and still are to a degree). And then there was a crowd of older and younger fans that looked pretty conventional to me, and the two immigrants to the left of the stage.
We sang the songs, visual stage and the screen were top notch. And there were the chicks, unapologetic, making fun of the current presidential race, giving props to the loss of Prince and then inviting us to love in the wake of the Orlando attacks. These girls have come long way from the bluegrass band from Texas. They are a true all American band now and proud of it.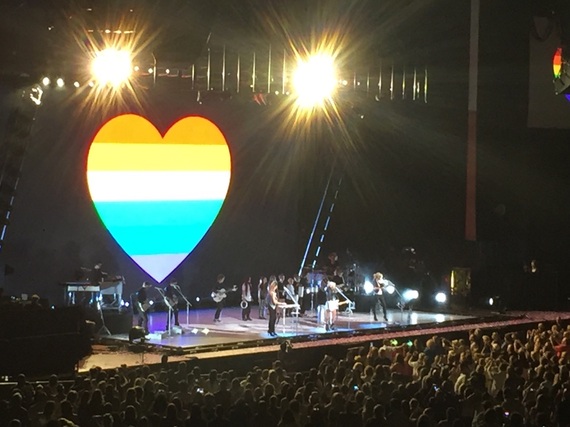 REAL LIFE. REAL NEWS. REAL VOICES.
Help us tell more of the stories that matter from voices that too often remain unheard.