In a world where gender inequality exists, we need to understand that we as humans comprise of both men and women who co-exist and are co-dependent.
Most of the inequality comes from the stereotyping of roles, duties and professions based on gender. And for women to wrench back the lost power and empower themselves, they will need a lot of support and understanding from men.
As a man, I cannot even imagine what an average woman goes through in terms of the turmoil faced by the gender discrimination that takes place on a daily basis, everywhere in the world. But I can understand and empathize with many of the problems that they face.
After working in the fashion industry, a place full of cultural values that dehumanize, brutalize, and disrespect women, I have decided that for the rest of my life I would like to play a very important role in the empowerment of women. I have then formed "Real Women, Real Stories," an ongoing film series with the goal of sharing heroic accounts of women who have faced various ordeals due to their gender. Our first season has gotten off to a great start.
I have formed a project of that nature simply because I have found out that unfortunately there are no platforms for women to voice themselves in their own words, which means: without being scripted; without being questioned; without being dictated; without being told what to say or what should be highlighted.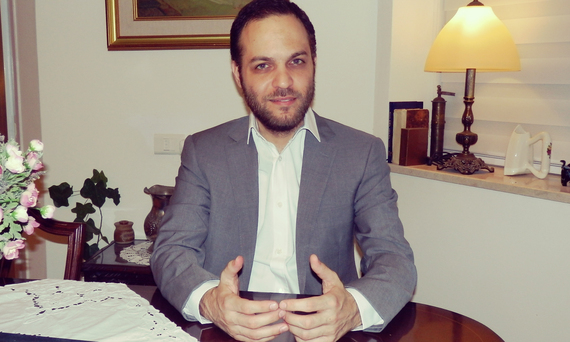 With "Real Women, Real Stories" I firmly believe we can give an immediate response to women's issues and educate people all around the world. The beauty in our project is that we give a chance to those that society and corporate media don't listen to. We are keen to involve everyone, be it a homeless woman or a sufferer of abuse. Let me say it loud and clear, no one is doing that, which is a massive shame. Instead, "equality for all" charities pay for posh jobs for family and friends, jet-ski trips, and other luxury goods. I find it devastating.
How much of the money charities raise actually goes toward charitable activities for women? While there are plenty of charities that do what they're supposed to -- help women who need it, fund research, etc. -- there are many others that don't.
The fashion industry where I come from is hugely exploitative and dangerous to the extraordinary amounts of desperate young girls churning through it. It is cruel and unforgiving and regards humans and minors as commodities to be maximized then discarded. The web has become a byword for fast and cheap. Clickbait gossip sites have proliferated. Why isn't it synonymous with fearless and enthralling video making and storytelling? The internet is a sea of journalists writing about the Kardashians' latest outfits but few people talk about the realities. It is frustrating. I am as tired as tens of millions of people are from the same stories on the same, usual corporate channels, the same tired homogeneous analysis about who wears what or who goes where and why. It must be changed.
Progress towards making women empowered will not only be beneficial to the women all around but to the men as well. But yet some men worry that they will lose their power if they empower women, which makes absolutely no sense to me. We have to change that and ensure the stability in the world before the gap of gender discrimination increases. Our cause and the stories we are bringing forward are the emergency of today, and I couldn't think of a more important issue that needs to be highlighted. This is the need of the hour.
I hope that more men will join our movement, and that all families and societies in the world will have instilled in the young minds of their sons a tradition of respecting women, of appreciating their worth, and of not promoting cultural values that dehumanize, brutalize, or disrespect women. It's up to us to make the changes we want to see.
Related
Popular in the Community