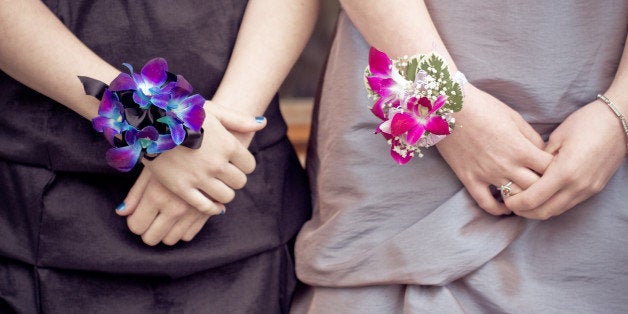 Prom night. It's supposed to be full of lots of great memories, right?
My prom night was fun, but I wish I could do it over. Partly because I've lost many memories from that night, including one very important detail: my prom date's name. Poor guy. He was nice, too.
I was on the prom committee and had to find a date. Initially, I didn't have anyone to fill the role. I was desperate, so I looked to the outer reaches of my friendship circles and found a warm body. We ended up double dating with my girlfriend and his buddy. But there was nothing special between us.
Prior to prom night, like lots of girls, I had been dreaming about prom and what it would be like. It was going to be memorable, just like the movie Pretty in Pink.
Pretty in Pink had come out in 1986, the year before my prom, so I had plenty of time to watch it more than once, and dream of being just like Andie (Molly Ringwald), who had not one, but two boys pining after her.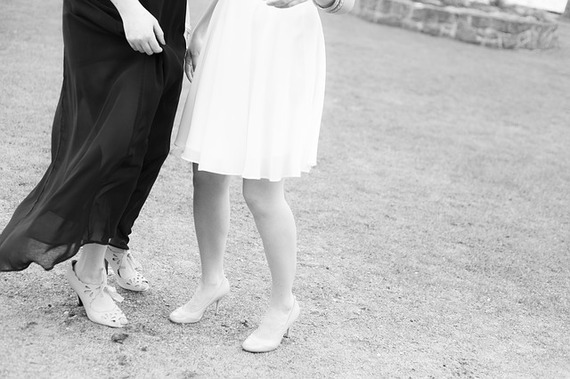 Spoiler Alert: The film ends with the much-anticipated prom scene. When Andie arrives at the dance she thinks no one wants her. She goes alone to prove to everyone -- including herself -- that she is strong and that she doesn't care what other people think of her, especially Blane (Andrew McCarthy), the "Richie" boy who was supposed to be her date.
"I just want them to know that they didn't break me." -- Andie, Pretty in Pink
Andie's memorable prom moment comes when she appears in the now famous homemade pink prom dress. Duckie (Jon Cryer), who has had a crush on her for years, sees her and proudly escorts her into the ballroom.
Once inside, Blane goes to her like a moth to a flame, even though his friend doesn't approve. Not only is Andie wanted, but she is wanted by more than one boy.
Talk about a memorable prom.
My prom was memorable, too, but not for what happened when I showed up. My memorable moment happened before I even arrived.
With access to my parent's station wagon, I was the one chosen to be the taxi driver on prom night.
First I drove to What-His-Name's house where his mom had us take pictures on the front lawn. Me in my taffeta gown, he in his tux, behind us a towering rose bush, and across the street a gawking crowd of onlookers hanging out the windows of a seven-story apartment building.
When it came time to leave, the station wagon quickly sped up as it rolled down their steeply sloped driveway. In my brand new high heels, I went to hit the car's brake pedal but couldn't find it among the poufy tulle of my dress.
The bumper of my car slammed into a parked car on the street, belonging to one of the apartment residents.
And everyone saw what happened.
The damage wasn't too bad. To the car that is. My ego however was a different story. I was mortified!
The car accident is literally the most memorable part of my prom night. For some reason I've blocked everything else out.
Where did we go to dinner? I have no idea. Who was crowned prom king and queen? You got me. What color was my prom dress? Possibly purple. Or, was it was blue?
And the pictures we took outside my prom date's house? I never saw them. In fact, I have no pictures from that evening.
My advice to kids going to prom today is to take lots of pictures, do something memorable, and pick someone else to drive. In fact, spring for a limo if you can. You'll have a lot more fun that way.
To read more insightful blogs about the intersection of movies and life sign up at mysisterlovesmovies.com.
Calling all HuffPost superfans!
Sign up for membership to become a founding member and help shape HuffPost's next chapter