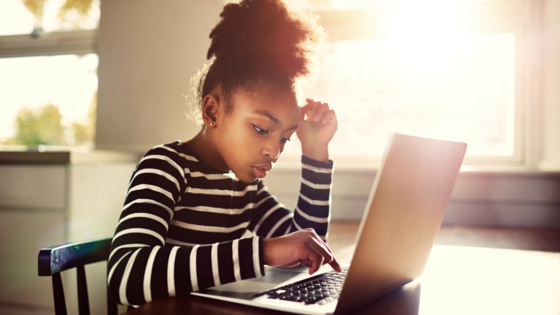 Nobody lives a perfect life. Inevitably, we will all face heartbreak, rejection, or failure. As we grow into adults, we begin to understand and accept the fact that the universe does not always bend to our will. However, once we become parents, we suddenly feel the urge to change that reality for our children. We want to protect their hearts from all the hardships that we have faced. With that being said, most of us know that this is an impossible goal. Therefore, rather than dreaming of the perfect life for my kids, here are the reasons I am looking forward to them failing.
Imagine who you would be if you won at every competition you competed in or got perfect scores on every test you took. Would it put a smile on your face every time? Maybe. Would you start to take your accomplishments for granted? Probably. Would you know every aspect of yourself? Absolutely not. I think it is important to see ourselves in every situation possible and to learn from those experiences. Personally, I know that I haven't excelled in every situation that has been presented to me. I also know that those experiences have given me the lessons that I needed to grow as a person. Prior to any sort of failure, people tend to imagine how they will look when a situation turns out the way they have imagined. Take an awards show for instance. The people that are nominated may know there is a chance of not winning and they may even practice how they will react if they lose (Is anyone else imagining the Friends episode where Joey takes Rachel to the Soapie awards? Just me?). However, it isn't really the scenario that you daydream about. No one fantasizes about losing. When that moment comes, though, and the situation does not turn out the way we dreamed, it teaches us a lot about the people that we are. Hopefully, we like what we see. If not, it provides a growing opportunity. As a parent, when my child fails, I hope my kids always take that opportunity to become a better person.
Let's be real for a second. Nobody likes to see someone that wins at everything they try. Even if it is an extremely nice and well-intentioned person that is constantly successful. Inadvertently, we start to see them as conceited, standoffish, and a know it all. We tend to see them this way because the constant winner has no idea how to interact with people that don't succeed at everything they attempt. It isn't really their fault. Failing just isn't something those people have experience in. With that being said, as a parent and as someone who hasn't won at everything in life, I don't want my kids to become that person. I want them to know the feeling of failing so they know how to act around other people that fail. If they choose to participate in sports, I want them to be gracious winners and not rub salt in the wounds of their competitors who have been defeated. On the other side, I want them to be happy for the winner in a competition that they lose. Experiencing both gives us a great appreciation for the other side of things and it teaches us how to be empathetic in each situation.
Failing Teaches Perseverance
Has there ever been a time in your life that you thought you just couldn't handle the struggle or failure you were facing? I certainly know I have been there. I also know that I have seen other people in situations that I can't imagine going through and they have come out of it. Furthermore, the hardships that I have faced have ultimately made me a better mother, wife, daughter, student, employee, and business-owner. I know a lot of what I can handle and I am so much more self-confident because of those prior struggles. Additionally, becoming more confident and self-assured has made me happier. Because of this, I want my kids to fail to find out what strength they have inside. It is the best gift that they could possibly be given.
Failing Ultimately Results in Gratitude
The successes that I have enjoyed throughout my life have been great and I never want to make it appear that they have been taken for granted or diminished. However, the struggles and failures that I have endured have taught me how precious those times of success really are. In fact, a lot of the successes that I've enjoyed have been a direct result from struggles that were originally presented. The best example that I can give of this is Mommy Wants Coffee. Previously, I never would have considered owning a website and writing a blog about my life as a stay at home mom and wife. However, life happened and my blog was born. My gratitude for this happening cannot be measured. Writing my blog has taught me so much about life, learning, and becoming more confident in my own skin. As a parent, I want to see my kids be truly grateful for everything they have and I am OK with that being brought on by struggle.
Watching my kids fail or struggle at anything is hard. As a mom, it pulls at my heart every time I see a frown on their face or tears rolling down their cheeks. However, sometimes I know that the best thing I can do as a parent is to watch them get knocked down and not run over to help them get back up. Watching them get up on their own and learning that they can do it is the best feeling in the world. For all of these reasons, there is nothing more in the world that I want than to watch my kids fail.
How do you feel about failing? Is it something you have found has been helpful in your life or do you wish you had success in every venture? Do you ultimately find peace with struggles you have faced? Let me know about it in the comments or send me a tweet!