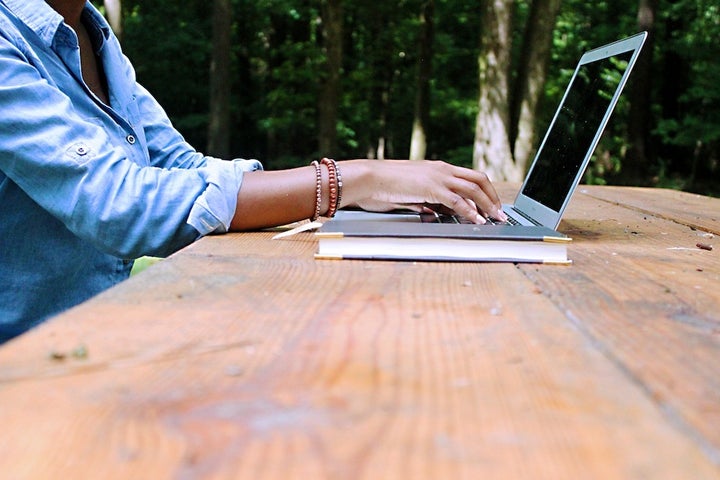 Stories have power. The written word can mend hearts and change lives. Growing up, I cherished my novels. I loved any form of storytelling I encountered, but being black and female often meant my story wasn't being told or shown. But stories were my escape. Usually, after encountering prejudice as a child I'd tuck myself in a corner, next to a window with sunlight streaming in, and I'd read. All day long.
Time and distance have granted me the gift of perspective and now I see that I wasn't always looking to these mediums for mental respite. Within those pages, I was hunting for something that proved to be far more elusive. I was searching for myself, for the one thing none of these mediums ever had. That was the missing piece these stories lacked. No matter if the world had dragons or characters with mystical powers or swords that saved kingdoms, no matter how fantastical or near to life these stories were, they all were connected in not showing my reflection. Perhaps I was a side character who'd pop into the story from time to time or a person in one scene whose name you couldn't quite remember, but mostly I wasn't there at all.
My younger self was looking for someone who embodied the existence I was living, who knew prejudice as I knew it and survived it. I was looking for a life raft.
I never found that story.
That's why I wanted to write my novel, The Land of the Living. My novel follows the journey of Winter Wright, a black girl from Chicago whose fears have overtaken her life. So, she sets out on a global journey to reclaim her existence. Winter travels to Ireland, India, and Uganda, and while abroad her deepest fear of prejudice reveals itself in each new region she visits. It is her challenge and her joy to find a way to live a whole life, even in the presence of prejudice.
Our story, the one so many of us are living out today, deserves to be told. I wanted a living, breathing testament of the lives many of us lead. I wanted answers as to how to live the full breadth of my life despite fear of prejudice. Ultimately, I wrote The Land of the Living for you, too. I wrote this novel for anyone who has experienced prejudice and has been overwhelmed by it. Whether you're from the lush beauty of Southern India, a suburban town in Nigeria, or a busy city in America, our stories have similar strands. Perhaps you aren't in need of life raft like I was, but maybe I can offer a hand of encouragement to you on your journey. We shouldn't need to search for our reflections. If you read this novel, I hope you hold it up and see your story reflected in its pages.
Popular in the Community