In fashion, what goes around comes around. We constantly draw inspiration from our collective fashion past. The effortlessly chic sportswear of the 40s and 70s, for example, is always present on the runways. It could be through a nod to Kate Hepburn's favored long, tailored and straight-legged trousers or the flattering yet body-conscious silhouettes of jersey dresses. Sometimes, we bring back a particular item that invokes a personal sense of nostalgia. For me, it's the backpack, a look we re-envisioned and updated for summer with our Palma backpack.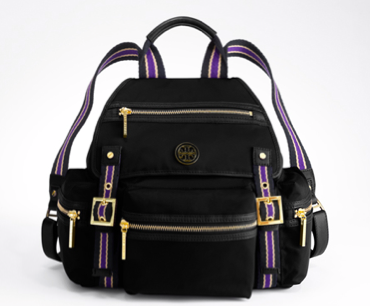 I can vividly recall the Hunter Green North Face backpack I used for school. I had others in different colors over the years, but I particularly remember this one--my mother gave it to me for Christmas. I carried everything in it, from books to all my tennis gear that would fit. It would be so over-stuffed it weighed me down half the time. I also personalized it, covering every square inch of it in patches, pins and sketches I doodled in marker.
While I eventually grew out of my personalized North Face--or rather, wore it out--I never really forgot it. Fashion didn't forget the backpack either. Remember the phenomenal popularity of Prada's nylon versions in the Nineties? Everyone I know wore one. It wasn't one of those trends that lived just one season, either. It spanned a good portion of the decade.
It seems like now is the right time to do a backpack, and I'm not alone in my thinking. Everyone from Karl Lagerfeld at Chanel to Urban Outfitters is showing them. For our Palma, I wanted to mix the sporty element of a backpack with something elegant. I love how our gold hardware plays against the black nylon. More than a few people have asked me what they should wear it with. It's subjective--I think something more casual, like cargoes or jeans, but they also looked great slung over pinstriped suits on the men's runway at Lanvin recently.
The backpack is one of those really great, functional inventions that fashion has reinterpreted from time to time. The best part is that it's universal--it's ageless and, as I recently found out, ours can be worn by women and men alike. My stepdaughter's friend Ian Bradley, a New York stylist and a dapper young man, recently wore our Palma backpack in purple (which sold out before it even hit stores) and was snapped by Streetpeeper.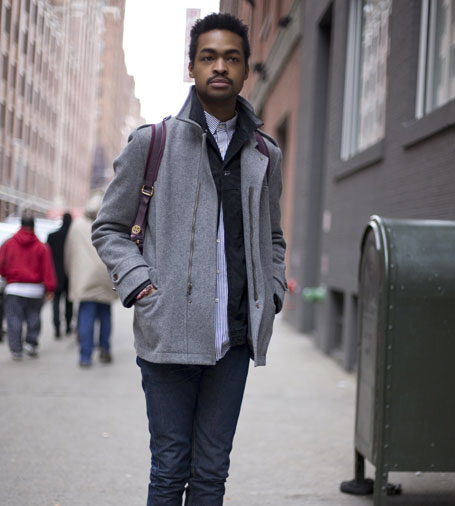 "I was wearing messengers, totes and gym bags over the last year, and I found a cool backpack and thought, 'This is so much better,'" he told me. It's a lot easier on his shoulders and, as he said, "It's fancy and practical."
The best compliment I could receive for our designs is to know that whenever Ian wears our backpack, he gets the compliments.