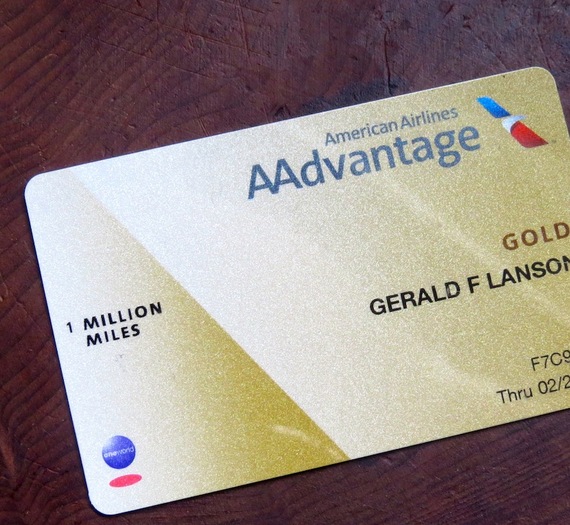 OK. I won't really burn it. I'll just cut it into lots of little pieces. And bend them. And stomp on them.
For a quarter century, I was a loyal customer of American Airlines. Now? Call me a jilted suitor; a discarded groupie; a guy experiencing a bad case of air rage. I've been dumped, and I'm taking it personally.
It's been more than 25 years since I began piling miles onto a single Citibank American AAdvantage credit card. I bought everything from gas to groceries with it. My goal was to save up for free flights across the country and, on occasion, the world.
For a few decades it worked well. American got my business. And each time I saved 25,000 miles through a combination of flight miles and purchases, I got a free flight anywhere in the continental United States. Europe meant saving 60,000, but once in awhile I'd get there, too.
Then came the era of airline greed. Suddenly, checking luggage, asking for blankets and eating peanuts came at a price. But I still doggedly saved those miles for free flights -- until they, too, vanished like the ace of hearts in a three-card monte game designed to fleece suckers.
Oh, American Airlines still advertises a mileage program. It still promotes it. But just try cashing in.
I did last summer, 2014. My wife Kathy and I were planning a trip to Paris with our granddaughter, Devon, this July. At the time, I thought I had saved the miles for two roundtrip tickets and would pay for a third. I called American Airlines AAdvantage desk 330 days in advance of our planned departure -- the first day it was possible to book frequent flyer tickets for any flight. Sorry, I was told. No tickets were available unless I wanted to upgrade: Translate, use a lot more miles per ticket. The only other option was a three-hop trip to Paris through Outer Transylvania or the equivalent.
I pushed our departure day back and the next day was ready, jumping online at midnight -- the very first minute it was possible for anyone to use miles to book a seat. Once again, there were no seats. The same was true the next day. And the next.
Finally I paid for three tickets on Icelandair -- using a Capitol One Venture card, which can at least help lower the cost of seats on any airlines.
Still, I had well over 100,000 miles to use up on American. So I kept trying to find flights to use them on.
This August, my wife Kathy and I took a two-week trip from Boston to San Francisco. Booking nine or 10 months in advance, I managed to get first-class tickets on American Airlines heading west. They cost us a premium 25,000 miles each. Even that meant we had to take three flights: Boston to Philadelphia, Philadelphia to Dallas, Dallas to San Francisco.
Still, with free champagne, a first-class perk, I figured we could endure anything. Then the morning of our departure we got a text from American: the third flight had been cancelled. We could get economy seats from Dallas on a flight two hours later.
Our first morning in San Francisco, I called the customer service desk at American AAdvantage, which I hereby rename the "customer disservice" desk.
"I got bounced out of first class," I told Jackie at the other end of the line. I proposed three possible solutions, which I thought open-minded on my part: (1) Refund our first-class miles and charge us only 12,500 miles each for the trip west (2) Upgrade us to first class on the San Francisco to Philadelphia portion of our two-leg return flight to Boston, booked in economy class or (3) Send us home on a direct flight in any class.
Jackie seemed amused at the impertinence of my suggestion.
"This is a business," she said. "We can't just give you a free flight."
The best I could manage after her brush back was, "You didn't. I'm still paying the economy rate." I should have said, "Yes you can. You messed up my vacation and put me in a seat as hard as an elementary school desk chair. I'm curious. Did American make record profits of $4.2 billion in 2014 by buying these second hand?"
It wouldn't have mattered. Jackie was out to put me in my place. She offered us a refund of just 4,000 of the 25,000 miles for each ticket. Dallas to San Francisco "is only one leg of three," she announced.
I pointed out that Dallas is halfway across the country, to which she replied, "you are going to have to wait on the phone while we process this."
So instead of seeing San Francisco we sat in our room for another 20 minutes. Then Jackie awarded us each the magnanimous sum of 6,000 miles -- less than half the additional miles we had forked over for our ephemeral first-class status.
When I got off the phone, Kathy was sputtering.
"It drives me crazy that even the pilot has to [get on the intercom to] advertise their new AAdvantage card offer," she said. "It's like a scam. You pay for something you really don't get."
She paused: "Maybe scam is too harsh a word."
I don't think so. Want to join me at my symbolic bonfire?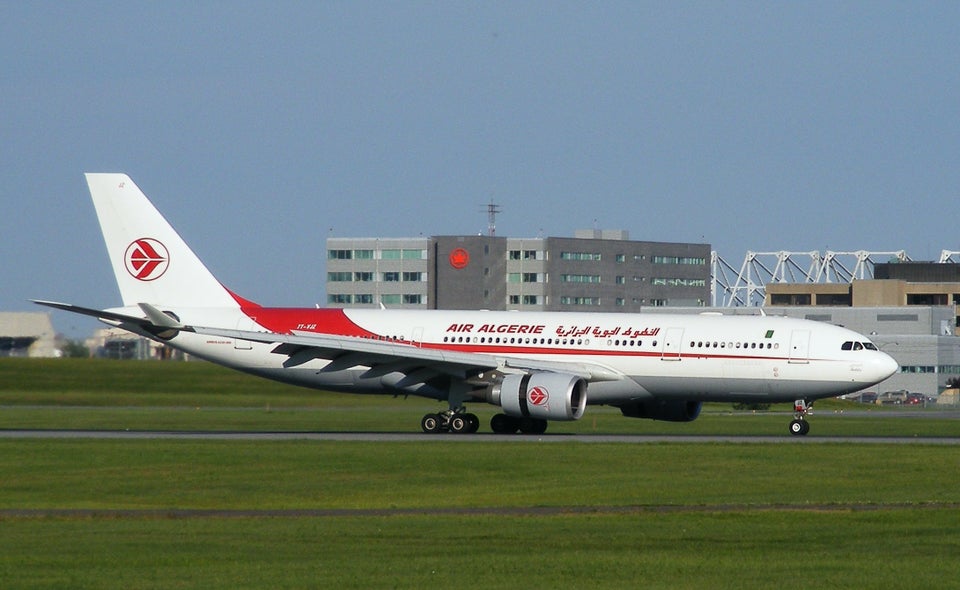 20 Worst Airlines To Fly Economy
Popular in the Community