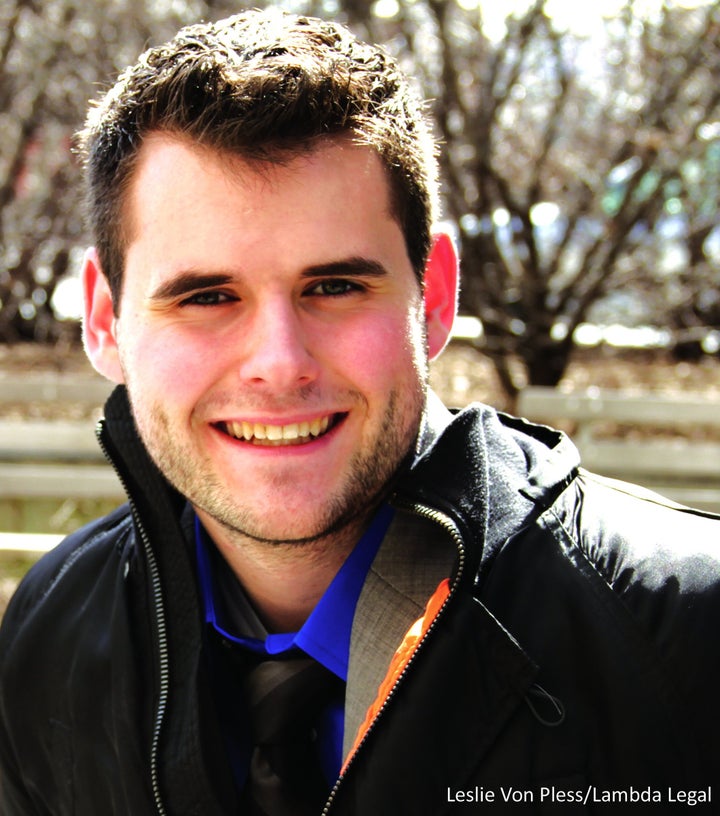 We non-queer children of same-sex couples have an interesting place in the LGBTQ community. On the one hand, like me, most of us are not queer-identified. On the other hand, there should be no doubt that a part of the "straight identity" is having straight parents. Yes, the vast majority of LGBTQ people have straight parents, too, but queerness is similar to race from the "one drop" perspective: If a single part of your identity is queer, then the entirety of your identity is queer.
So even though I'm straight and cisgender, I know firsthand what it's like to be bullied on the basis of sexual orientation -- and not just my parents' sexual orientation. Although we know that the sexual orientation of one's parents doesn't have an impact on one's own sexual orientation, a shockingly large swath of our society doesn't know that yet. Because my moms are gay, and because I didn't have a "strong male role model," I was, in the bullies' eyes, gay, as well. So, like the gay kids in my classes, I was a target.
What bullies do to their victims is far more insidious than inflicting physical pain. They instill fear: fear that you aren't good enough, that school isn't safe, that you don't belong, that you are somehow broken, flawed or damaged but too stupid to know it. I know that feeling, having been told loud and clear by anti-gay activists and politicians that my family doesn't belong in Iowa, in America, anywhere.
The fear will break you if you let it. But we have allies. Since marriage equality was made legal in Iowa in 2009, around half the state has come to support it. (By contrast, just 37 percent supported the Iowa Supreme Court's decision that opened up marriage to all loving and committed couples. You don't need a Ph.D. to understand what the trend line looks like.) My family and others like us have half our state and half of Americans in our corner.
But most individual victims of bullying aren't aware of how many potential allies they have. That's why Ally Week, Spirit Day and the act of standing up for respect and fairness are so important. The simple act of wearing or displaying the color purple on Spirit Day shows LGBTQ victims of bullying that they are not alone, no matter how their bullies try to make them feel. Without allies, acts of bullying can leave victims feeling excluded from society. Without allies, bullying victims are often left feeling stranded. But with allies, there is comfort. There is the promise of love and acceptance. In the movement for LGBTQ equality, straight allies have the power to provide some of that comfort. We can help follow through on that promise. But we can't do it unless we stand up and make ourselves known. There is incredible strength in numbers.
My family has been bullied, and will continue to be bullied, by anti-gay activists who want to take the protection and the promise of marriage away from my moms. Were it not for our allies in the community and in our government, I might not have had the strength to stand up and speak out in support of my family back in January 2011. As a proud straight ally, I hope that I can help provide that strength to others in the LGBTQ community. This Friday, please join me, GLAAD and millions of others in going purple and helping spread Spirit Day's message of support far and wide.
Popular in the Community