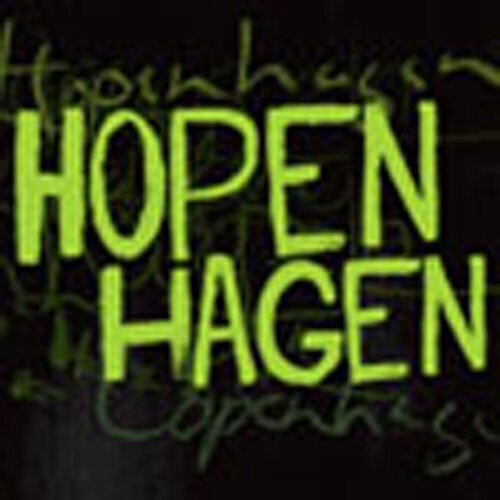 We are in much worse shape now than anyone could have anticipated, but we've also never been closer to rallying the world leaders to solving the problem of global warming once and for all. But facts are grim. Experts thought the impact was going to be felt by the next generation, but the fact is, we're feeling it now. It's happening in the US in Texas, in the Midwest, on the East Coast. Alaska is suffering the most extreme consequences right now, with entire villages having to relocate because of melting permafrost and soil erosion. Internationally, the glaciers of Greenland are melting at a more rapid pace than originally predicted. The very existence of the Maldives is threatened by rising sea levels. Kenya and Ethopia are experiencing severe drought. And the list goes on. Not a single continent is untouched by climate change, not a single global citizen will be able to avoid its catastrophic effects.
But we still have the power to choose the kind of world we live in. At StopGlobalWarming.org, more than 1.3 million citizens are demanding solutions to stop global warming. And when leaders from 192 countries meet in December at the UN Climate Change Conference in Copenhagen, they'll face one of the greatest challenges of our time. But they can't do it alone. We all have a part to play by demanding an ambitious binding agreement to reduce carbon emissions. For this reason, I'm proud to kickoff the Voices of Hopenhagen series, which will feature short essays from the people spearheading the movement. But there is no movement with out you. I'm joining Hopenhagen because everything I love and care about is at stake. I'm joining Hopenhagen because I do not want the day to come when my daughters ask us why we did not do more. I ask that you join me.
If we are going to solve the problems bearing down on us we have to have a complete shift in consciousness. Time is of the essence, with just seven weeks until the summit begins. So make your voice heard so that this December we get real results out of Copenhagen.
I want my daughters to be able to enjoy snowy winters, and see the leaves change colors when they're supposed to. I want them to visit Yellowstone National Park and spot a bear. I don't want their generation to be the generation that is defined by mass species extinction. I want them live in a world where we face the truth about our problems and do everything we can to solve them.
This means accepting the fact that the way we are living is causing huge damage to our planet. Change means that once we accept that responsibility, we do everything in our power to correct our course. Change means hope, not despair. Let's turn Copenhagen into Hopenhagen. Sign the climate petition and become a citizen at Hopenhagen.org. The choice is ours.
Laurie David is devoted to stopping global warming. She founded the Stop Global Warming Virtual March with Senator John McCain and Robert F. Kennedy, Jr. that is engaging religious leaders, sports figures, elected officials from all sides of the aisle, business leaders, and every day Americans to urge the United States to address the ticking time bomb that is global warming.

Related
Popular in the Community