Early one recent morning, I led a class of undergraduates through a thigh-deep stream, then up the steep slope of an adjacent limestone ridge. Our goal for the day was to learn to identify around a dozen of the hundreds of plant species that grow here in central Pennsylvania. It was a pretty good adventure for a half-day Field Botany class meeting, but it's not exactly the sort of thing that action movies are made of.
Truth be told, while much of what my fellow botanists and I do is pretty cool (and often challenging), there isn't much that would find its way into a blockbuster hero film.
Thanks to the new Hollywood film The Martian, we now have a big screen botanist, played by Matt Damon (!), who conquers Mars (!). Thigh-deep streams and limestone ridges? Puh-lease!
Damon's character in The Martian, Mark Watney, has actually been around for a few years -- since the 2011 publication of Andy Weir's sci-fi novel of the same name. Watney, a botanist and mechanical engineer for NASA, has an astronaut gig that is pretty sweet until he finds himself stranded on the planet Mars. But that's when his botanical expertise really comes in handy:
Did you catch that line at 1:40? That's Damon's character saying, "I am the greatest botanist on this planet." If you listen hard enough, you might also hear the sound of thousands of real botanists on Earth cheering our brains out.
We botanists often feel like underdogs, to be perfectly honest. It's not that we don't have fantastic scientists conducting research and making amazing discoveries. We do! We even have our own Mark Watney type in Dr. John Kiss, of the University of Mississippi, who has studied things like the actual possibility of growing food plants in space by teaming with NASA to participate in six spaceflight experiments on the Space Shuttle and the International Space Station.
Still, other fields of biology tend to get better press, capture more spontaneous interest from young people, and become the subjects of extreme television programming (see Shark Week). Think about it: When is the last time you heard a child say they want to grow up to be a botanist? Or watch plants on TV? Or major in botany at college?
Botanists are working on this, of course, with myriad efforts to address what is often referred to as "plant blindness." By directly engaging the public through fresh avenues, including the YouTube series with the underdog title, "Plants are Cool, Too!," and an online learning community called PlantingScience that pairs middle and high school students with scientist mentors to conduct plant-based experiments, we are hoping to inspire a new generation of botanically-interested humans here on our very own Blue Marble.
But, man, there hasn't been anything like a Mark Watney hero botanist to draw attention to our branch of science in, well, ever. With due deference to Sigourney Weaver (Avatar), Laura Dern (Jurassic Park), and Neville Longbottom, this is a botanist portrayal that turns an unusually bright spotlight on authentic scientific endeavor. In interviews, Mr. Damon has spoken of his hope that some youngsters will "geek out on the science" portrayed in The Martian and perhaps even be inspired toward scientific careers. Amen to that, especially if a few of those kids walk out of the theatre with dreams of working with green things. Scientist heroes are already unusual in Hollywood, but a space-deserted protagonist who studies plants as a profession is something extraordinary.
So let me be the one to announce that we are officially bringing Matt Damon and Mark Watney into the fold. Mr. Damon, it is my pleasure to tell you that the Botanical Society of America (BSA), the scientific society representing all botanists, will be extending an honorary membership to you as a sign of appreciation for portraying botany and botanists in such a positive (and heroic!) light. It is our hope that you will accept this offer to join our community and perhaps even be willing, at your leisure, to join the global #iamabotanist hashtag campaign.
Now celebrating its one-year anniversary, the #iamabotanist social media effort has seen thousands of botanists post images of themselves as evidence that botany is far more diverse and dynamic than many people imagine.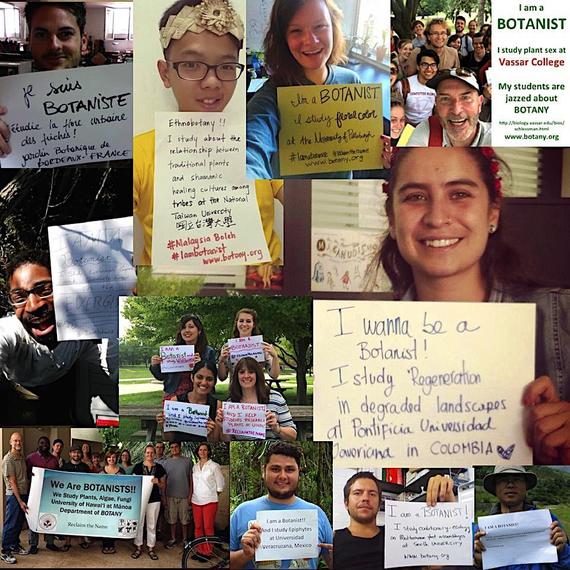 One particularly exciting element of being a botanist that some of us get to engage in is the discovery and naming of new plant species. In fact, my research group at Bucknell University is currently describing a new species of "bush tomato" I collected with my family last year in the Northern Territory, Australia.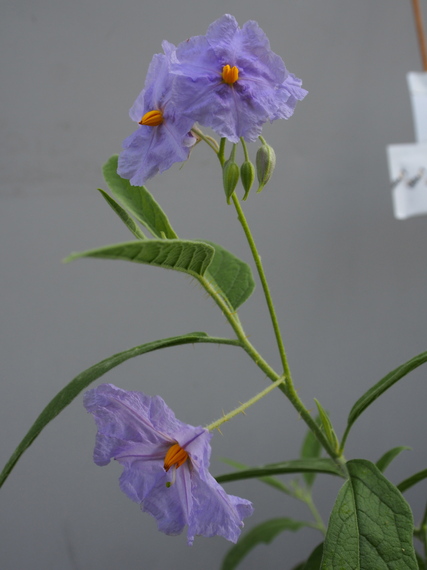 My lab group has decided to name this new species Solanum watneyi after Mark Watney, the book/film character who shows us all that botanists can be cool, too.
It is worth noting that the plant that Watney manages to grow on Mars is none other than Solanum tuberosum (the potato), a member of the same genus as our new species, Solanum watneyi. Coincidentally, the new species also grows in reddish (dare I say, "Mars-like") soil in its native habitat.
Related
Popular in the Community