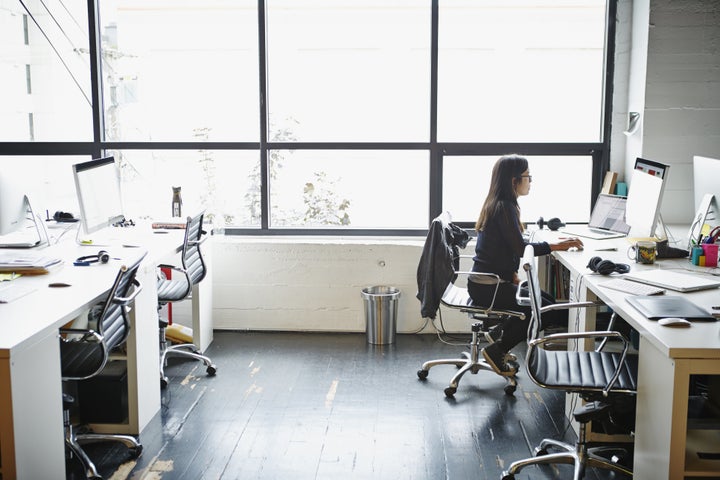 I was recently asked to give a talk about "women in tech." This is not an unusual request, and I know it is coming from the best intentions -- of wanting to bring light to the issues that women in technical professions face, and to attract more diversity to the field. But I wonder: Is all this talk about women in tech having the opposite effect?
In a reaction to being applauded as a woman in the music industry, Neko Case famously tweeted, "IM NOT A F*ING 'WOMAN IN MUSIC,' IM A F*ING MUSICIAN IN MUSIC!" followed by, "DONT PEGGY OLSEN ME, MOTHERF*ERS." I loved this, and it made me want to shout with her: "Yeah, I'm not a woman in tech, I'm an engineer/leader/get-stuff-done-er in tech!"
So when I'm asked to give talks to a group of women about specific skills that may help them grow in their STEM careers, or to mentor a woman who is struggling to find her career path, I happily say yes. Aside from the fact that I just love to talk to people, I want to encourage women to be great at whatever they're passionate about. Actually, I'd like to encourage all people to do that.
But when I'm asked about, or hear people talking about, the general topic of "women in tech," I admittedly cringe a bit. It feels like I'm some kind of spectacle, like "goats at school" or "babies in a marathon."
The right thing to do here, for our companies and our society, is to teach everyone tech skills, hire great people, grow them in their careers, and ensure a high level of diversity along the way. It seems so simple and obvious, making all this talk about women in tech feel frivolous and counterproductive. And, calling women out for being "women in tech" just makes us stand out more.
There are, of course, a few areas where thinking about "women in tech" is productive:
Data:

Understanding our current recruitment, employment, salary and satisfaction benchmarks for women in tech will help us track and improve them.

Assessing biases:

Every employee – men and women – should go through some form of unconscious bias exercise. This applies to gender, ethnicity, seniority, communication style, etc.

T-shirt sizing:

Seriously – can we PLEASE stop ordering only "unisex" t-shirt sizes for work gifts?!
Aside from these areas, the questions I'd like to be asked when giving a talk or sitting on a panel revolve more around my approaches to solving problems, my accomplishments and failures (and what I've learned from them), and specific projects or areas of expertise. The fact that I have a vagina doesn't seem overly relevant to any of these topics.
So how about supporting women in tech by just letting them be people in tech? Respected, valued, included people in tech. That feels better to me.