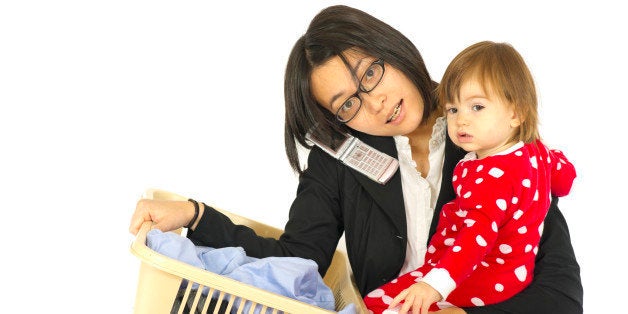 Have you ever turned the handle on a Jack-in-the-box, and as it cranks and the tinny song plays on, you start to feel nervous, anticipating the pop of the freaky clown? So you slow your cranking, maybe even lean back to protect yourself from the explosion. That pretty much describes how I feel when I open my childrens' folders from school.
Permission slip not signed for field trip. Money late for school pictures. Request for help at school seen a week too late.
The school folder is the tip of the working-mother-iceberg.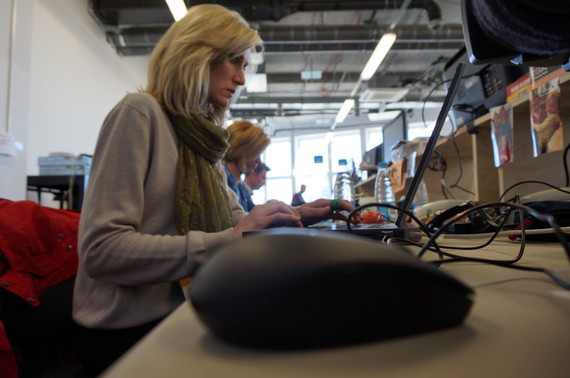 I have friends who work and friends who stay home. None of it's easy, but I have spent ten years trying to forge a balance between my marriage and my career and my kids and I've decided that balance is a dirty word that exists to make us feel bad about ourselves.
I do many things, none of them well.
One of my best friends and I talk about this when we're in our cars, driving to and from our jobs. We discuss the kid we're most worried about that week, we compare the bandaids we've stuck on issues we don't have time to deal with, we swap hell-week-at-work stories.
There is one thing we talk about that stays with me -- the kind of thing I think about in bed at night, when my whirling brain will not quiet.
We ask each other, "Are we going to regret that we didn't enjoy this time in our lives more?"
We discuss and debate it, even though we know the answer is yes, so it's like we're preparing ourselves for this specific avalanche of guilt.

"Do other mothers enjoy this time more than us?" We're pretty sure the answer is yes, but for whatever reason we're not those mothers.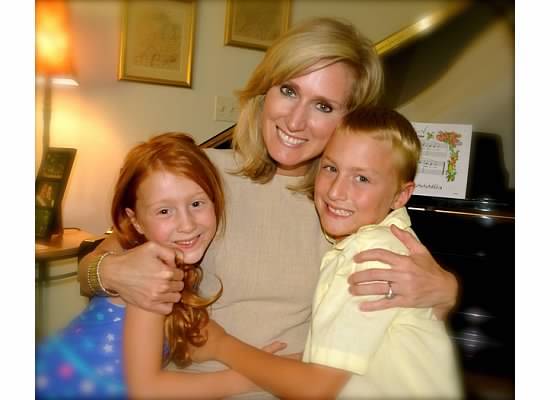 I know I'm going to blink and they'll be grown up and gone. I know it flies by. I know I'm doing the best I can. I know I should take time for myself. Yep, agreed on all counts.
Then, I click on Facebook.
There they are, doing a 1000 piece puzzle together on a Saturday night, parents and kids beaming their familial delight to the camera. There they are walking through the quiet woods on a Sunday morning. There they are 'At the Eiffel Tower!' 'Hiking the Grand Canyon!' 'Kayaking class 4 rapids!'
I wince. This is I how I was going to parent, before I became one.
As someone who is guilty of committing a Facebook brag post, I know there are stories behind these photos -- that maybe the kids didn't want to get out of bed early on a Sunday to walk through the "stupid woods." That maybe they wanted to play Grand Theft Auto, not put a "stupid puzzle" together because "I don't need family time, Mom! I already have to live here." That maybe Mom and Dad didn't speak to each other all morning at the Grand Canyon because of a fight the night before.
Facebook doesn't show you the imperfect reality behind the perfect images. But imagine if it did.
'Little Jimmy got suspended from school for running a math test cheating ring. Here's the letter from the principal.'
Or, 'After we fought over money for the third time this month, my husband called me a sexless shrew. Here is a picture of him sleeping on the couch.'
Or, 'Ran into that uber volunteer mother at the kids' school again -- the one who always comments it's such a shame that I'm never around. Here's a picture of me giving her a wedgie in her size 2 pants.'
I would so like those posts. I would comment and check back to see what other people wrote, and those people would be my Facebook soul mates.
I'm pretty sure I could do a better job at the trifecta of marriage/job/kids.
Until I figure that out, I'm going to 'enjoy this time in my life more' by taking a photo of my daughter hitting my son in the head because he won't share the remote.
Be sure to like my picture.
This post was originally published on Jaye Watson Online.
To follow Jaye Watson, click here.
To follow Jaye Watson on Twitter, click here.