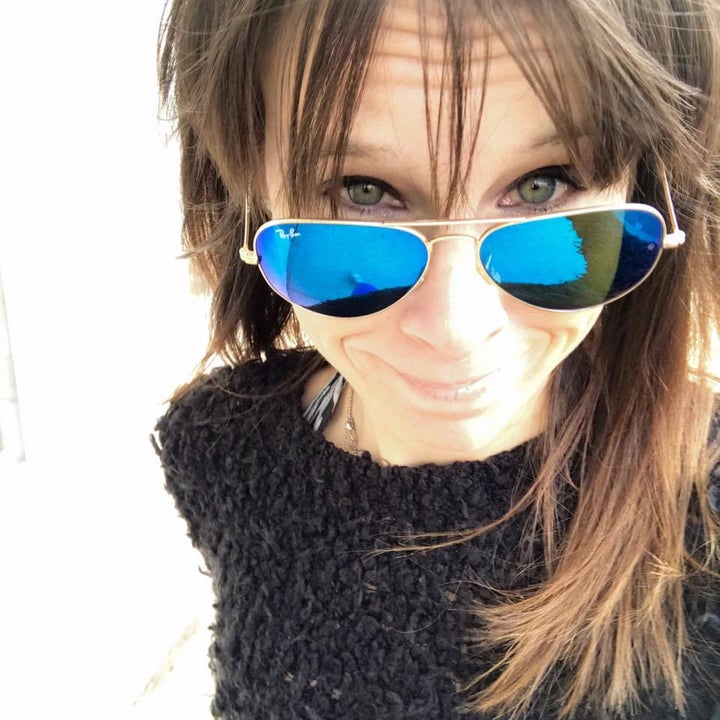 There are days – like today- when I look in the mirror and cringe. No makeup, six bobby pins jammed into my head to hold back overgrown bangs, a faded blue sweatshirt from the Gap circa 2002, black leggings with a tiny yellow stain above my left knee (mustard?), brown boots, no bra, no socks. I do have on underwear (I just checked) so I suppose that's a win.
But the look is far from perfect.
Have you ever made the mistake of perusing the Instagram accounts of fashion forward, lifestyle mommy bloggers? Balayage hair, matte red lips, grommet cross body bags with absolutely NO room for Angry Bird figurines and booties with heels.
Um, Yea. Obviously. They look amazing and 10 times out of 10 (yes, you read that right) their kids look amazing too. Mine are currently wearing 3 different shades of green between them and they both have something purplish blue on their faces. I don't remember feeding them anything in that color family.
Please don't think I am completely hopeless. I've been known to step up my game for special events and even the occasional random weekday morning, if Joe takes the kids to school. On those days, my friends always ask if I'm "going somewhere special" later on. That is, of course, a clear indicator that on most days I look like I rolled directly out of bed.
I've considered getting up earlier to give myself an extra 30 minutes of prep time (that would bring the total to 42 minutes) or asking one of my more iconic friends to dig through my closet and help me develop a signature style.
But then I spent a solid 24 hours studying my actual daily life and I realized something.
If I got rid of my sweatshirts in favor of silk blouses, how would I wipe Patrick's nose when I forget tissues?
If I traded flats for heels, how would I chase Sadie in the Wegmans parking lot when she takes off running for the good double cart with the steering wheels?
If I tossed my tote for a mini-bag, where would I stash water bottles, fruit snacks, extra pairs of socks, glitter markers and pony stickers?
Could I still do nosies with Patrick if I glammed out with perfect makeup?
And if I ditched my leggings for pants with buttons…
Well, let's not get crazy. I would never ditch my leggings. Life with Sadie and Patrick requires full range of motion at all times.
So I'm relinquishing the clearly farfetched dream of ever looking like I stepped out of an Anthropologie magazine while holding my child, cooking a gourmet dinner and wrapping a present with homemade bows. I might do those three things, but I'll be wearing sweatpants I stole from my little brother while I do it.
Instead, I'm going to go super old school and focus on the adage: "dress for the job you want."
My dream job – or really, my dream life – doesn't necessarily have a title, but it feels creative, flexible and spontaneous. I want to be wholly present, physically, mentally and fashionably, when opportunity knocks. My kids are in lockstep with me (so far!); they appreciate receiving new stimulation, meeting new people, and continuously collecting unique experiences.
When I asked Patrick what he would want me to be, he said happy, brave, excited, goofy and beautiful like the stars. When I asked "Why are stars beautiful?" and he said "Because they shine."
I asked Sadie the same question and she simply said "I want you to be huggy."
Their answers were exactly what I needed to help me finally toss my delusions of grandeur and couture out the window.
Plus if the end goal is huggy-ness, my current ensemble is absolutely perfect.