I sometimes get fans saying things like, "Why do they even call you Plus Size? You're just a normal-sized woman."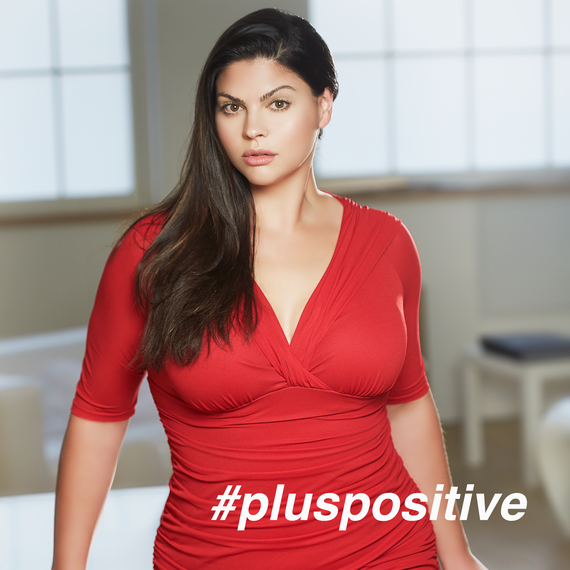 While it's true that the average American woman is a size 14, like me, "normal" or Straight Size models in the fashion industry tend to be size 0-2. I don't like the idea of women above a size 2 being made to feel ostracized because of their size, but I think that the label of "Plus Size" is a great one, and I'm proud to call myself a Plus Size Model.
The reality is that we live in a society that functions on labels. It's our nature as humans to want to put a name to things, and we rely on these as frameworks to interpret the world around us. For women who are seeking to be comfortable in their skin, "Plus Size" has given us a powerful community to engage with. It's also allowed women in the fashion industry to organize around a central idea, which is why we're now seeing so much more recognition of the Plus Size population in marketing and development of fashion brands.
And it's important to note that at the end of the day, modeling is all about marketing. There's a reason that women who make their living showcasing fashions are called "models." Because fashion is about embodying an image that other shoppers are going to want to emulate. So in addition to showcasing garments in an aspirational way, models ultimately become role models for different personas and the ideals behind them. This can be positive or negative, and I love the fact that being a Plus Size model gives me a platform to make women feel beautiful, happy and loved.
Plus size models have created a space in the fashion world for women of all sizes to feel good about their bodies, and for the ideals that say, "you deserve to feel beautiful," "your body is a thing to be celebrated" and "you are worthy of being loved." It's not about vanity, but rather about knowing your worth as a human being and being able to put it to work in the world.
Feeling good about yourself and letting your inner beauty shine is not just good for you. Ultimately, it's good for everyone around you as well. Feeling good about yourself enables you to get out of your head, to move through the world, to make decisions that are healthy for you and to share positive energy with others. This quote from Marianne Williamson is a favorite one of mine that sums this up well:
We ask ourselves, 'Who am I to be brilliant, gorgeous, talented, fabulous?' Actually, who are you not to be? . . . Your playing small does not serve the world. There is nothing enlightened about shrinking so that other people won't feel insecure around you. We are all meant to shine, as children do . . . And as we let our own light shine, we unconsciously give other people permission to do the same. As we are liberated from our own fear, our presence automatically liberates others.
That's why I'm proud to wear the label of #plussizemodel and be #pluspositive!
Popular in the Community