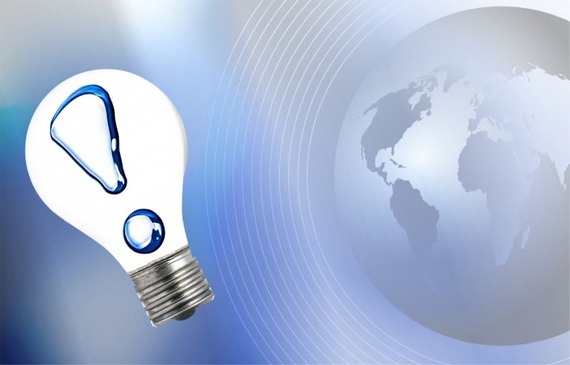 It can be mind-blowing when you think of how quickly internet, software and app companies can start up, propagate and become successful. It's not surprising that acquisitions by Google and those by Facebook, far surpass the GDP of some small countries. So where will the next big idea come from? This may be the one question that drives incubators and accelerators to intensify their collaboration in support of the startups in their rosters.
Last week, Toronto startup incubator INcubes, hosted 1776, an incubator from Washington, DC as it made a stop in Toronto for its Challenge Cup startup contest. The Toronto competition was intense, with over 30 startup teams, and confirmed the city's growing global reputation as a hub of innovation. Four winners -- Permission Click in Education, Gridcure in Energy, Limestone Labs in Health, and Raingrid in Cities -- will go on to compete in The Challenge Festival in May 2015. The Festival will feature the top 64 startups from the 16 regional sites competing for $650,000 in prizes.
For some, the event may beg the question of why an incubator and seed fund from Washington would go around the world, running a competition for Energy, Education, Health and Cities startups. And why would other incubators happily host them? The answer is simple: game-changing innovation is best attained through collaboration.

Think about the power of the internet, the oodles of data we access on social platforms and mobile technologies. Our lives are evolving daily as consumers of information, and in many cases, right from our smart phones. When we think of how people access public services, however, there is still a ways to go. Certainly, the complexity of government-provided services and information products require layers of security, privacy and alignment to relevant policy and legislation.
We know, though, that citizens want more. People operate best on connections. Connections to their homes, their families, jobs, businesses and the tools they need as they move through their day. It's not a stretch, then, to imagine the opportunity that exists to forge new connections between people and government. This is where technology and information-based startups come in. It is their collective creativity and innovation which can help enable these connections. Both 1776 and INcubes realize it.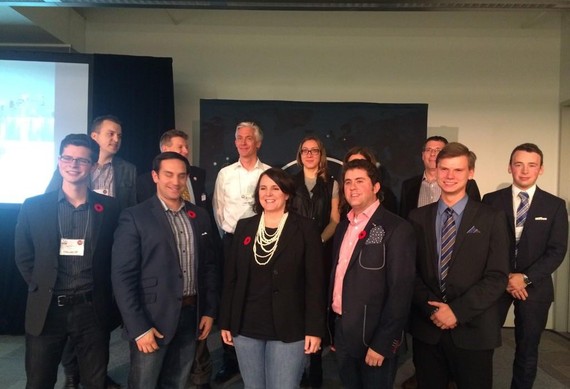 Image: Challenge Cup Toronto Judges and Startup Winners
Looking back to June 2014, it makes perfect sense that INcubes, founded by Ben Zlotnick, established the INcubes International Exchange Program (IIEP). The IIEP was created to provide additional value for companies that graduate from the INcubes Accelerator Program. INcubes partnered on a friendship basis with numerous hubs, accelerators and incubators from across the globe, in locations such as the UK, Australia, Hong Kong, South America, and the USA.
Among INcubes' partners are:
Level39 - London, UK
1776 - Washington, DC, US
Hatchery - New York, US
NestGSV - Redwood City, CA, US
NGIN Workplace - Cambridge, MA, US
The Dec - Dallas, TX, US
1871 - Chicago, IL, US
Venture Hive - Miami, Florida, US
Cross Campus - Santa Monica, CA, USA
21212 - Rio de Janeiro, Brazil
Project One - Sao Paulo, Brazil
ATP Innovations - Sidney, Australia
Cyberport - Hong Kong
IIEP is proactively solving several problems for people, startups, investors and international entities. Startups find it hard to expand into new markets, often because of language barriers and because they simply don't know anybody who can help them understand how different international markets work. This is especially true for Canadian startups, the successful ones among them are mostly B2B or enterprise focused. The B2B marketing approach is personal, through connections and introductions, in comparison to B2C marketing that can base itself on more universal marketing approaches.
In the same way that INcubes, as an accelerator, can help its companies connect with a company like Rogers in Canada, its partners can help our companies connect with the "Rogers" of the world. These connections can originate from active introductions by the personnel of the different hubs, or simply from being present in one of these hubs when a mentor walks in. Sometimes, when these connections are not available, the simple act of working from a startup hub in a different location, has a lot of value in "getting the feel" for another market.
In addition, many Canadian startups are concerned with going global from day one, due to the relatively smaller population (comparing with the United States). This concern is present for many additional startups ecosystems around the world. The IIEP allow these new companies to reach international markets. "Smart" accelerators understand that in order to gain an advantage for their companies (and for themselves), an international presence is important to their budding brands, and can make the difference between success and failure.
Sure, every incubator and accelerator would like a chunk of the international startup game, and each one is looking for a way to differentiate itself and attract high-quality companies. They realize the universal truth is that there is strength in numbers, and their diversity makes them a stronger and more compelling proposition.
Images provided courtesy of INcubes
ABOUT 1776
1776 is a global incubator and seed fund that finds promising startups focused on solving the world's most fundamental challenges and helps engineer their success. Just shy of two years old, 1776 has helped more than 250 startups grow by vetting their viability and connecting them to a "swat team" of support, from investors to mentors, government officials, and institutional market partners that they need to succeed. 1776 was founded in February 2013 by Donna Harris, a serial entrepreneur and former Managing Director of the Startup America Partnership, and Evan Burfield, founder of netDecide, a provider of enterprise wealth management solutions, and the consulting firm Synteractive.
ABOUT INcubes
INcubes is a Toronto-based accelerator, led by serial entrepreneur Ben Zlotnick, that teams up with emerging entrepreneurs and talented startup teams to create solid businesses with innovative products and ideas.
INcubes' international network has attracted mentors and investors from across many countries including the US, UK, France, China, Israel, Latin America and more. With its two flagship programs, the Funnel Program and the Acceleration Program, INcubes connects with the most forward-thinking entrepreneurs with the goal of turning their game-changing technologies into international success stories.

Calling all HuffPost superfans!
Sign up for membership to become a founding member and help shape HuffPost's next chapter