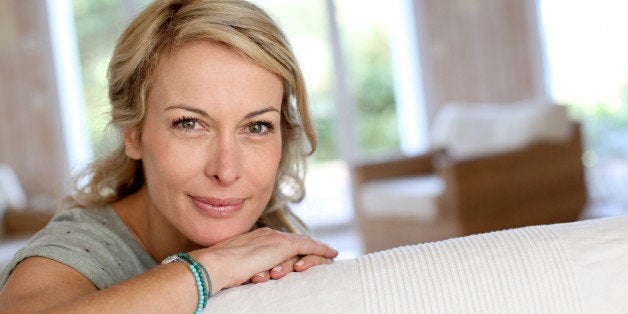 One short year ago I wrote the most vulnerable blog of my life wherein I shared with the world my decision to be chidfree - permanently. Up until that time I had been very selective about who I told (my grandparents didn't even know of my decision until the blog was published). But within one week of submitting my article, I was on national television talking about my decision to be sterilized at the age of 29.
I remember vividly the anxiety I felt after hitting the 'submit' button. Instinctively, I felt that it was going to be a big deal (although, I never could have imagined it going viral!). My anxiety quickly subsided as I was awash with regret and an immediate desire to hit the 'delete' button. Because, while I was excited about sharing my story - the thought concurrently terrified me.
The morning I received the email indicating that it had gone live was a busy one. Thankfully my day was packed and I didn't have time to think about the consequences of publicly announcing such a private issue. Over the course of the day, I received hundreds of messages from men and women alike sharing their experiences and asking for support to do the same thing in their lives. Which led me to realize - I wasn't the only woman who experienced the judgement, questioning, and denial of my rights to a medical procedure. I was just one of the few talking about it in public.
Despite an increase in women speaking out on their child-free status in the media, and even with the 2014 U.S. Census Bureau's Current Population Survey reporting the highest percentage of childfree women since the bureau started tracking that data in 1976, childfree living is still a fairly taboo discussion. In the past year, I have had women of all ages, educational backgrounds, and socioeconomic status reach out to me who are facing the same challenges that I faced and feel as if they have no one to talk to.
"Thank you for sharing your thoughts to the media like you have. I'm sure there are tons of females out there who have been keeping this a secret because they don't want to be viewed as freaks. That's kinda how it was for me. So thank you again. I've always been a strong & independent female, but we do still need support from each other, especially with this topic." Rosey S.
The majority of women I have spoken to do not feel safe telling others of their desire to live a life without children. One woman wrote me to say that she underwent a surgery to prevent pregnancy over 30 years ago and had never spoken about it to anyone, that is, until she read the blog. Other women wrote to express their relief at reading the blog, as they thought they were literally the only ones in the world that didn't want children.
"For the first time I don't feel so alone or ostracized from every person that raises their judgment, misinformed opinions or personal sentiments in my line of sight." Emily W.
And on top of this, these same women aren't supported by their doctors. When they do speak up about it, their desires are brushed off as being illogical or a fleeting phase in life causing women to feel stuck and frustrated by not being able to receive the medical treatment that they desire.
"I have been struggling since I was 19 (7 years ago now) to try getting a tubal. I am not sure where to find a doctor who will do this. Are there any websites or advice you can refer me to, to help my case? I am 26 and losing hope." Lilly B.
All of this leads me to wonder, why is our culture still so severely indoctrinated into believing that women must bear children simply because they can? Why are women's choices for their futures still harshly judged because they don't fit within outdated stereotypes? Why does the medical field still view a woman's choice to remain childfree as a passing phase? Is it not time to outgrow the idea of everyone living a cookie-cutter life? And to embrace a woman's right to live as she wishes?
This year I have been very lucky to experience an incredible unfolding of my personal story. Being transparent about my decision to not have children and my subsequent surgery has opened my eyes to the power of my voice - especially about a topic that is still so rarely discussed. The outpouring of support and requests for advice have encouraged me to continue sharing my voice, but not for my sake. And so I say.......
To all the childfree women out there who are facing their decisions without anyone to stand by their side. To all the childfree women who aren't supported by their medical practitioners. To all the childfree women who feel ostracized by their community. It's OK to want what you want. In fact, it's better to know what you want and stand firm in your truth than to bend your desires and be unhappy in your life. Keep your chin up. Keep fighting for your dreams. And know that, no matter what, you're not alone.
Calling all HuffPost superfans!
Sign up for membership to become a founding member and help shape HuffPost's next chapter