Student loan refinancing is a topic of rapidly increasing interest. As you can see from the chart below, there were almost four times as many Google searches for the term "student loan refinance" in February 2015 as there were in February 2011.
There are also 11 lenders refinancing federal and private student loans now compared to only 2, four years ago. These lenders have a variety of loan products and highly competitive rates making their offerings even more appealing to borrowers. At Credible, we have seen the average borrower save around $11,000 by refinancing, so it makes sense that interest would high.
However, we still get the questions "what is student loan refinancing?" and "why does it exist?" every day. Here are some answers.
Why does student loan refinancing exist?
Refinancing exists because lenders are willing to give out loans to borrowers paying back their student debt that are superior to (i.e. at a lower rate), or at terms different than the original student loans.
The reasons this exists are threefold:
Market interest rates have dropped considerably over the last few years.
When a student graduates and gains employment and a work history, they are suddenly a better candidate because their chance of default is lower.
Refinancing rates are based on the individual credit and financial situations of borrowers whereas federal loans are largely-one sized fits all with everyone getting the same rate for most loans.
What exactly is student loan refinancing?
Student loan lenders will buy out your loan from your existing servicer, allowing you to have a new loan at a potentially lower interest rate. This process will also consolidate all of the loans you refinance into one convenient payment.
How do you refinance your student loans?
You need to find a lender willing to refinance your student loans and borrowers generally want that offer to result in savings over their existing loans. Then, you submit your personal information to them (which often includes loan balance, income, credit score) to get a personalized refinancing offer. If you get an offer that you like, you then usually need to send them a few documents (e.g. a pay stub) to prove the information you provided is true and then sign on the new loan.
Am I a good candidate to refinance my student loans?
If you are a college graduate with a job that pays you at least $24,000 per year and you have a credit score of at least 680, then student loan refinancing is at least worth looking into (though candidates with lower income or credit scores may need a cosigner). You can use Credible's handy savings estimator to get an estimate of your potential savings from refinancing in 30 seconds.
To learn more about student loan refinancing and to receive student loan refinancing offers from many lenders after filling out one form, visit Credible.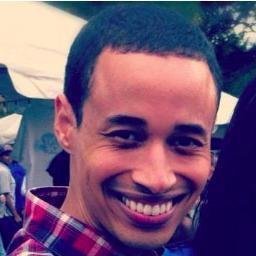 People Who Paid Off Their Student Debt Super Fast