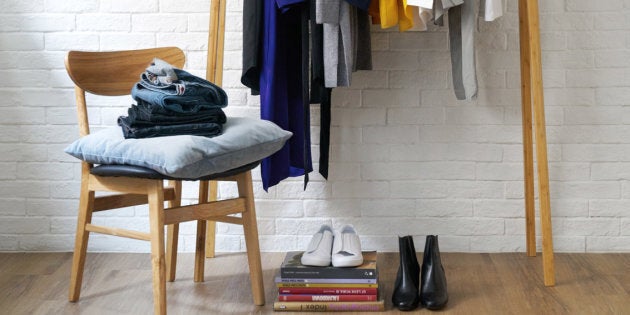 Why does a decent T-shirt cost as much as it does? Some will argue it's about quality -- you get what you pay for. While that's true to a degree, a well made tee needn't cost a lot. Smarter business models and more transparency for the customer means that in theory, we should be able to buy good quality wares at decent prices.
One brand has made that their ethos, but before we get into that we should point out that this does not cover each extreme end of the scale. You can, of course, purchase poorly made, trend-driven fast fashion that will no doubt end up in the donations bin in a few months, or you can spend over a week's worth of rent on a designer cotton tee which has little to do with quality and everything to do with wanting to be fashionable.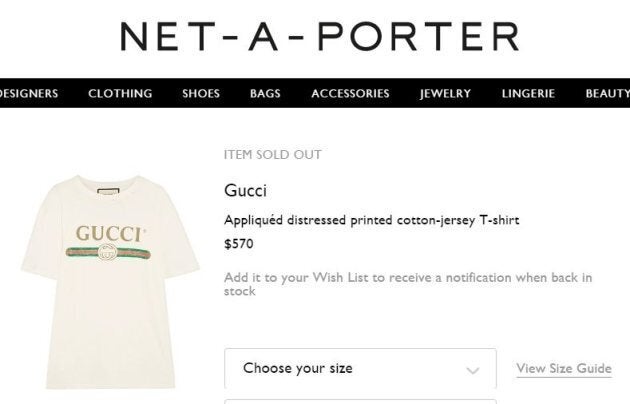 But back to quality basics. Luke Grana, founder of label Grana, took a look at the traditional distribution chain from manufacturer, to bricks-and-mortar retailer, to consumer -- and worked out pretty quickly that we're all paying too much for fashion thanks to too many links in this chain.
"Cotton is a high quality fabric that doesn't need to cost that much. You'll find that prices can vary from the same as a pizza slice up to hundreds of dollars, depending where you shop. The reality is, there are different levels of quality when it comes to cotton, along with dishonest pricing," Grana told HuffPost Australia.
"Luxury T-shirts can cost more because they have detailed and expensive trimmings and generally a luxury brand name has a reputation. But what's not true is the price you pay. Yes, it does cost more to make, but it doesn't need to cost 6-8 times more."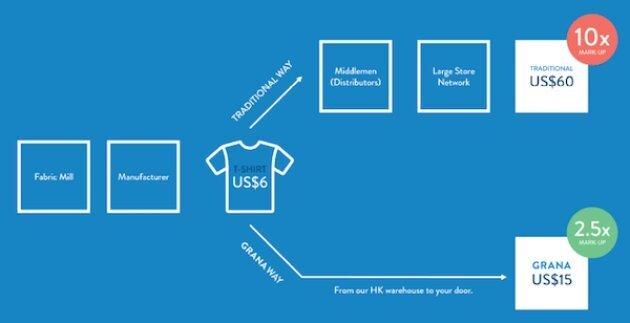 Grana already had a knack for business when he traveled to Peru and subsequently discovered Peruvian pima cotton.
"Growing up, I always loved the idea of starting up my own business. I studied a Bachelors of Commerce majoring in marketing at Macquarie University, working at a few coffee shops and saving $20,000 over two years," Grana said.
"In my final year I opened my first coffee shop near campus using my savings and sold it for $190,000 just nine months later. This was my first entrepreneurial venture and it taught me how to build a team, nurture the right culture, and create systems and processes.
"At the start of 2013 I was researching industries and new business opportunities, and I started exploring the current fashion industry, thinking it was time to disrupt the traditional model -- the big legacy fashion businesses with thousands of shops, warehouses, and middlemen. I thought it was time to change that, especially with the growth of online and a more ethical mindset emerging in consumers."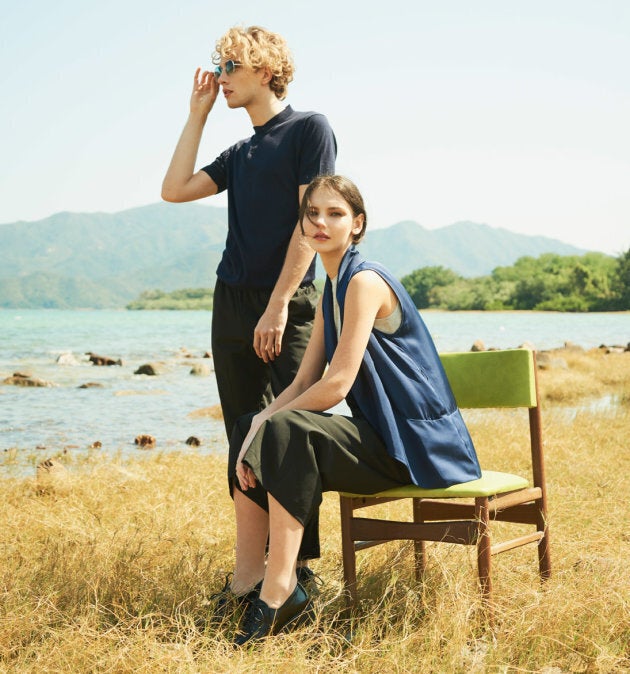 "I went to Peru to visit my brother during the same time and discovered Peruvian pima cotton. I realised what a beautiful soft and luxurious fabric it was, and the perfect product for modern T-shirts. With my first fabric sourced, I came back to Australia and knowing nothing about the fashion industry, got a job a Zara for three months on the floor, selling, talking to customers, getting a feel for price points and styles, and then I went to French Connection to learn more," Grana said.
From there, Grana launched his brand.
"From my experiences, I went away and developed a lean business plan for Grana, focusing on making quality accessible to everyone using three key pillars to start the brand. I used the world's finest fabrics, I designed timeless wardrobe essentials and I promised to offer low and transparent pricing -- a standard two to three times markup to disrupt and lower the cost of luxury fabrics," Grana said.
Grana quickly discerned that it was too expensive to run the business from Australia, so selected Hong Kong as a base.
"It was too costly to set up in Australia and ship to a global markets, and I zeroed in on Hong Kong as the best location to house a global distribution centre. Hong Kong is a tax-free port, international air cargo freight hub, world sourcing and logistics hub, making it the ideal place to start up an eCommerce apparel brand with one centralised warehouse to ship to a global market. I bought a one-way ticket, ordered the first batch of Peruvian pima t-shirts, agreed on a competitive shipping cost with DHL Express and moved to Hong Kong."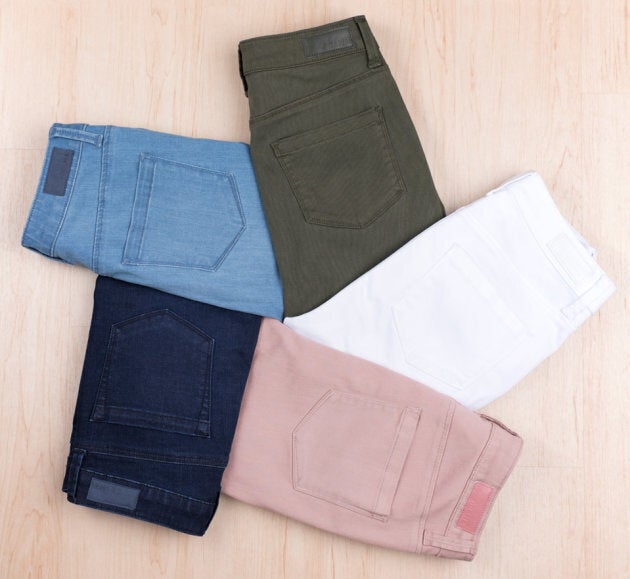 Grana now ships worldwide and offers an extensive range of both men's and women's wardrobe basics -- not just tees.
"The old fashion business model is inefficient and hard to trace back to the source. We believe in making high-quality modern essentials accessible to everyone by going direct to the consumer. We want to change the way people shop fashion, be more conscious with fabric quality, and demand fair prices from retail brands," Grana said.
"We don't believe people should be paying a six to eight times markup on high quality basics or some of the low quality products in fast fashion. That's why we go straight to the fabric sources and manufacturers to remove the middlemen, lowering the price of our modern essentials using only a two to three times markup, without sacrificing quality. It means low margins for us but that's okay -- it's about achieving quality for all. You can buy season-less quality luxury fabrics at a much lower price point for our modern essentials which range from Peruvian pima tees $22, Chinese silk camisoles for $65, Japanese denim jeans starting $71 to Mongolian cashmere sweaters at $142."
Here's hoping more fashion brands follow suit.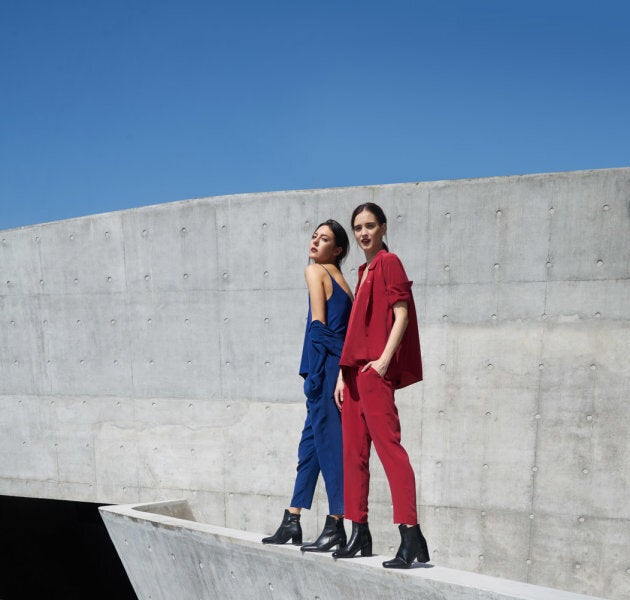 ALSO ON HUFFPOST AUSTRALIA
Click below to subscribe to the Refresh podcast by HuffPost Australia on iTunes.