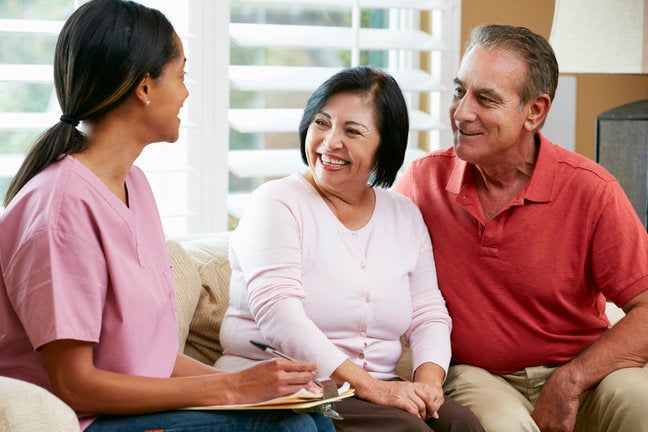 As I reflect on the final debate of the presidential election, I can't help but wonder about the role that healthcare will play in our nation's future. While health reform has been at the forefront of presidential agendas over the past several years, the 2016 election has barely touched on these issues, which are critical to millions of Americans.
In the latest Kaiser Health Tracking Poll, two-thirds of voters say a candidate's plan to address the future of the healthcare is very important to their vote. Six in ten say the same about a candidate's plan to address the cost of health insurance premiums; 55 percent say a candidate's plan to address the cost of deductibles will affect their vote; and about half of voters (51 percent) say their decision will be affected by a candidate's plan to address prescription drug prices.
The numbers speak for themselves. Patients are now more than ever concerned about rising deductibles, surprise medical bills and having access to the treatments and medications necessary to keep them alive and well. Patients with chronic conditions and disabilities, in particular, are looking to candidates to shine a spotlight on these issues and offer lasting solutions. But in spite of these heightened concerns, we've seen healthcare take a back seat in our national debates.
Ensuring that concerns of patients are actively included in discussions about health reform is the mission of Partners for Better Care (PBC), a coalition of patients and their allies advocating for the next generation of patient-centered healthcare. Powered by the strong backbone of our nonpartisan Patient Charter, PBC's members have banded together to fight for improved healthcare for all Americans. At the top of our agenda, the Patient Charter clearly states that all patients must have an active and formal voice in these health reform conversations.
In our start-up year, PBC has been committed to activating patient voices to develop meaningful, lasting solutions to our health system's most complex issues. Our coalition submitted plank requests and met with committee platform chairs on both sides of the aisle to ensure the voice of the patient was at the center of legislative reform. Our members also joined more than 60 organizations in signing an open letter from the Partnership to Improve Patient Care, calling on candidates and debate moderators to use this election to spread the word about the issues facing patients today. We recognize the frustrations of patients who remain disappointed that this issue has been put on the backburner throughout this election.
And we can see that our work is far from done. As we approach election day, we call upon the candidates to speak more openly about their plans to improve the state of healthcare in this country. With more patients shouldering the costs of care and as chronic conditions continue to cost Americans millions of dollars annually, there is more at stake in this election—both individually and as a nation—than ever before.
Our country needs change in the form of a president who can speak to the worries and hopes of today's patients, who will seize the opportunity to bring focus and direction to issues like access, affordability, transparency and discrimination in our health system. Patient-centered care is no longer an abstract idea of the future; it is a precipitating reality necessary for the long-term sustainability of our health system and our economy. As our country transitions to a new administration, Partners for Better Care remains committed to amplifying this discussion and ensuring the voices of patients are at the center of conversations about health reform.
Related
Popular in the Community