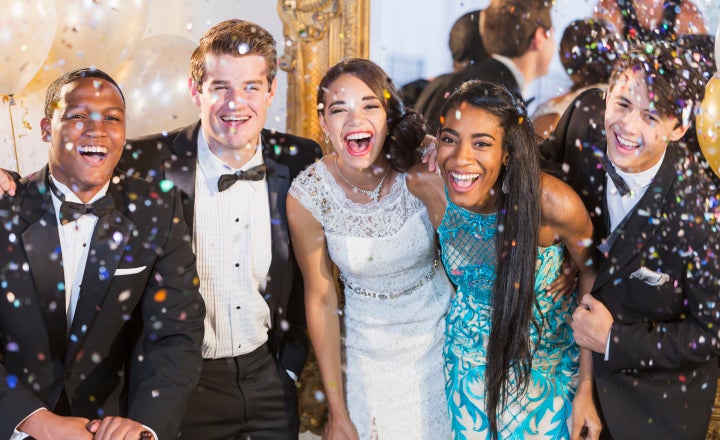 But where did this tradition come from, and why do we call it "prom," anyway?
The origin of the word prom is older than the tradition itself. It's a shortened version of "promenade," the French word for a walk or stroll, which dates back to the 16th century. Promenade came to refer to a place for strolling, whether on a ship deck or public walkway, and that meaning is still in use by English speakers today.
By the 19th century, the term promenade was also associated with events. Promenade concerts were European classical music concerts in venues without seating, where guests could walk around while listening to the performance.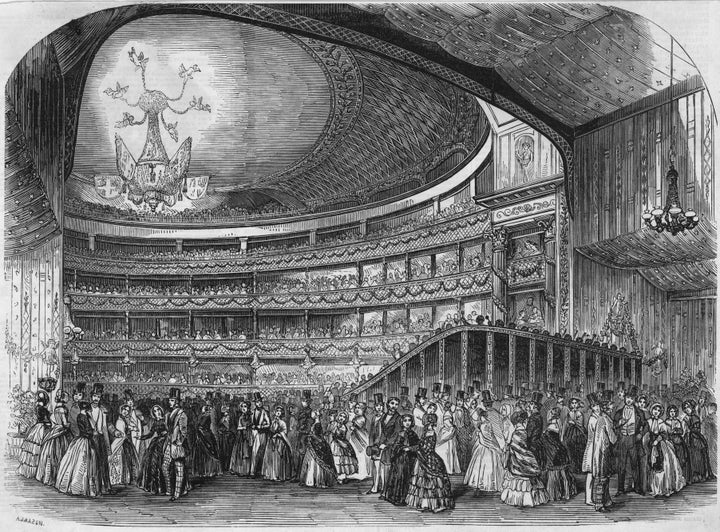 In the U.S., the word promenade became associated with dance, whether as a ballet term or a form of partner dance in Western and country traditions. "Promenade position" refers to a dance position in which partners face the same direction of travel.
The Oxford English Dictionary traces prom to the Ivy League tradition of a "'presentation week,' during which formal dress and dancing accompanied a promenade concert." The dictionary also cites a passage from an 1879 issue of the Harvard Crimson, which criticizes the students' Yale rivals for being thrifty with their class prom, among other things.
"Full many a dollar have they, bright and pure and clean, Which neither the Ball Club nor the Boat Club nor the Junior Prom ... nor anything under heaven yet discovered, can from their pockets tear," the passage reads.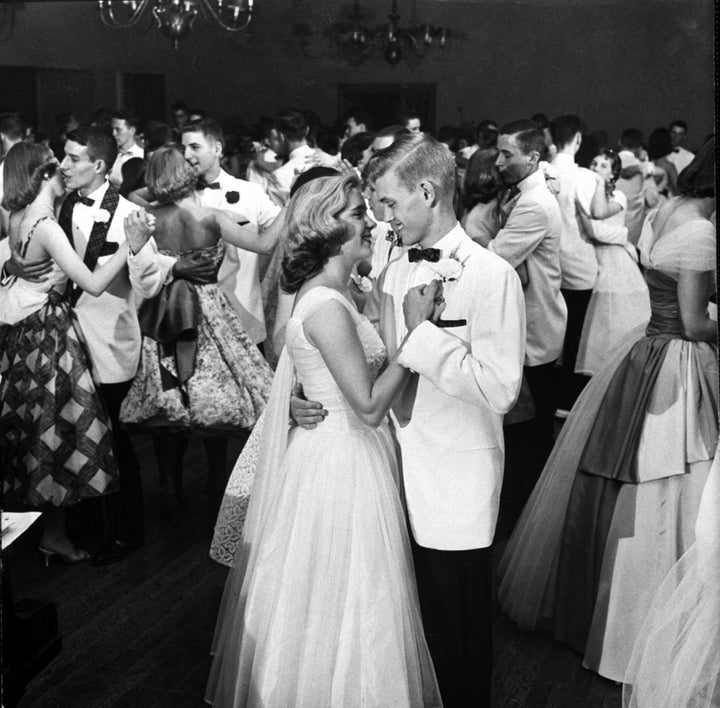 Another highly cited early reference to prom is an 1894 diary entry from Dwight Morrow, a student at the then all-male Amherst College who reportedly wrote that he had "been invited over to the Smith Junior Prom" nearby.
After graduation, Morrow went on to become a U.S. senator and U.S. ambassador to Mexico, and his wife, Elizabeth Cutter Morrow, became the first female head of Smith College when she served as acting president from 1939 to 1940. (Their daughter Anne married Charles Lindbergh, with whom she had six children, one of whom was the subject of the infamous Lindbergh kidnapping.)
During the 1950s, prom culture thrived (among white students, anyway) in the post-World War II economic boom. Over the ensuing years, prom became so ingrained in the fabric of American culture, it even touched the presidency.
In 1963, President John F. Kennedy intervened to save a California high school's senior prom after a Democratic Party event booked at the same hotel ― the Beverly Hilton ― threatened to oust the teens from the venue they'd reserved.
Kennedy insisted that the fundraising dinner take place in a different part of the hotel so the students could host their prom in the ballroom. He also paid them a visit during the festivities.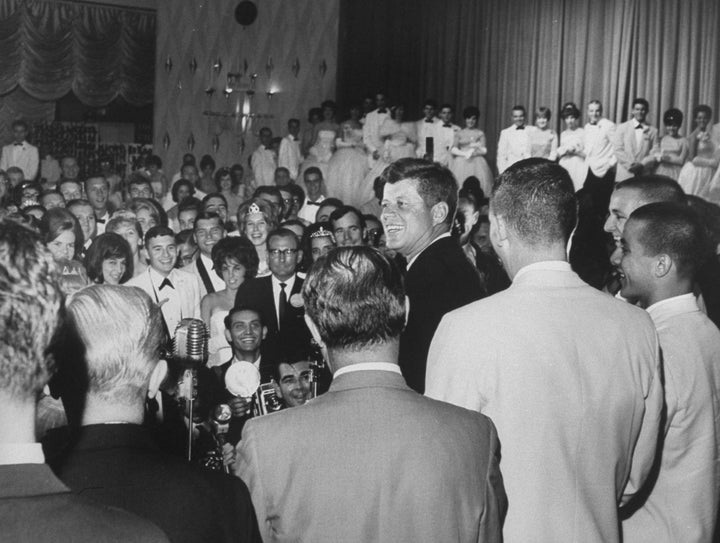 "I was told that we had to choose a band that didn't have any kind of drug charge," the prom committee chair later recalled. "They wanted to keep it squeaky clean, and it was pretty hard to find someone who met the criteria."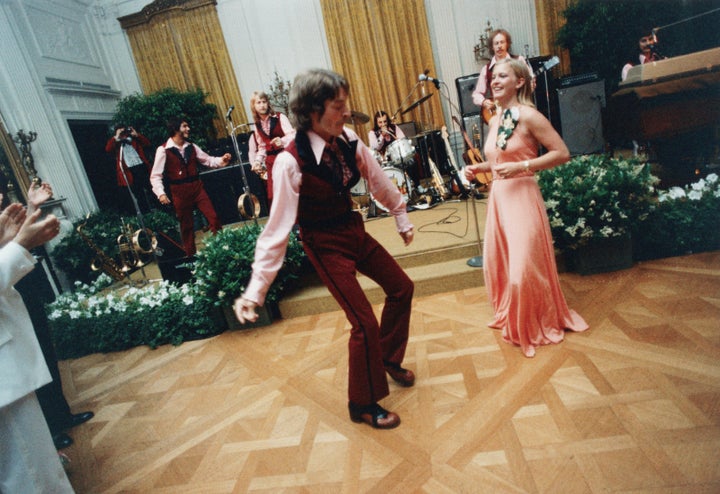 However, the prom tradition was apparently back in full swing in the 1980s, as your favorite John Hughes movies might suggest. In fact,"'80s Prom" has even become a popular party theme.
In many ways, prom is an old tradition that feels antiquated, but as youth culture evolves, so too does this rite of passage. There may be fewer formal promenades into ballrooms, but at least there are hilariously awkward photos to keep forever.
Popular in the Community