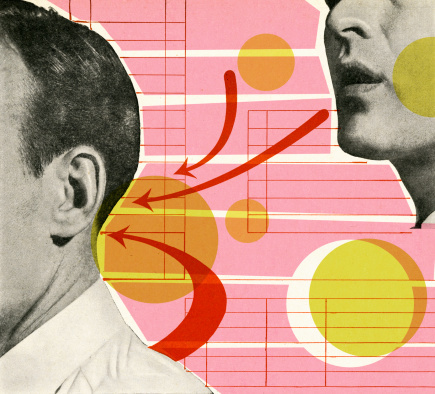 Sometimes a realization hits you and stops you right in the middle of whatever you're doing. I recently had such an experience.
I was invited by a major corporation to be a panelist at their annual retreat. I sat alongside scientists, doctors, MBAs -- leading minds in cancer treatment and care. The goal of the retreat: the company wanted to look beyond its walls to make sure there were not important trends and insights in the cancer landscape that they might be missing in their planning and strategic development. What quickly became apparent is that the insights they were most seeking related to the patient and the patient experience, and as such, many of the questions that day were directed at me. They wanted to talk about decision-making, patient-physician communication, patient participation in clinical trials, balancing the cost of care, managing the fear that comes along with a diagnosis and many other areas related to the patient experience. And that's when I realized: despite a desire by many to bridge this gap, there remains a systemic disconnect between patients and the community involved in treating them.
For decades, the patient experience has been marred by disconnected, uncoordinated care and a focus largely on biomedical needs. As I interact with patients with cancer, caregivers and oncology social workers, I come to many of the same conclusions found in the Institute of Medicine's 2013 report, Delivering High Quality Cancer Care: Charting a Course for a System in Crisis, which says that the majority of patients with cancer still face a myriad of challenges, including poor communication between the patient and medical team, patients often not understanding the goals of therapy (i.e. curative versus palliative), treatment side effects, cost and more.
CSC's work with patients has shown that what patients communicate as priorities are still not reflected in the system at large.
• Patients want transparency in their care - yet payers and institutions are implementing treatment pathways and not sharing that information with patients in a thoughtful and coordinated way. "Clinical pathways" are an attempt to standardize cancer care in order to reduce costs and improve the quality of that care, but these have been largely developed without consultation with or input from patients and their loved ones - and they are issued without specific tools and strategies to educate patients about pathways and their implications.
• Patients want easy access to their medical information - yet Electronic Medical Record (EMR) companies are implementing patient portals that are oftentimes complex and difficult to navigate. Community oncologists themselves have shared with me that they have been unprepared for the barrage of questions and concerns from patients about the information in their electronic records. Health care providers determine what information the patient can and cannot access. Patients lack an easy mechanism to ask questions and/or correct information in their own record. Information contained is by and large NOT transportable, reinforcing a frustrating "look but don't touch" approach to patient interaction.
• Patients want clearer and more efficient interactions with insurers. Dealing with insurance companies is a full-time job. Award winning NY Times columnist Suleika Jaouad wrote eloquently about her mother taking a year off from work in great part to manage the financial aspects of her cancer care.
My mother graciously took on the task of disputing claims, keeping track of bills, requesting approval for a procedure or a drug and spending countless hours on the phone with my provider.
Two years later, I can personally say that not much has changed. I tried to help a family member who is enrolled in one of the state exchanges through the Affordable Care Act by calling the insurance company for him -- with his permission for me to do so being on file with the company. I didn't accomplish much. I wasn't even able to update his address with them. I was instructed to call the exchange where he enrolled to do that -- even though the representative from the company had his record open on the computer in front of her. The average wait time to speak to someone there? 25 minutes! They were, however, more than happy to talk to me right away about paying his past due bill.
• Patients DO want to understand all of the costs related to their care -- yet this information is nearly impossible to get for all the reasons stated above.
• Quality of life is a top priority for patients -- yet quality of life is rarely integrated into clinical research in a meaningful way and likewise seldom taken into consideration in the drug review and approval process at the FDA.
At the Cancer Support Community, we are committed to making the patient's voice heard by all those involved in cancer care: doctors, nurses, researchers, insurers and policymakers. All reform to the health care system must first and foremost reflect the stated needs and priorities of the patient. And to know what those are you must listen, not assume, not presume. That is one of the reasons behind the creation of our Cancer Experience Registry. So far, more than 7,300 patients have joined and the Registry has generated nearly a million data points. The data has been so compelling that we have launched additional registries for specific cancers, including metastatic breast cancer. We launched The Cancer Policy Institute at the Cancer Support Community (CSC) in order to address issues of public policy through the perspective of patients and their families by harnessing their experiences as seen in our direct patient services community of over 170 locations, our telephone Helpline and our online community.
I am encouraged by the many models and pilot programs emerging in oncology that put the patient first. I am heartened by the fact that this company recognizes the importance of understanding the patient experience. I am uplifted that the attendees jumped at the opportunity to ask questions and probe an area where their knowledge was lacking. However, "patient-centered care" must become the norm, not just an academic conversation or a pilot program in some small corner of the country. I and my entire organization stand ready to work with all stakeholders across the cancer community to integrate the needs of the whole patient into new strategies that address how cancer care is delivered and reimbursed.
REAL LIFE. REAL NEWS. REAL VOICES.
Help us tell more of the stories that matter from voices that too often remain unheard.