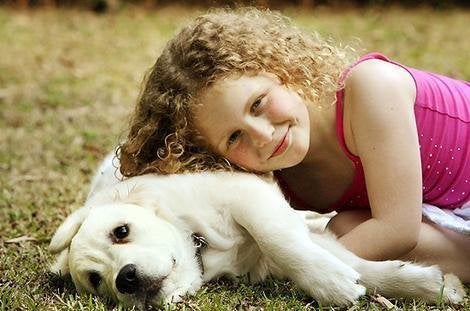 Every scientist, doctor or veterinarian who works in industry knows that there's a fine balance between the research needs and the marketing needs of a pharmaceutical company, but just where does that balance lie?
Merial is committed to the principle that regular veterinary care is critical to maintaining the health and well being of pets. Merial believes that proper training enhances the lives of dogs -- and their owners too.
The issue at hand is the partnership between Merial and popular celebrity dog trainer Cesar Millan of the National Geographics Program The Dog Whisperer. In the campaign, Merial promotes their products and provides a Cesar Millan video as well as a waiting room DVD. The promotion occurs through veterinary hospitals and will involve commercials following the popular TV show.
In a letter to Merial, the American College of Veterinary Behaviorists (ACVB), expressed the opinion of the organization that many techniques promoted in the show,
"are not scientifically sound and [involve] fear and intimidation to manage behavior." ACVB points out that studies in peer-reviewed publications and the clinical experience of [veterinary behaviorists] confirm that such techniques can actually worsen existing behavior problems, including aggression, and erode the human-animal bond.
The American Veterinary Society of Animal Behavior has also issued a public opinion on the matter, stating that some philosophies and techniques demonstrated to owners on the show "run counter to the standard-of-care promoted by veterinary behaviorists and taught at veterinary schools."
A joint letter from the Academy of Veterinary Behavior Technicians (ABVT) and the Society of Veterinary Behavior Technicians (SVBT) adds its view that,
"If we had been asked to contribute information about creation of an advertising campaign that includes a pet trainer, we would have recommended [use] of another more current science based trainer such as Karen Pryor, [author of Don't Shoot the Dog], Ian Dunbar, Jean Donaldson, or Victoria Stillwell [It's Me or the Dog TV Show]."
Many readers may be wondering, "What's the hullabaloo?" To them the Dog Whisperer show is entertaining and the techniques do work in some cases. But the issues at hand are really these:
Is it Merial's standard operating procedure to ignore the advice of veterinary experts in other fields as well because marketing their products takes priority?
And should a company that uses animals in research be promoting techniques that veterinary experts recommend be avoided? Especially when such techniques can be detrimental to an animal's welfare.
There have been many cases in recent years of companies marketing products that have helped many people yet caused great harm to a significant number of people too. These major side effects have lead to the removal of the products from the market. The job of the veterinary experts and scientific community is to ensure that companies protect the consumer first, by providing products with minimal adverse effects, especially when safer, more effective products and behavioral techniques exist.