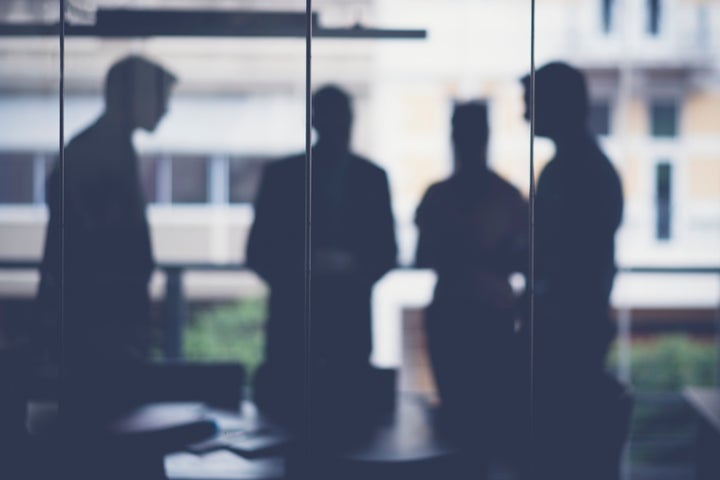 Co-authored by Tim Smith, Director of ESG Shareowner Engagement, Walden Asset Management
Earlier this year, the Business Roundtable (BRT) sent a letter to the Administration highlighting 16 regulations that the organization thought were "of most concern" to its members, noting that the regulations "directly and negatively impact economic growth." One of those was the shareholder proposal process, which the letter described as "activist investors with insignificant stakes in public companies make shareholder proposals that pursue social or political agendas unrelated to the interests of the shareholders as a whole." Not surprisingly, the letter offered no evidence that this was true.
So, let's look at the facts. "Activist investors with insignificant stakes" include institutions like the pension plans of California, New York, Connecticut and New York City; foundations; religious investors; as well as managers of mutual funds and other investment vehicles — including our two firms, Walden Asset Management and Pax World Management. Dismissing these institutions as holders of "insignificant stakes" diminishes the fact that these are long term investors with trillions of dollars invested in the markets. Most shareholder resolutions are filed by such institutional investors.
"Pursuing social or political agendas unrelated to the interests of the shareholders as a whole" is another statement worthy of honest illumination. In the vast majority of cases, shareholders file proposals with companies to make them perform better, not worse. And the fact that now many resolutions get votes in the 30-50 percent range, and some pass with majority votes, demonstrate that these issues resonate with shareholders who definitely see them as in "their interests."
It's also worth looking at the business rationale behind many of these proposals. In 2016, there were about 1,000 shareholder proposals filed in the United States, of which about 400 were on social and environmental issues. The remainder concerned corporate governance. None of these categories are trivial or peripheral to company value, as reams of research demonstrate.
For instance, one governance topic, board diversity, has been a popular focus of shareholder proposals over the past two decades. There is substantial and growing literature showing that diverse boards make better decisions, and are value-enhancing for investors. That research comes from places like Credit Suisse, Morgan Stanley, McKinsey, RobecoSAM, MSCI, and a range of academic institutions. Credit Suisse found that companies with at least one woman on their boards outperformed those with none by nearly 40 percent between 2006 and 2016. But the urge to diversify boards was often not initiated by companies: it took more than a decade of shareholders patiently asking companies to include women and minorities in every director search to bring more management attention to the issue. This often included filing shareholder proposals.
Another popular topic is reporting on and managing risks related to climate change, which accounted for votes on more than 175 resolutions in 2016. The costs to the global economy of ignoring the possibility of catastrophic climate change run into the trillions of dollars according to sources like Ernst & Young and the London School of Economics. That will affect the fortunes of countless companies and their investors if not addressed effectively. Companies that are leaders in assessing and managing climate risks outperformed their peers substantially, according to a report by Bloomberg. This is certainly an issue closely related to investors' financial interests. Investors made this abundantly clear very recently, in response to shareholder proposals at Occidental Petroleum and Exxon asking the companies to report on the business impacts of climate change. The proposals passed, garnering 67 percent of the votes at Occidental and 62 percent of the votes at Exxon.
The ability of shareholders to communicate with boards, who are there to represent them, is one of the fundamental rights that shareholders have, in exchange for providing capital to corporations. The shareholder resolution tradition stretches back approximately 75 years and has addressed hundreds of environmental, governance and social issues (without, we should add, impairing our ability to grow the economy and create jobs). It cannot—and should not— be dismissed as a process driven by shareholders with nonfinancial bees in their bonnets.
What is motivating the BRT, an organization with almost 200 CEO members, to try to essentially eliminate this fundamental right of shareholders? While BRT states that this is a "member priority," in discussions with their members we haven't found one company that embraces the goal of ending the current resolution process using an approach some investors call the "nuclear option" (eliminating virtually all shareholder resolutions). And let's be clear: this nuclear option is being proposed to stop something that is hardly a major threat.
There are about 20,000 publicly traded companies in the U.S. and last year there were about 1,000 proposals filed – that means that less than 5 percent of public companies received even one such resolution in 2016. This is hardly a significant drag on the markets. In addition, the vast majority of shareholder proposals are nonbinding. They communicate shareholder concerns, but do not oblige the companies to take specific actions.
It can be annoying to listen to the ideas of others, but over and over, we find that the ability to consider multiple points of view makes for better decision making, no matter what the context, whether it be a board of directors or a PTA.
While not every idea is worth pursuing, silencing them would be a very bad idea.
Related
Popular in the Community