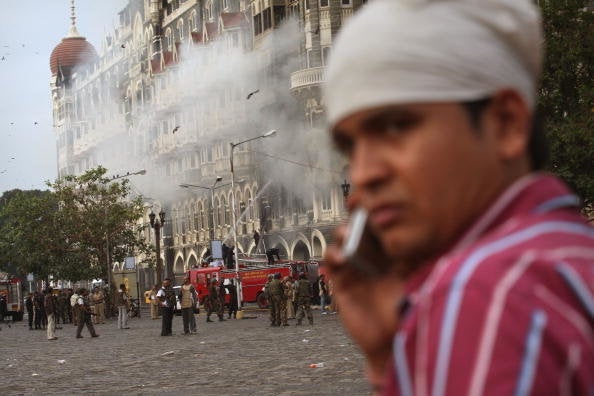 On Monday, Dec. 1, the UK Telegraph reported statements by doctors who examined the bodies of those killed in the Mumbai massacre. "Many of the bodies showed signs of torture," they said, one going on to explain that "of all the bodies, the Israeli victims [clarified elsewhere in the article to mean the victims at Nariman Chabad Center] bore the maximum torture marks. It was clear that they were killed on the 26th itself. It was obvious that they were tied up and tortured before they were killed. It was so bad that I do not want to go over the details even in my head again."
Horrifying. And mystifying -- because this news item, carried around the world, has been utterly absent from the mainstream U.S. media. Other than The Huffington Post and The Drudge Report (unusual bedfellows indeed), you cannot find this report anywhere on CNN, CBS, ABC, FOX, The New York Times, LA Times, Washington Post -- nowhere.
Why? I have no idea. Is this not news? If not well-enough substantiated to be reported as news, is it not worth investigating? We have been privy to every other detail of the Mumbai atrocity, to all sorts of unsubstantiated eyewitness accounts. Why would a report by government doctors be ignored?
But the story gets curiouser. Since that time, the Telegraph's online article has been edited and cut down, and though it still mentions the "Israeli" bodies showing the most signs of torture, it no longer contains the doctor's frightening quote about not wanting to go over the details in his head.
Now Wednesday's Los Angeles Times has a long article describing in great detail the sequence of events at the Nariman Center. Nowhere is torture mentioned, nor any description of the bodies. In fact the articles states:
Israel's Foreign Ministry persuaded Indian authorities to refrain from examining the corpses, which would have violated Jewish religious law. "No autopsies were performed," said Yigal Palmor, the ministry's spokesman. 'So we'll never know for sure how and when the hostages died."
We certainly will never know for sure. Who were those doctors quoted in the original Telegraph story, and why did they know so much about the bodies if they had been persuaded not to examine them? Why isn't CNN (particularly apt as Christiane Amanpour promotes her new series on those who've tried to stop genocide) trying to find out? Terrorists targeting Jews is nothing new, but torturing them in front of their children certainly would be. Game-changingly new.
I cannot escape the feeling that -- for whatever reasons, and I am truly at a loss as to what they would be -- this lack of coverage (or even curiosity about the story) is absolutely intentional. I challenge the Huffington Post -- who at least had the courage to post the original report -- to get to bottom of why this essential story is not being reported.