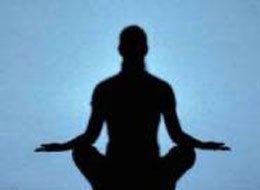 Before the Beatles discovered the Maharishi, and before our friend and artist Peter Max brought Swami Satchidananda to America, where he opened the Woodstock Festival, Yoga was relatively little known in the US. Now, cross-legged Yogis can be seen in adverts for everything from computers and credit cards to herbal teas; major newspapers and magazines carry stories on the benefits of Yoga with tips from famous film stars, and in our local post office, on the wall behind the counter, fliers advertising Yoga classes hang next to overseas postal prices. But with this popularity has come some misunderstanding, as Yoga was never intended for commercial gain.

At the same time, Pope John Paul II declared that chanting OM may cause moral deviations and warmed Christians against the spiritual dangers deriving from practicing Yoga, that "the body postures can even become an idol and thus an obstacle to the raising up of the spirit of God." Where meditation is concerned, the Vatican warned that to give any symbolic or mystical significance to sensations of well-being from such a practice can lead to ''a kind of mental schizophrenia which could also lead to psychic disturbance and, at times, to moral deviations.''
We first discovered such misunderstanding in a small church in England, where we found leaflets describing Yoga as evil, devised by Satan, and leading to ones downfall. We can only hope that Benedict XVI will see through this irrational delusion and open the door for greater understanding and tolerance.
Another misconception about Yoga is that it is basically Hinduism. (BTW, you must be born a Hindu and cannot convert.) Although Yoga has it's roots in Hinduism, Patanjali, the well-known Indian sage, and other great Yogis took Yoga beyond religious confines. When Ed trained at the Bihar School of Yoga in India, his teacher taught how Yoga is a way of life that relaxes the body, calms the mind and emotions, and frees the spirit. The word Yoga means to yoke together, or the union of mind, body and spirit. As everyone, of any religion, can be stressed, Yoga can be of benefit to all. It is made up of many different aspects, all of which support an attitude of personal self-enquiry. These include: Karma Yoga (selfless action); Bhakti Yoga (love, kindness and compassion); Jnana Yoga (reflection and insight); and Raja Yoga (eight limbs that include ethics, intention, Hatha Yoga, meditation and Self-Realization).
But these misunderstandings are only a part of the picture. For there is also a big disconnect in the way Yoga is taught in America, from how it was developed and is still taught in India. This is partly because, when anything moves from one country to another, it tends to adopt the culture of the new country. Hence we now have a form of instant Yoga, similar to fast food, although perhaps a little better for you!
In general, Americanized Yoga is misunderstood as being Hatha Yoga, or primarily about postures, and has been glamorized as being for weight loss and looking good. This is fine as the postures are particularly beneficial, but it is a bit like having a tiny slice of delicious pie and thinking you have the whole pie. There is so much more pie to go, as traditional Yoga is a whole way of life that enables us to deepen our understanding of the whole of ourselves.
Rather than learning to perfect extreme postures, we learn how to deal with our mind and emotions, as well as our body, and to develop a powerful connection with our inner selves. Ultimately, this leads to Self-Realization, the discovery of our peaceful and true nature, free from ego identification. As Yoga Master Swami Satchidananda said, Yoga is standing on our feet, not just on our head.
There are other differences between the Eastern and Western approaches. One, in particular, struck us when we were invited to teach at a Yoga conference in Pondicherry, India. In India, it is mostly men who practice Yoga, while in the US we find mainly women practitioners. Deb had to explain this when she was teaching a room full of male Yoga students, who found it very hard to understand. Yet Isaac, the manager at our local gym, told us that many men see Yoga as 'girlish.'
Yoga is a way of raising our conscious out of a negative or self-centered preoccupation. Ed experienced this when he went to India in the late 60's, when the hippie revolution and the Beatles were making going to India the hip thing to do. Once there, it seemed to him that everything was in reverse. Where Yogis see life from the inside-out, American's tend to see life from the outside-out. We also over-identify with the body as who we are. Yet we are so much more than this, and there is great joy in this realization!
What does Yoga mean to you? Do you have a story to share? Do leave us a comment. You can receive notice of our blogs every Thursday by checking Become a Fan at the top.
Ed and Deb Shapiro's new book, BE THE CHANGE, How Meditation Can Transform You And The World, Forewords by the Dalai Lama and Robert Thurman, with contributors such as Marianne Williamson, Michael Beckwith, Jon Kabat-Zinn, Jane Fonda, Gregg Braden, Byron Katie, Ed Begley, Ellen Burstyn, Jack Kornfield, Seane Corn, Dean Ornish, Russell Bishop, Andrew Cohen, Gangaji, Linus Roache and others, will be published November 3rd 2009 by Sterling Ethos. Deb is the author of the award-winning book YOUR BODY SPEAKS YOUR MIND. Ed and Deb are the authors of over 15 books, and lead meditation retreats and workshops. They are bloggers for Intent.com, corporate consultants, and the creators of Chillout daily inspirational text messages on Sprint cell phones. See: www.EdandDebShapiro.com
.
Related