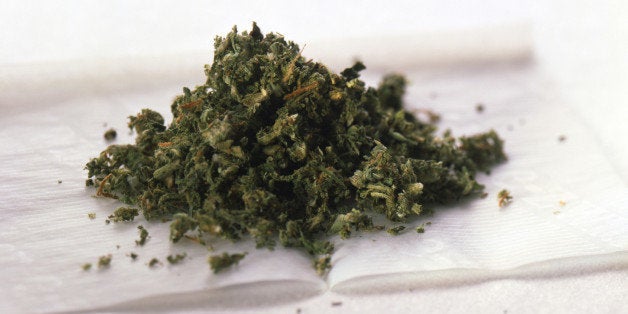 Considering Donald Trump has said he supports medical marijuana, and so have several other top Republicans, it seems strange to me that medical marijuana is not part of the Republican Party's platform this year. That's not to say there weren't efforts to make it part of the platform, but they failed for the worst reasons.
After Maine legislator and delegate Eric Brakey submitted a measure that would add medical marijuana support to the Republican platform, the measure received criticism from people who clearly know little-to-nothing about marijuana.
According to the Huffington Post, some party leaders claimed marijuana causes mental health issues, mass murders smoke marijuana, marijuana caused the opioid epidemic and more absurdities. Some prominent Republicans tried to fight back, but they ultimately failed.
"It's not like we're talking about Cheech and Chong here, folks. We're talking about allowing people with debilitating conditions to ease their suffering," Maryland delegate Ben Marchi said during arguments.
The strangest thing, to me, about the Republican Party's failure to endorse medical marijuana is just that it's so popular. A Harris poll from last year found a whopping 81 percent of Americans support legalizing medical marijuana nationwide. If you can't get behind something that 8 out of 10 people support, it's hard to imagine what you can get behind.
If we want to take this a step further, it's also pretty surprising that legalizing recreational marijuana doesn't seem to have been discussed at all. I can understand why the party might be hesitant to support marijuana legalization, as there's still some concern around recreational use in some circles and support for legalizing nationwide is closer to 60 percent, but it's pretty shocking there's no evidence of the idea being mentioned.
Furthemore, states that have legalized medical marijuana are raking in millions in taxes. You would think a party that is always talking about the debt and the government not having enough money would want to get in on that.
Not to play favorites, but the Democrats have endorsed marijuana in a major way. The Democratic platform includes language supporting a "pathway to legalization" and supporting immediately rescheduling marijuana. You can almost surely thank Bernie Sanders for that, because he made his millennial followers swoon by being the first major candidate to support legalization while Hillary Clinton was arguing that marijuana should be a Schedule 2 drug.
So why haven't the Republicans decided to endorse medical marijuana? Either they really do believe some of these more ridiculous claims about what marijuana does to people and society, or they may have Big Pharma, police unions, private prison companies and other peddlers breathing down their necks. You'd imagine the Democrats have at least some of the same pressures, but apparently they were able to get around them to some degree.
REAL LIFE. REAL NEWS. REAL VOICES.
Help us tell more of the stories that matter from voices that too often remain unheard.