What does it mean to be a Champion?
Most might say a champion refers to winning athletes, but to Marcin Migdal; host of The Uber Experiment, a champion is much more. A champion is anyone that overcomes adversity and achieves personal or inter-personal achievements regardless of awards.
On this weeks episode of Canada's favorite business reality show we meet Angella Goran​. Angella is a charismatic and fast-talking CEO of Sokjok​. She is a former Olympian qualifying athlete and a founding partner of Global Sports Insurance. Angella takes a ride on The Uber experiment Business Reality Show and shares her views and career advice on business, socks and more.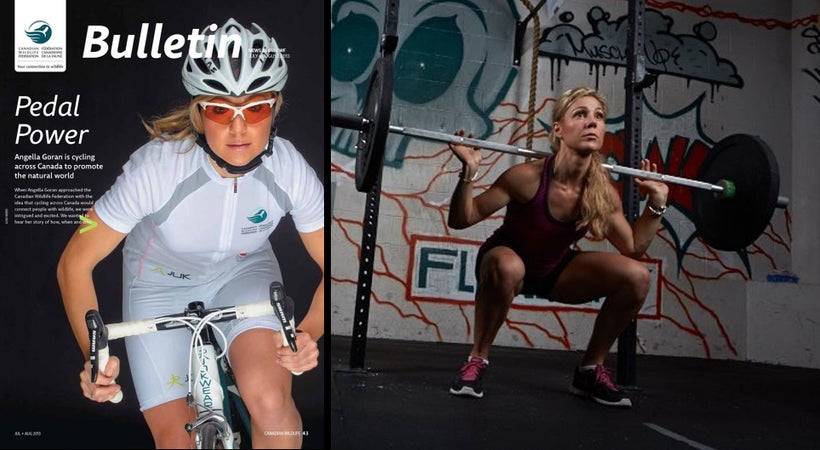 Our inquisitive host Marcin Migdal leaves nothing hidden as he peels the layers of Angella's life and unravels her inspirational journey. Hear Angella elaborate on what does it mean to be an "Elite" athlete in this day and age as she shares her experiences in growing up in Vancouver.
"There are many balls in the field and I'm the dog that wants to chase them all" ~ Angella Goran
It seems Angella's life is fueled by her passion and thirst for learning. Angella was a high school track and field star and scouted for the rowing team in grade 12 which qualified her for the 2003 Canadian Olympic rowing team. In University she registered her first domain www.fitforlife.com without knowing where internet would go years later. After graduation she transitioned into a career at the Canadian Parliament in Ottawa where her 100 hour work week soon took over her life and made her question her life's purpose. Angella longed to find the answer to her 'Why'.
''What makes a person great are the setbacks, it's those who rise to their feet after major setbacks.'' ~ Angella Goran
Soon after discovering her 'Why', Angella left her high class life on the 'Hill' and was determined to live a fulfilling life of sports, advocacy and entrepreneurship. Vouching she would work ten times harder to never go back to the grind of the 9 to 5 office workplace, Angella teamed up with Canadian Wildlife Federation (CWF) for an initiative called BikeforWildlife.ca. The journey took her through the beautiful Canada as she cycled 7400 kilometers for the Canadian Wildlife Federation and became the darling of the media and the cycling world snagging sponsors left and right.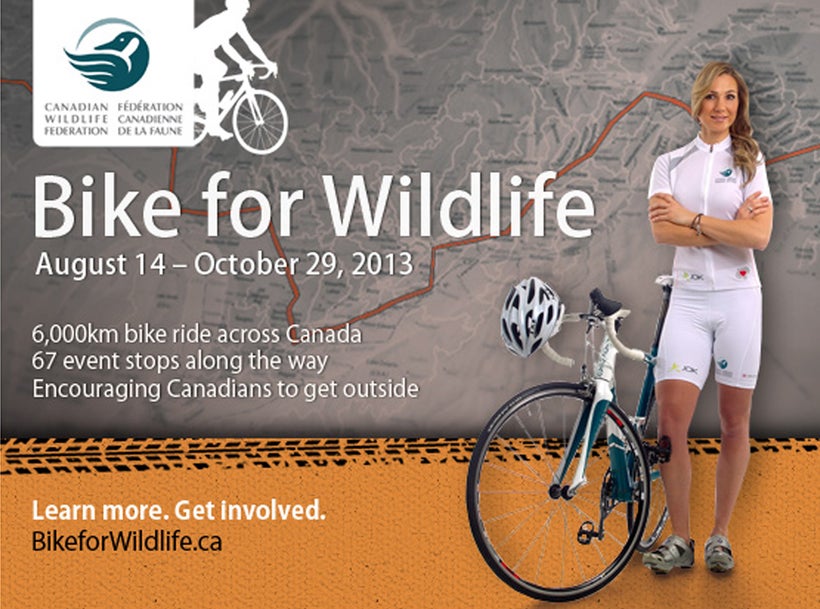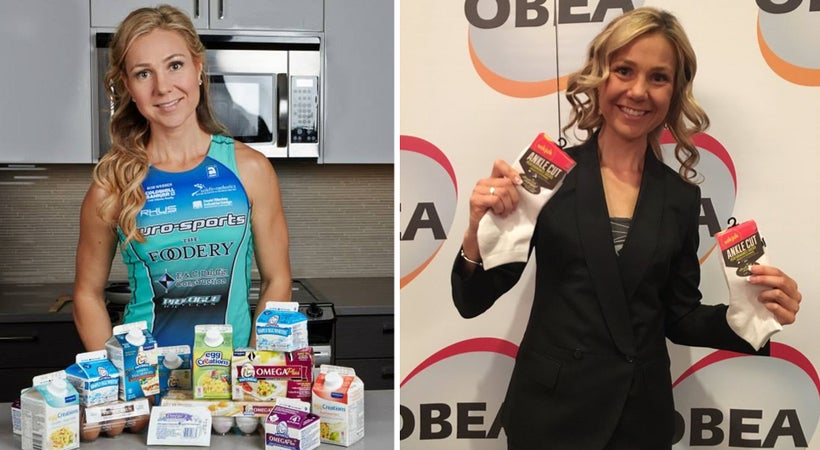 ''We all face daily adversity, without it we cannot grow''~ Angella Goran
Angella, like any elite athlete will tell you that effort, belief and sacrifice are three huge parts of an athlete's life. If you've been paying attention and watching Uber Experiment episodes this is a message shared by top achievers and successful people from many walks of life.
As the ride continued Marcin dove into the pool of business. Hear how SokJok.com came to be and how the experience and connections Angella made made propelled her latest venture, Global Sports Insurance to be the potential money maker it's bound to be. Global Sports Insurance is to athletes what CAA Auto Insurance is to car owners and we believe this will change the lives of athletes and their wallets around the world.
What does the future hold for this womenpreneur?
Angella will be competing in the one hour Canadian velodrome and starting her own charity called ''Championing A Champion'', which is a mentoring program that specializes with athletics, art and having good health from mentors. Angella and SokJok partnered with Goodlife Fitness and Goodlife Kids Foundation to continue her mission in providing sports education to the youth.

As always Marcin managed to carve out an opportunity in the interview and both agreed that a kids entrepreneurship camp would be a great initiative to sink their teeth into.
''Life is filled with ups and downs. Failure happens to everyone. It's finding meaning in the struggle that counts." ~ Marcin Migdal
Nearing the end of the ride, Marcin and Angella both shared their best advice and uplifting messages to the youth and entrepreneurs alike. There's so much knowledge and wisdom in the extended episode and we're excited to have been a part of Angella Goran's journey. Watch all the extended episodes of The Uber Experiment to be inspired, motivated and learn exactly what steps you must take to take your life and passion to the next level.
We hope you enjoyed another thrilling ride on The Uber Experiment with your favorite Toronto driver Marcin Migdal at the helm. Uber Experiment is about Extraorindary Stories with Extraordinary People.
About The Uber Experiment
Join the Fun: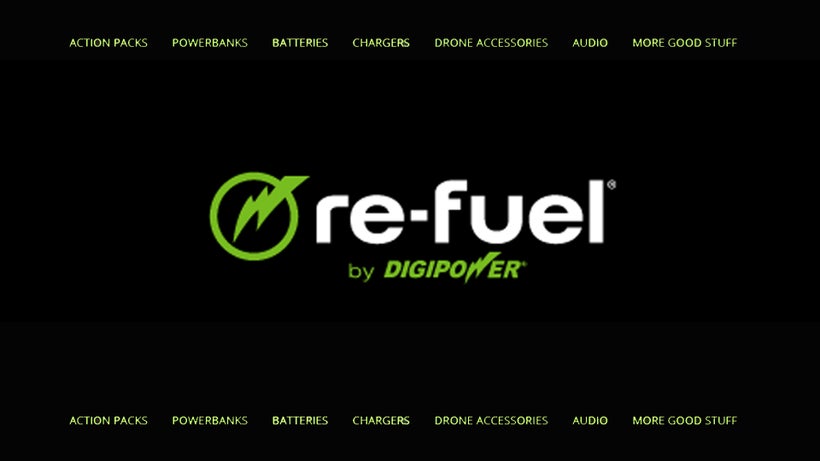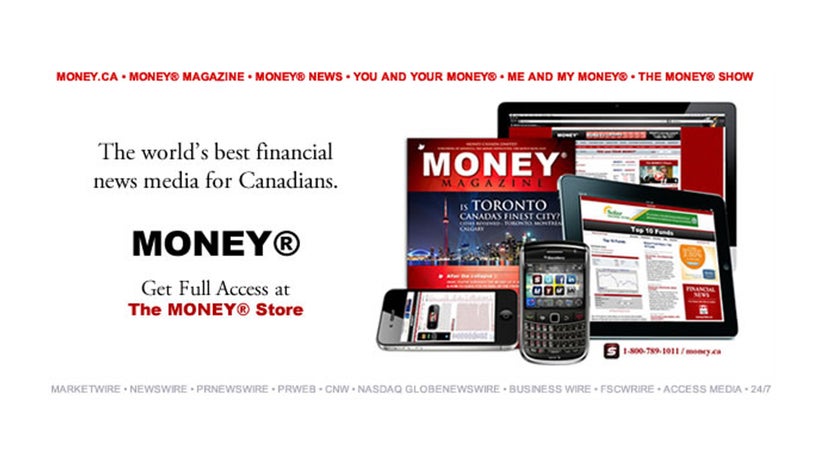 REAL LIFE. REAL NEWS. REAL VOICES.
Help us tell more of the stories that matter from voices that too often remain unheard.
This post was published on the now-closed HuffPost Contributor platform. Contributors control their own work and posted freely to our site. If you need to flag this entry as abusive,
send us an email
.