The European Union is facing an identity crisis.
Germany, Austria, Slovakia and the Netherlands have all announced that they will reinstate temporary border controls -- breaking from a core tenet of EU policy to keep borders open. These decisions will also create major repercussions for the hundreds of thousands of refugees who continue to seek new lives across central and western Europe.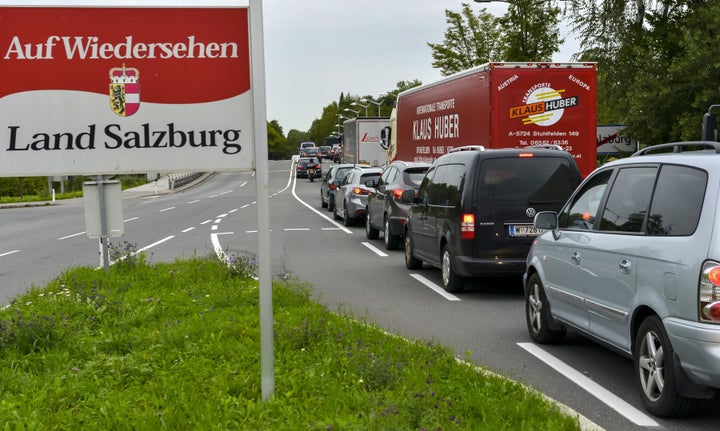 "If Germany carries out border controls, Austria must put strengthened border controls in place," Austria's Chancellor Werner Faymann said Monday. Several hundred people spent the night at Salzburg's train station. Slovakian officials also put in place temporary border controls along the country's frontiers with Hungary and Austria. Hundreds of police were dispatched Monday to patrol the border. Later Monday, Dutch authorities followed suit and announced they would increase the number of border controls.
The decision marks a temporary break from two decades of open travel under the Schengen Agreement, which abolished all passport control between 22 EU member states and a handful of non-member states.
Germany's announcement exhibits a shocking turnaround; the country just recently emerged as a leader in providing asylum to refugees from war-torn regions in the Middle East. While the country expects at least 800,000 refugees this year -- by far the most in the EU -- and says it has taken in 50,000 in the past week alone, German authorities said the nation has now become so overwhelmed by newcomers that it can no longer provide sufficient accommodation at this pace.
These moves coincide with the decision to redistribute 160,000 refugees across Europe, which was made during Monday's meeting of EU interior ministers in Brussels. Stricter border controls will amp up pressure on EU nations that refuse to take in higher numbers of refugees, notably Britain, Poland and Slovakia, while sending out a signal that countries like Germany are not willing to become the sole owner of the refugee crisis. "In the past few days we have experienced how, despite our best efforts, our abilities have reached their limits," said Deputy German Chancellor Sigmar Gabriel.
Conservative politicians have long advocated for stricter borders. "We need better controls in general, because we have determined that in recent days, many of those on the move are really not refugees," Joachim Herrmann, the Bavarian interior minister, told a local television station.
Natalia Banulescu-Bogdan of the Migration Policy Institute pointed out that temporary interior border controls aren't new, but "what makes the current situation different is the potential for a domino effect."
"Schengen -- a cornerstone of the European project -- can only remain intact if each member has confidence that: (a) external borders are completely secure; and (b) flows of asylum seekers are being managed in an orderly way," she said. "Right now, this is not the case."
Banulescu-Bogdan fears an erosion of trust in the EU system. "Against the backdrop of today's refugee crisis, the consequences could be dire: the proposed relocation of 160,000 refugees depends entirely on a shared sense of responsibility," she explained. And if EU member states continue to institute temporary measures, other states may begin to view this behavior as status quo, which is "tantamount to a fatal weakening of Schenghen."
The move is also likely to cause chaos across Central Europe, as tens of thousands of refugees face an uncertain fate.
"We came all this way because we want to live in Germany, and were so happy when we reached Austria, because in Hungary we were treated so badly," Kamal, an Iraqi man who declined to give his last name, told The Washington Post. "And now we have the message that the trains have been stopped."
Thousands may be in limbo in Hungary as well. In a bid to expel refugees, the country had ceased to register the thousands of people reaching its borders, opting instead to put them on trains directly into Austria, said the UN. It's unclear where people will go if they cannot remain in Hungary but cannot enter into Austria either.
"With the volume we are seeing -- and the desperation of would-be refugees to reach Europe -- one country's border closures will simply result in more pressure on another country," said Banulescu-Bogdan. "Therefore the potential for a domino effect looms larger."
CORRECTION: A previous version of this article misstated that 26 EU member nations participate in the Schengen Agreement. Only 22 EU members participate, along with several non-members.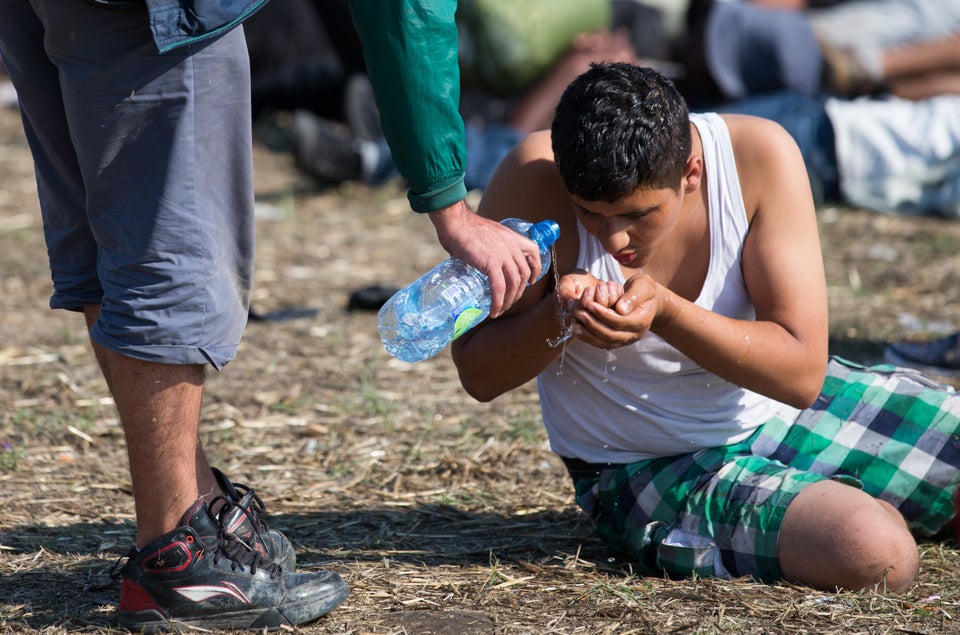 Migrants And Refugees At Hungary's Border
Popular in the Community