It was supposed to be a three-week road trip down the Texas Gulf Coast, but it ended up getting shortened into a long weekend in rainy Galveston.
But you won't hear us complaining. We like wet.
As in, gray skies and a shower here and there. Florida wet is fine with us too; those afternoon thunderstorms so predictable you can set your watch to them.
But not the relentless, almost-horizontal sheets of water that hammered us from the ocean, accompanied by gale-force winds. We hadn't seen anything like it since a hurricane almost swept our car off the road in upstate New York a few years ago.
We were stranded. And we were unhappy. It was the last day of summer, and the first leg of our trip to see friends in Dallas had been canceled and the latter part of the road trip to Corpus Christi had also been called off. After Galveston Island, we were heading home.
So how did we turn this one around? By embracing the moisture, that's how. We stayed indoors at our hotel, taking advantage of the amenities, spending time together, and appreciating the stormy weather for what it brought to Galveston. You'd be surprised.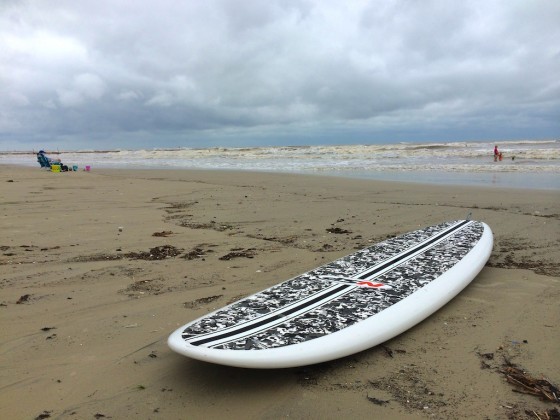 When horrible weather hits you realize how important your accommodations become. After all, a heavy downpour probably means you'll be spending some quality time in your digs. Is your family of five sandwiched into one room? That's probably gonna hurt. Or, are you staying at a property with kids' entertainment? Maybe all is not lost.
We were staying at the Holiday Inn Resort, which is part of the San Luis Resort Spa and Convention Center, so there were some indoor activities that didn't include jumping across the room from bed to bed or watching TV all afternoon. Inside the complex, there's a minigolf course and a Rainforest Cafe. Fortunately for us, we also had adjoining rooms at the Holiday Inn Resort, so we could sit near the window and watch the rain come down without also being on top of each other.
Our family has been on the road almost nonstop for the last two years, but we rarely get to take a breather. This was a great opportunity to put down the laptop, the camera, turn off the TV and talk to each other. As a bonus, I learned that I now have three children.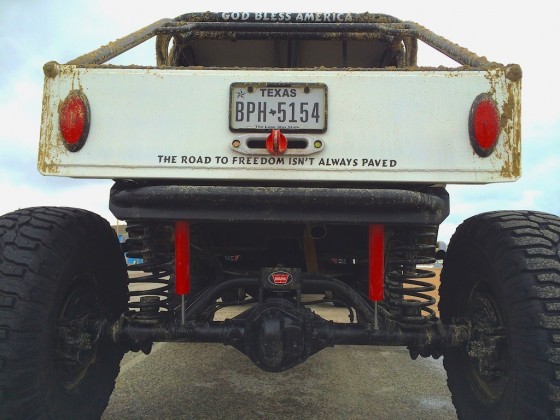 Look what the tide brought in
Inclement weather brings out the adventurous Texans, from the jeeps they take for a joyride in the sand to the surfers who catch the mud-brown waves churned up by the storm. Red flags that warned swimmers to stay out of the water were flapping all day, but that only seemed to attract the surfers. Even though swells were no bigger than a quiet day on Waikiki beach, they seemed grateful for having something to stand on.
To tell you the truth, we met a surprising number of families at the beach despite the wind and rain. Many could be seen picking shells from the sands and standing knee deep in the tumble of the waves. A brave few joined the surfers using boogie boards much closer to the shore.
We took advantage of the short breaks in the weather to venture out and admire the memorials that adorn Seawall Boulevard. It was nice to be able to stretch our legs and be loud even if just for a little while.
We're happy our weekend in Galveston got rained out. Really, we are. It forced us to get creative. Instead of relying on the destination to entertain us, we had to make our own fun. And we did.
Still, I hope the next time we're here, the rain will let up for a few minutes. That roller coaster on the pier looks like a scream!