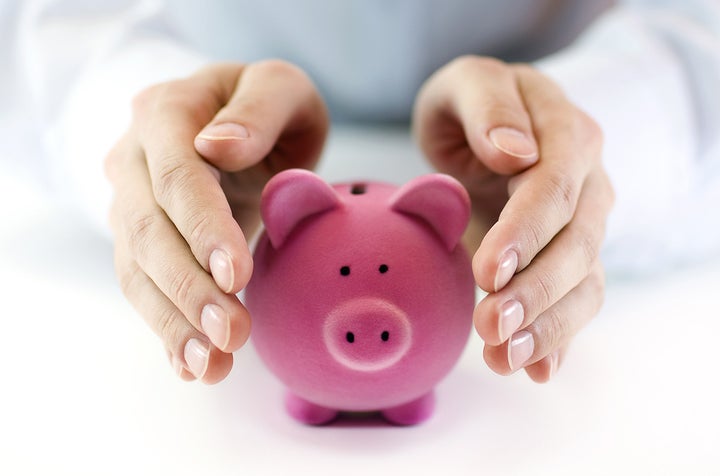 Terrorism, stock market instability, and groupthink can derail your future. You must protect yourself. Here's how.
By Angie Koch, CEO of U.S. Money Reserve
When you've worked your entire life to create financial security for your family and yourself, you don't want it disappearing in the blink of an eye. Terrorist attacks, stock market crashes, or even simple group psychology could completely upend your financial future and put you and your family at financial risk. Life itself can throw you a number of unexpected surprises that could put your family and wealth at risk—so why not put protective measures in place to ensure that nothing derails your financial future?
Back in April of this year, the International Monetary Fund, or IMF, released a study that shows an increase in financial instability in world markets since October 2015. The researchers note the following:
"…the outlook has deteriorated in advanced economies because of heightened uncertainty and setbacks to growth and confidence, while declines in oil and commodity prices and slower growth have kept risks elevated in emerging markets. These developments have tightened financial conditions, reduced risk appetite, raised credit risks, and stymied balance sheet repair."
This means the organization that exists to help stave off another Great Depression thinks the world economy is headed for a downturn.
The outlook from the World Economic Forum isn't much better. A report released in January listed the top 10 threats to world stability. Those 10 financial traumas included unemployment and underemployment, illicit trade, energy price shock, and asset bubbles
Back in July the U.K. voted to remove itself from the EU in an event that is commonly referred to as Brexit. As CNNMoney points out, it's been two months since the vote, and Britain still has no plan for how it will leave the EU without turning the economy upside down. The impact of Brexit could be wide spread and vast, with major companies pulling out of the country and major trade breaking down across the EU, all because Britain has voted to leave the organization.
Employment and Unemployment
Next let's look at recent U.S. job numbers. In August the U.S. economy added only 151,000 new jobs. Many economists believe this shows the economy is coming close to reaching full employment. Additionally, the monthly jobs report for August shows a slowdown in manufacturing, mining, and construction, all of which are traditionally well-paying jobs. This is partly because of an overall slowdown in the global economy and a strong U.S. dollar. The August job report is rather crucial as well because the Fed has said it will use this report to set interest rates going forward.
Many economists believe the Fed is hinting at raising interest rates. These possible hikes have bond traders worried. A story over at Bloomberg notes that after a summer of easy profit, traders are concerned about upcoming Fed meetings, central bank meetings in Europe and Japan, and of course, the U.S. presidential election, all putting a crimp on bonds.
An election year always yields economic instability across the board. Regardless of which side of the political fence you fall on, the question of who will head up the largest economy in the world is a volatile one that will affect the way the economy behaves down the road. Everything from changing economic and trade policies to potential conflicts with other countries prompted by the next new political head of state could threaten to turn the economy into chaos.
All of these factors add up to one thing – POTENTIAL ECONOMIC RISK. As an individual, you must be diligent, understand your risks and protect yourself and your family from potential turmoil. Essentially anyone with assets is at risk of being negatively affected by any and all of these factors.
First, you need to make smart investments in the market. You need to balance your financial portfolio with a well-rounded portfolio of stocks, bonds, real estate, and precious metals to ensure you get the best long-term return for you money. By making smart investments, you can make your future financial state much more stable while mitigating risk.
It's also crucial to have an emergency fund which equates thoroughly six months' worth of living expenses. This emergency measure will help ensure that you don't have to tap any of your investments or retirement funds if something goes south.
As your income and wealth climb, you should also look into less conventional investments. Assets like fine art, real estate, rare coins, gold, and usable precious metals to protect your income from economic fluctuations and uncertainty. Assets such as gold and gold and silver coins have long been referred to as "safe haven assets" because they maintain value even when paper currency might be in decline. You can even put physical gold and other precious metals into your IRA. In fact, our company, US Money Reserve offers members the ability to purchase and hold gold and other precious metals in their IRA. For more information check it out here or call 844-307-1589.
As with any major financial moves, you need to check with a certified financial planner or your trusted financial advisor to ensure that these kinds of investments are right for you and your specific situation. Never make big financial moves without consulting the right experts first.
Next, you should be insured. Regularly review your umbrella, health, homeowner, and auto insurance policies to ensure that you have adequate coverage for you and your loved ones. Consider getting life insurance to protect the people who rely on your income the most. . Also, depending on your life stage and situation, it might make sense to look into mortgage protection insurance. If you get sick or injured and can't work or earn money to pay your monthly bills, this insurance would kick in to ensure your family home is protected. This makes sense only if you have a mortgage on your house, as you pay off your mortgage, you won't need this type of insurance.
Be sure you have a solid nest egg as your retirement fund is a crucial source of future income. Based on your age, experts recommend you have investments in a variety of financial instruments, including mutual funds, ETFs, and index funds. Also based on your age, the amount of money you have in each should change, and you should ensure you have a once-yearly checkup on your retirement fund to ensure that you have the right mix.
You also need to ensure that you have a plan for the worst, this means getting a will in order and starting the process of estate planning. You should ensure that you have beneficiaries for your accounts and that if something should happen to you personally, your funds will be distributed as you want.
Economic volatility around the world, potential wars, and even the presidential election could derail what you have worked so hard to create for you and your family. These factors make it absolutely imperative that you protect the wealth you've worked so hard for. By following some of the tips above, you can ensure a safe and secure future for you and your loved ones.
Angela "Angie" Koch is CEO of U.S. Money Reserve, one the largest private distributors of U.S. government issued gold, silver and platinum coins. Angie oversees every aspect of operation, while setting culture and pace for the entire organization. With a proven background in business planning, strategy, mergers, acquisitions, and operations, Angie has an in-depth understanding of how to run a successful business and is credited with creating the analytic and KPI structure at U.S. Money Reserve. Believing strongly that the people make the business, Angie has positioned U.S. Money Reserve to be a trusted precious metal leader that always puts their customers and employees first.
Popular in the Community