This is my interview with Addy Crezee: CEO, BlockShow
Even though ICO's first appeared in 2013, ICO's are now getting steam with investors getting in on token sales as well as traditional seed and Series A funding for ICO's. Token sale frequency and dollars raised through ICO's are bringing back cryptocurrencies to the limelight.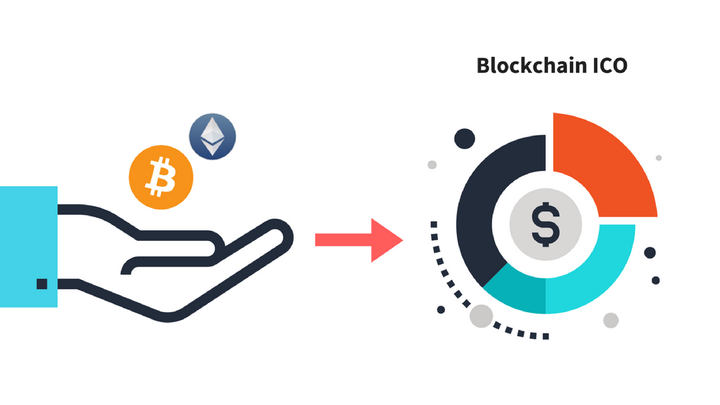 The importance of ICOs have been discussed in many platforms and summits. Thus without a doubt ICOs will also be a large theme of the annual international Blockchain event BlockShow Asia powered by Cointelegraph in Singapore this year, so the topic of regulation will definitely come up, be reflected and elaborated on by experts in the Blockchain world.
Even amongst all the current discussion, ICOs are still leaving many wondering how financial, government and bank regulators will respond. The question remains do we need ICO regulation and should there be a consensus around that regulation?
Currently, there is a lack of clarity and uniformity on the issue of ICO regulation. Countries are divided on their stance. Banks, governments and regulators seem to all be taking different stances on action toward ICO's and regulation of the Blockchain system in general.
The banking sector is definitely sending mixed messages on the matter. Financial services and banks seem to not be fans or welcoming of cryptocurrencies or open public Blockchains but appear to advocate the use of underlying aspects of the Blockchain technology.
While of course regulators want to attempt to regulate cryptocurrencies. The US, in particular, stands out against the trend, as they want to regulate. ICO and cryptocurrency use should be encouraged so long as it is done without breaking the law.
At the beginning of August, the SEC has officially announced that they will be looking into regulation of cryptocurrency ICO's. The SEC has taken this step because they are concerned that the nature of ICO's is likely to lead to money laundering, which should be enforced by regulations to prevent such abuses. The main issue that is posing challenges to regulators, however, is the kind of system in which Blockchain companies are operating. Essentially the decentralized nature of the coins means that no single entity is responsible for issuing coins meaning that regulators will only be able to go after third party service providers.
The reactions to SEC regulation are split. Many in the community have optimistic views as they feel more attention should be given to ICO, while others have a disdain for the concept as it contradicts the very idea of decentralization in itself. The SEC regulation could decrease price leaps but at the same time scare off a lot of profiteers.
SEC's involvement may also lead to the number of startups involved going down as not all companies will be able to comply with SEC rules. SEC regulation can be a killer for innovation with many projects never even seeing the light of day.
Autonomous NEXT, a fintech analyst and research firm, has published a report on the state of Blockchain ICO's. The report takes a look at regulatory and operational challenges ICOs create. The report focused on six countries namely China, Russia, Singapore, the UK and the US. The report pinpointed the mixed stance on ICO regulation and state of ICOs generally.
The report called out the UK and the US as having a high activity of ICOs, yet strongly lacking legal clarity. The UK and Singapore have a regulatory sandbox to test out new financial projects. The US has been termed an "alphabet soup of regulators" making issuing tokens more complicating. Adding further confusion, all 50 States can have their own regulation regarding ICO's. This leniency in many states makes it impossible for unified regulation to exist.
Russia has not been accepting of cryptocurrencies or ICOs lately making contradictory stances in regard to cryptocurrency acceptance. Russian authorities are seemingly leaning to categorize crypto-tokens as legal financial instruments or derivatives in the near future.
China has the heaviest hand in their approach to control ICOs and has yet to have any country join such a strong ban. Even Hong Kong is leaning toward following a similar approach to the SEC.
Currently in China, many are frightened about ICO regulation. Everyone is eagerly waiting on the third part of the report from government officials on the matter. Despite this worry, business keeps on going as usual with companies saying they cannot stop now that the trend has begun. Even with the bans on the technology the market should keep going. Although the marketing has been paused everyone is waiting to see what happens next.
Jack Yang, Co-founder Director VP, General Manager of Shanghai Branch at Bubi Network Technology Co. Ltd., explains to BlockShow Asia team at the third Global Blockchain Summit in Shanghai that the Chinese government has been very supportive of Blockchain in terms of the technology. The Central Banks and several other major banks in China have been researching this area and discussing the future of the area with some small, medium and also privately owned companies, like Bubi.
"As to the regulations, currently all of the regulations related to Blockchain, are not related to the technology", Yang continues. "This part is not limited by the government. The government has been supervising ICOs and also some other illegal criminal offences. They have been working towards the anti-criminal acts, however there is no limitation on the development of the technology."
There is further information going around that China may want to collaborate with other governments to guard the world's crypto trading and heavily regulate it. This is to ensure that cryptocurrencies would not affect regular currencies. Such an action is ideal for the SEC and other governmental institutions standing for regulation.
Eric Gu, the founder of ViewFin, the team behind MetaVerse Blockchain in China, says to BlockShow Asia team that nobody can actually predict how future regulations will look like, and thus, a lot of companies want to move abroad but their customer base is in China.
"Let's say I have a project in China and I moved to Switzerland, the market is in China and how do I explain the market and demands to the investors in Switzerland?" asks Gu, "It will be difficult, and it is not practical."
According to Gu, in China there are a lot of Blockchain startups, as many as in the Silicon Valley because the banks were not involved - they lost three years. When the PBOC suddenly realized that the Blockchain was a huge thing, they ordered the banks to study Blockchain and found out that the best talents of the Blockchain industry are not in the banking sphere.
"Now, these new regulations have arrived and we will probably lose three more years", notes Gu. "In three years from now people in China will look back and say 'We had Metaverse at a leading level but now we don't'. They will have to use Ethereum because there will be no other choice".
Since the biggest ICO market is in China, the regulations will affect all Asian markets, believes Kim Eik Hwan, CEO of South Korean exchange Coinnest. In an interview to the Cointelegraph he reveals that South Korea has announced similar regulations too, but their character is very different from that of China's.
"Chinese ICO ban has been extended to the ban of all exchanges, while Korea's regulations are more like safety advice", clarifies Hwan. "China's exchange regulations were initiated to remove fraud, they are not Bitcoin regulations - it is rather an attempt to get rid of improper ICOs through the ban of exchanges."
The Israeli government also recently joined the ICO scrutiny bandwagon. They announced, through Israeli Securities Authority panel they will scrutinize ICOs and will potentially regulate them. Prof. Shmuel Hauser, the Securities Authority head, has announced the formation of a committee to evaluate whether ICOs fall within the definition of a security and are subject to Israeli securities law.
Meanwhile in Canada, financial regulators are giving ICO activities a break. Quebec's Autorite des Marches Financiers (AMF), intends to give the Blockchain use case a chance, if not altogether encourage it. The AMF decided that the token sales conducted by the enterprise investment startup Impak Finance, is a security, effectively accepting it into its regulatory sandbox.
Additionally, since there is no current regulation it will be challenging to identify illegality of ICO's, as there is no regulation, there is not much room for authorities to make ICO's abide by any particular law. It seems easier to manage ICO regulation if each country made their own laws and regulations of ICOs tailored to the concerns and need of their country respectively.
If the ICO structure of organization becomes clearer, it will alleviate concerns particularly of the SEC and other organizations. Investors also need to know where the money will be used exactly.
This could work if the white paper or roadmap were written clearly, specifying whether the projects Blockchain is open or public, if the code has been published, whether or not an independent audit occurred, and if the ICO token was listed on a cryptocurrency exchange. A well-structured white paper or a quality roadmap of the ICO could be better than regulation, but this again may not provide any clear guarantee or promise.
Even though regulation could prevent illegal activities of ICO's, it will also eliminate the essence of ICO's for profit making. It is important to take into account that if regulation does occur it will make ICO's less appealing to investors. Finally, consensus on regulation worldwide seems to be unattainable at the moment as some countries are divided in how to treat ICO's and cryptocurrencies. BlockShow Asia is the medium to stay up to date and get more questions to ICO regulation answered. However, only time will tell if and how regulations of ICO's will develop.
Related
Popular in the Community