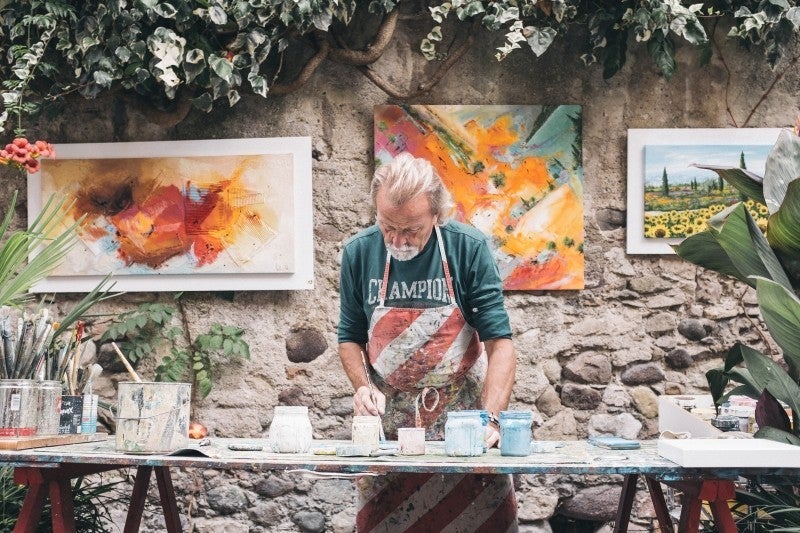 I recently went to an event hosted by my business coach called, Be The Change. It was all about starting a business or growing the one you already run. I was surprised and very happy to see nearly half of the attendants were older than my parents.
I hate it when people say they're too old to do something - go back to school, change a career, etc. It's an excuse with no merit.
Charles Ranlett Flint launched IBM when he was 61 years old. It wasn't even known as IBM until he was 74! Home Depot was co-founded by Bernie Marcus when was 50 years old. Bill Peter started E*Trade at 54. The founders of McDonald's, Coca Cola, and Kentucky Fried Chicken were all over 50 when they established their businesses.
In Orlando, 65-year-old retired physicist and engineer Charmaine Gilbreath has her eyes set in a new career goal as a 3-D animator. When many of her peers are enjoying their golden years playing golf or hanging out at the beach, she's back in school and plotting her next move as an aspiring entrepreneur.
"I hope to launch my own business," Charmaine said. "One that combines my engineering skills with animation. The applications for that are many and there's great demand in the marketplace."
"I just love to learn and love a good challenge" she said. "I suppose I could be stretched out in a lawn chair, taking it easy. But I don't do good just watching life passing me by."
I'm a firm believer it's never too late to start a new career. I went to school for journalism with hopes of eventually making it back to Columbus, Ohio to work as a TV reporter and anchor. I never made it to Columbus, but I did make it to a bigger market. After a few years there, I left the business and started a new career. Then, I started my own business.
Things change.
Regardless of your circumstances - family, heath, location, etc., when things change, your thoughts toward a new career may change as well.
You change.
When I started in TV, I didn't realize how heartless, cutthroat, and demanding the industry could be. After having a couple of kids, I needed a change because I needed a flexible schedule. My goals were different and what I wanted didn't align with what my current career offered.
Opportunities change.
Today, anyone can be an entrepreneur and do whatever they want to do, if they put in the work. It's not easy. If you can do anything else, you should probably do it, but with the access to everything we have coupled with technology at our fingertips, the opportunities are endless.
"We all have unfulfilled dreams and aspirations," Charmaine says. "I fell in love with animation since I first saw Princess Leah's hologram decades ago. I have a chance to fulfill that dream now. I see no reason to put anything on hold because I am over 60 and retired."
Calling all HuffPost superfans!
Sign up for membership to become a founding member and help shape HuffPost's next chapter
This post was published on the now-closed HuffPost Contributor platform. Contributors control their own work and posted freely to our site. If you need to flag this entry as abusive,
send us an email
.