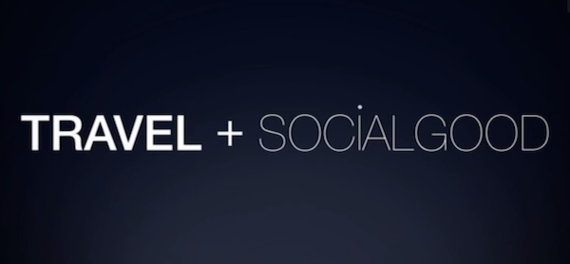 Tourism is one of the world's fastest growing industries. According to the United Nations World Tourism Organization, the number of tourists venturing to different countries in a single year hit more than one billion in 2012. While this is a positive progression for global and cultural connectivity and helps financially fuel some local communities, it has harsh consequences on the environment.
Scientists predict that through air travel alone half the annual destruction of the ozone layer will take place by 2015. As for hotels, it's been estimated that 75 percent of their environment impact leads to excessive consumption of energy and water and exorbitant waste. Hotels collectively contribute to 60 million tons of CO2 emissions a year. According to EcoTraveller, 6,000 gallons of water gallons are used by an average 150-room per month (about 200 gallons per day). The average family in Africa uses five gallons of water a day.
Of course, there are initiatives out there led by industry members and brands to combat the problem. In July, JetBlue teamed up with the Surfrider Foundation to support beach cleanups and conservation. The Hotel Carbon Measurement Initiative, organized by the International Tourism Partnership and the World Travel and Tourism Council has brought 20 hotels together to measure their carbon emissions. The organization, Sustainable Travel International, works with communities, businesses, and governments to harness travel and tourism as a vessel for positive impact. And theses are just a few of the existing efforts in ecotourism and sustainable travel.
While the aforementioned programs are commendable for all intents and purposes, they're not targeting the root of the problem, which is the mission of Gilad Goren, founder and executive director of the upcoming Travel+Social Good Summit. On October 24th, the event is bringing together leaders in travel, tech, and social innovation to brainstorm solutions. With a plethora of activists and social entrepreneurs roaming the world as engaged global citizens, the travel industry as a vehicle for social change seems like a no brainer.
Why technology and travel and why now?
"The impact produced by the travel industry, whether positive or negative, is often approached as an afterthought if at all," says Goren. "Tech has been an incredibly disruptive force in different facets of the travel industry, from AirBNB in the hospitality world, to Uber and its competitors in transportation, and beyond. Yet innovation with 'social' baked in as a mission is yet to make a splash."
Goren explains that Travel+SocialGood was launched specifically to provide the stage for this and cultivate a nurturing community for those dedicated to generating social good through the tools the travel industry provides. The solutions developed at the summit will be combined with research conducted by the MIT press publication Ideashift, and then put into a collaborative white paper, which Goren says will provide the community with a roadmap for the future of the industry.
While there is a lot of work to be done at the intersection of travel, technology, and social good, some great strides have been made.
"The industry is indeed moving forward," says Gilad Goren, founder and executive director of the Travel+Social Good conference. "A great example of travel industry players in action is Sabre, a travel tech solutions company, which takes a 360 degree approach to the question of sustainability and impact. They are working on optimizing their supply chain and facilities for minimum carbon foot-print. They also empower their employees to volunteer and give, as well as highlight partners on their database that are certified green, and empower a range of organizations focused on different development and rights issues through financial and knowledge contributions."
Socially responsible travel is also the focus of a few mobile tools featured in The Toolbox. The Green Passport app introducers travelers to activities they can practice to be more environmentally and socially respectful to the communities they visit. Designed for businesses, the CarbonTrack app gives users a rough idea of how many CO2 emissions are caused by their travel electrical usage. The tool airTEXT alerts people in London about air pollution levels in the city.
We have the knowledge. We're building the tools. Now it's time for a collaborative solution. To learn more about the Travel+SocialGood Summit, check out the site here.
This post was originally published on The Toolbox, a platform promoting digital tools aiding social change.
Related