The business world has been abuzz with succession speculation at JPMorgan Chase following the jaw-dropping announcement that its leader, Jamie Dimon, has throat cancer.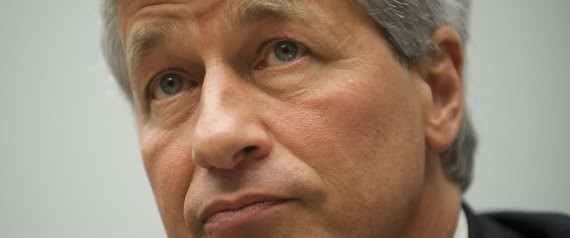 Fortunately, in Mr. Dimon's own words, it appears the cancer has been caught in time with the future prognosis being "excellent" -- both for Mr. Dimon and succession at JPMorgan Chase. Unfortunately, the same cannot be said for the state of succession at most closely held businesses. If succession was a disease, it would be moved to the top of the critical list. The situation is that bad.

The harsh reality is that the business landscape is littered with leaders and owners who chose -- yes, chose -- to imperil their legacy and family's security. In fact, the 2013 American Bar Association Morton Harris White Paper (Harris) documents that not having a written business succession plan is tantamount to or, at the very least, an underlying cause of business failure. Specifically, Harris points to studies showing that 97 percent of businesses that failed following the owner's death did not have a succession plan, and that only 38 percent of business owners have a written succession plan. What becomes abundantly clear is that most owners would rather not deal with succession and thereby acknowledge their own mortality. Some seek refuge in denial and inertia. Others convince themselves that they have plenty of time. Regardless of the circumstances, this is the moment to take action.
Set out below are four tips on how we at C-Suite Advantage, high-stakes advisors to leading CEOs and business owners, use succession and exit strategy to help unburden leaders to become models of transformational change.
No sugar-coating
Before diving right in, the business owner needs to be made aware of the ticking time bombs that lie ahead:
• There will be many more business sellers than buyers in the coming years
• Most businesses rarely survive to the next generation
• Many business owners have as much as 90 percent of their net worth tied up in their business
• 70 percent of business owners have no succession or exit plan
When considered together, the magnitude of the problem (opportunity) becomes abundantly clear, making succession planning the number one threat to closely held businesses. The ramifications to business owners, stakeholders and the economy as a whole are enormous. According to the Small Business Administration, family owned and closely held businesses comprise over 90 percent of all U.S. business enterprises and are responsible for more than 60 percent of U.S. employment.
Open Up
Many businesses today lack the requisite clarity and focus to identify the proper path to succession. This not only negates their ability to create value and long-term financial security but also becomes toxic when mixed with succession and exit planning. To family members and advisors alike, this can be an endless source of frustration.
Seek an outside assessment
Developing a proactive approach to succession is critical. An outside assessment is the first and most important element of the blueprint for success, which puts the owner, the organization and the family in the fast lane. An assessment sends the clear system-wide message that the boss is serious and committed -- meaning it is time for everyone to get onboard. Furthermore, an assessment sets the table for estate planners, wealth managers and other experts who can "take it from here"-- ultimately producing the highest return and best results.
"Buyerize" the Business
Business owners need to make themselves and the organization ready for an orderly transition. This is best accomplished by:
• Changing the mindset and priorities
• Getting the "house" in order
• Unlocking hidden and misplaced value
• Providing information and access
• Offering the promise of a better future
Succession is what can ultimately drive or stall the business owner. Once this subject reaches the boss's radar then life as s/he knows it forever changes. For some, the status quo becomes entrenched, while others facing the same circumstances thrive by embracing new paradigms. Ironically, each fully understands the stakes but differs in their willingness to be moved out of their comfort zone in order to accomplish the desired outcome.
Like Mr. Dimon's throat cancer, succession and exit planning require immediate expert attention and must not to be left to chance. Whether fair or not, many fates are directly tied to the outcome of these weighty, complex issues. Invariably one either embraces the challenge ahead or goes in the other direction. Those that fail to proactively plan threaten their own and others' financial security. They also leave a wide open playing field to those that heed this warning and take the steps necessary to capitalize on the opportunities ahead. The winners will be the ones most determined to leave the party while still having fun. We wish Mr. Dimon a speedy recovery to good health. We know that he will provide philanthropic dollars to help others with the same illness and increase awareness. We also think other companies will now take a good hard look at their succession plans.
Calling all HuffPost superfans!
Sign up for membership to become a founding member and help shape HuffPost's next chapter