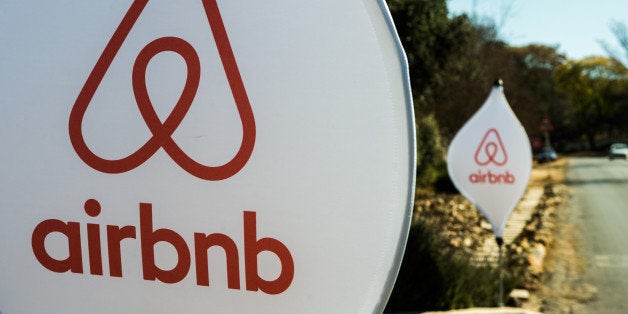 Last week, Jersey City proposed legislation that would make us the first city in the Tri-State area to officially allow the popular home-sharing platform Airbnb.

Over the last decade, the sharing economy has upended whole industries, from hotels to taxicabs, and big data has changed the way we think about everything from presidential elections to baseball, coining the phrase "Moneyball" and making Nate Silver a household name.

But while the world is adapting to this change, and even embracing it, government is often accused of being late to the table (or tablet) when it comes to new technology and new ways of doing things. Government has the reputation - and it's often fair - of being a bit of a Luddite. Maybe it's that our leaders are too vested in the status quo. Maybe it's because some fear change and the disruption to our economy and our workforce.
This isn't a new thing. In the early 20th century, horse-and-buggy advocates - they actually existed - tried to deter people from driving cars. They passed a law in Pennsylvania demanding that "any motorist who sights a team of horses coming toward him must pull well off the road...If the horses appear skittish, the motorist must take his car apart, piece by piece, and hide it under the nearest bushes."
This approach, needless to say, did not work. No matter how disruptive the march of technology was, government could not stop it - nor should they have. And that remains true today.

On any given night over the past month, more than 300 homes were available for rent on Airbnb in our city. Could our city really have afforded the resources to police all those rentals? No.
And should we be in the business of disallowing a service like Airbnb that people love and that lets middle-class folks earn a bit of extra income by renting out their apartments? Absolutely not.
Indeed, if there are concerns about a new technology or platform or industry, the way to address those concerns is not by trying to eliminate what's new. Instead, as Bill Clinton said, "We have to make change our friend," which is what we're doing in Jersey City with regard to Airbnb.

Just as governments ultimately passed speeding and seat-belt laws rather than fighting the automotive industry writ large, we decided to work with Airbnb. We signed an agreement that would allow residents to use the site and rent their homes out for the short-term, while also establishing some common-sense ground rules: people can't rent out so many rooms as to create an informal hotel; they can't change the nature of the neighborhood. In exchange, Airbnb agreed to level the playing field and collect the standard 6 percent hotel tax that anyone would have to pay if they went to the Westin or Marriott.

This is an agreement that will help the whole city. We estimate it will raise up to $1 million in additional city revenue - and bring tourism to parts of the city that typically don't see it. In fact, Airbnb estimates 74 percent of Airbnb users stay outside the main hotel district - and 40 percent of their dollars are spent in the neighborhood where they stay.
Change, in other words, can be a good thing. In this new century, we must recognize that change can be our friend. Government shouldn't live in the past - it should look to the future.
Steven Fulop is Mayor of Jersey City, NJ.
Popular in the Community