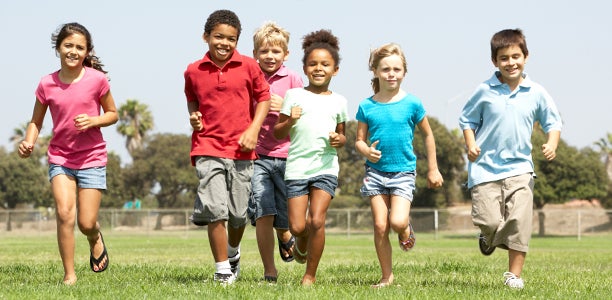 A recent and dangerous trend is emerging in children as young as kindergarten. It is a fad supported by parents with healthy intentions but one I believe can send our children to hospitals, counselor's offices, and even psychiatric treatment programs if we don't put a stop to it. What is this latest trend?
I know, most of you are probably rolling your eyes right now, assuming I am one of those helicopter moms who forbids refined sugars and the Devil's spawn otherwise known as the Disney Channel.
Actually, I am pretty laid back when wrangling my fierce foursome. I let my kids ride their bikes without helmets (I know -- gasp!), I let our 6-year-old watch Jurassic World and all eight Harry Potter movies (and then wonder why he crawls in our bed at 3:00 a.m.), and I never throw away Halloween candy... which might explain why our dentist sends us his family's Christmas card every year.
All this to say, I give my kids a pretty long leash. I encourage independence because there are four of them and one of me. I am outnumbered and tired, and slowly but surely they are wearing me down.
There are certain issues, however, where I refuse to wave my white flag. Kids wearing Fitbits is one of them for several reasons:
1. Fitbits could be a slippery slope leading to eating disorders.
Just like people (including teens and children) who obsessively track their weight on a scale, a child can become preoccupied with tracking her "points" (or steps) on a Fitbit.
Would you buy your 8-year-old a scale and encourage her to weigh herself daily -- even multiple times per day -- explaining, "If your weight goes up, that means you're not being active enough. If your weight goes down, that means your activity level is great." Of course not. We all know this would likely set our children up for a lifetime struggle with eating disorders and body image issues.
Yet many parents see no problem with strapping a Fitbit on their child's wrist and saying essentially the same thing: "If your steps are low, then your activity level is too low and you need to exercise more. If your steps go up, then your activity level is great!" How is this healthy or beneficial?
The Fitbit has the potential to lead to unhealthy, dangerous behaviors such as over-exercising, disordered eating, anorexia and bulimia. You might think I am overreacting, but countless young women I have mentored over the years would agree with me.
95% of people with an eating disorder are between the ages of 12 and 25.

42% of 1

– 3

grade girls want to be thinner.

81% of 10-year-olds fear being fat.
Given these statistics, I see Fitbits for kids as loaded weapons possibly leading to self-destruction.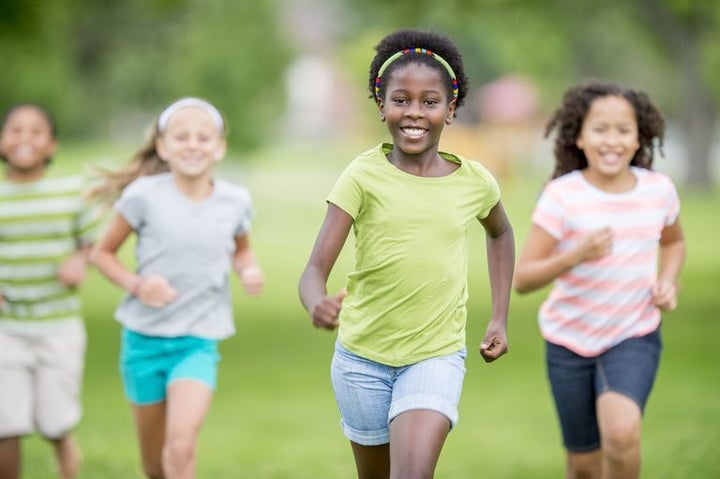 2. Fitbits were created for sedentary adults, not for active children.
Adults sit in traffic all morning only to arrive at jobs where they sit at a desk all day. At the end of the day endure the commute all the way home. Adults, unlike children, need motivation and accountability to work against the natural rhythm of life and increase activity.
I admit, some children also need help in this area. There is a childhood obesity problem in our country we cannot ignore. However, according to the Centers for Disease Control, only 18% of all children are obese, which means the other 82% of children in our country are at a healthy weight. Do we really think those children in 18% are the ones wearing Fitbits?
Also, have you ever heard of a child getting in trouble at school for sitting still for too long? Me neither. Most children participate in P.E. and recess then come home and play outside (if parents turn off the technology). If kids are involved in sports, they have another chance for physical activity. Children's bodies are naturally in motion; it's technology, classroom desk work, and adults who use the TV as a babysitter that keep our children at rest. We don't need a Fitbit to solve this problem; we need adults who will take responsibility for their children's health.
If someone wants to hit the jackpot, how about inventing a Readbit, which tracks how many books kids read? Or a Sitbit, which tracks how long kids sit still at the dinner table? Or a FamBit, which tracks how much time families spend together... without technology?
3. Kids + Fitbits = Missed Opportunities
Shouldn't we, the parents, encourage our children to participate in healthy forms of exercise, whether through organized sports or old-fashioned neighborhood hoopla? Shouldn't we cut off technology and engage in family walks and bike rides, trips to the park, games of kickball, capture the flag, and hide-and-go-seek? Why must we pay for a lifeless object to parent our children?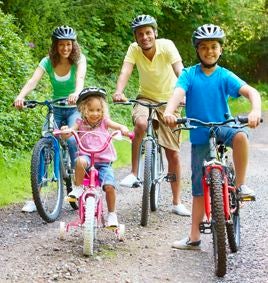 4. We don't have to share our toys with our kids.
From Starbucks coffee and Kendra Scott earrings to our favorite Lululemon apparel, kids don't need all the cool accessories we enjoy. Our little cherubs seem to think we should share our toys with them -- and we feed their manipulation. What they don't realize is that it took some of us 30, 40, even 50 years to accrue such luxury items. We didn't wake up at 10 years old, eat a bowl of Lucky Charms, and then drive to our friend's house in our tricked out golf cart. No, we rode our Huffy bike while pumping our brother on the handlebars. Generation Z could use a little delayed gratification.
I know many of you will disagree with me. You might think Fitbits encourage activity and a healthy lifestyle for our children. I think we, the parents, can do the exact same thing... and it won't cost us $39.95 plus tax.
********************************************************
Elizabeth is an author, blogger, and speaker who is passionate about marriage and family ministry, foster care, and adoption. She earned her B.A. from Baylor University and her M.A. from Dallas Theological Seminary before writing two books: a Bible study for teens called, Dealing with Divorce: Finding Direction When Your Parents Split Up, and a book for women called, If You Could See as Jesus Sees: Inspiration for Hope, Joy, and Purpose. Elizabeth and her husband live in Waco, Texas with their four children (three biological and one they adopted through foster care). You can read more from Elizabeth at www.elizabethoates.com.