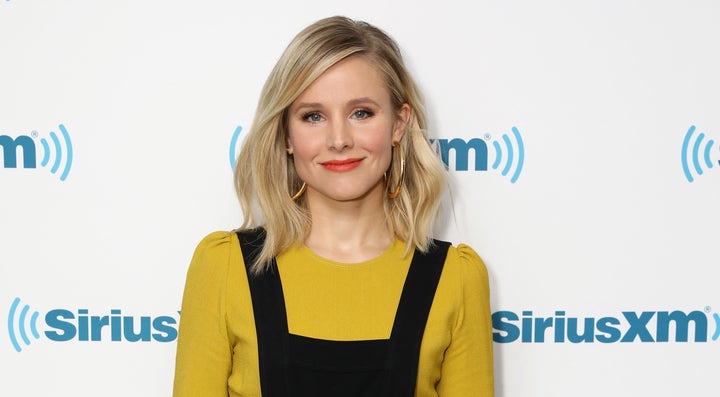 Kristen Bell has a lot of thoughts about raising children today.
In an interview with Today to promote Neutrogena, the actress noted that she's always hungry for advice about raising kids and new perspectives from other parents to help inform her own decisions.
"I am a parent that actually loves to hear advice from other mothers," she said. "I don't care if your filter is judgmental or altruistic — I still want to hear it because it may be valuable to me."
Bell and her husband, Dax Shepard, are raising two young daughters, 4-year-old Lincoln and 2-year-old Delta.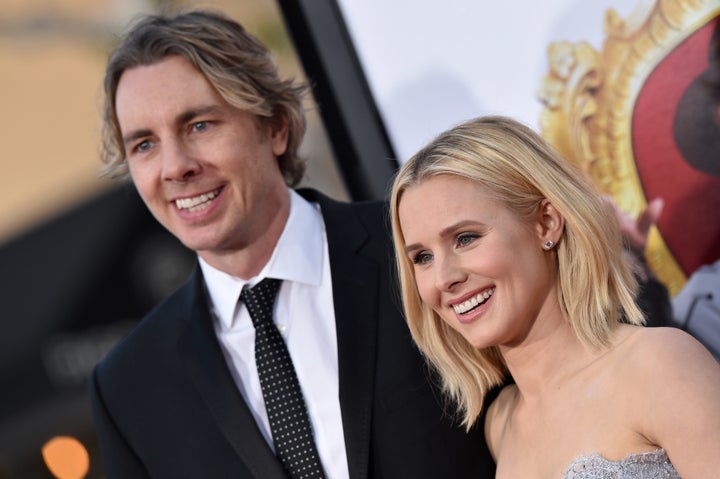 During the interview, she shared her own parenting methods, including her attempts to make tasks that aren't particularly fun "apply to their curiosity level." For example, she often has to put sunscreen on her girls in the morning, and they used to hate it, Bell said.
"But now, first of all I let them see me put it on because I think they give me a lot more respect when they're mimicking what I'm doing," she said, adding that they do the same thing with brushing their teeth. "It's about giving them some control over what I'm asking them to do, and it really has helped a ton."
Bell also spoke about the ways she encourages her daughters to communicate and cope with their feelings.
"I stopped saying, 'It's OK,' to anything in their lives," she explained. "My older daughter gets embarrassed a lot, and I don't say, 'It's OK. It's OK.' I simply sit next to her and I say, 'Do you feel embarrassed?' And she'll say, 'Yes.' And I say, 'I feel embarrassed, too, sometimes. Sometimes I trip and I feel embarrassed or I break a bowl and I feel embarrassed. I used to feel embarrassed a lot more as a kid, but as you become an adult, some of that stuff goes away.'"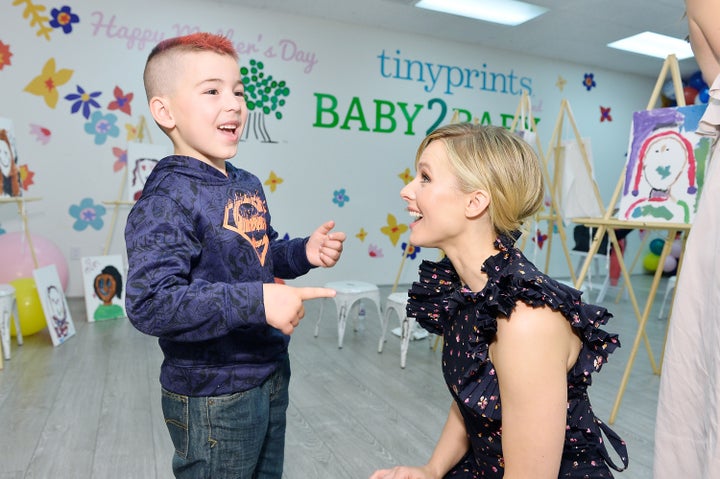 Bell said that this is her way of letting her daughters experience and understand their feelings. "I think saying, 'It's OK,' all the time doesn't do anyone any favors. It just makes them subconsciously think that they're not supposed to be having those feelings," she noted.
"We tell them to have any feelings — even if it's a tantrum and they're screaming and crying," the actress added. "I say, 'You know what? You are allowed to be sad right now. You are allowed to be angry — that's OK. But, you cannot be angry and sad in the middle of the living room while we're having dinner. You're welcome to go up to your bedroom and cry, but you're not allowed to ruin everybody else's evening because you're having a tantrum.'"
Read the full interview on Today to learn Bell's thoughts on the value of sleep, sharing parenting tasks with her husband and more.
Related