Kristen Bell is a strong proponent of being honest with your kids. That's why the whole Santa Claus thing doesn't sit well with her.
The actress spoke to Today about her family's Christmas traditions while discussing the upcoming "Bad Moms" sequel "A Bad Moms Christmas."
"We decorate like crazy, which is always really fun, but other than that it's just relaxing," she said. "I have no problem calling it if everyone's stressed and saying, 'Let's order out.'"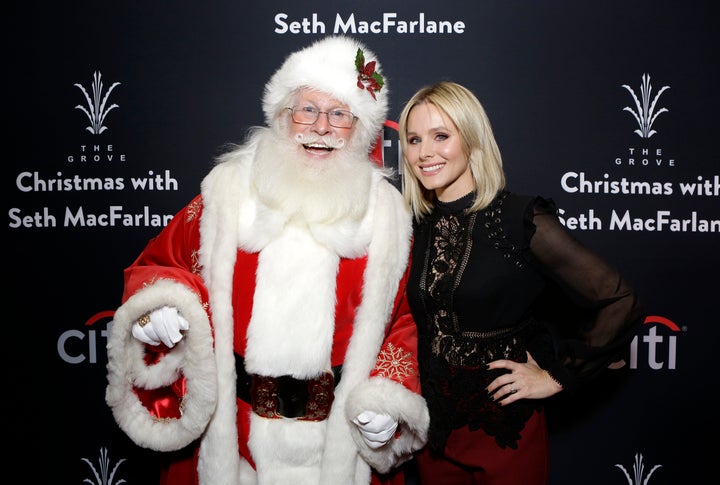 Bell and her husband, Dax Shepard have two daughters, 4-year-old Lincoln and 2-year-old Delta.
During the interview, she said they don't plan on pushing the whole Santa Claus narrative on their daughters too aggressively.
"We have to tell our kid that one night a year breaking and entering is OK and that a dude in a jumpsuit is going to come down the chimney and is going to rifle through our stuff, but it's OK because he's going to leave us gifts?" Bell said. "That's a crazy story to tell your child."
Bell said they've incorporated the jolly man in red into their Christmas fun in the past, but it didn't go so well.
"We've only met Santa once and it was the obligatory picture where both girls were crying," she recalled. "One girl was hysterically crying and the other one was sort of giving him the stink eye."
As a result, it seems Bell and Shepard aren't taking the Santa tradition too seriously.
"I said, 'There's gonna be a guy stopping by on Christmas Eve in a red jumpsuit with combat boots. Huge Grizzly Adams beard, he goes by Kristopher Kringle or St. Nick, he's got a lot of aliases,'" the actor joked. "I said, 'and he's gonna show up riding a team of endangered animals. He's gonna park them on the roof then he's gonna repel in. He's gonna root around the area for a while, eat some cookies and what not.'"
"'Don't worry, he's not diabetic. He looks like it, but it's OK. And then if you come out, you may find him getting handsy with mom under a mistletoe,'" he continued.
Lincoln asked her dad about Santa's marital status, Shepard said at the time. "And I said, 'Ya know, he's married, but he travels a lot. I don't know what his real arrangement is. He hangs out with a lot of children — but they're his employees...' So she's excited she can't wait to meet this felon," Shepard added.
Although Bell told Today she tries not to "succumb to telling fibs" to her children, she doesn't judge parents who rally around the Santa myth or try to force her beliefs on them.
"I hesitate whenever I give advice on parenting because every kid is different, and I'm a firm believer in accepting all advice and figuring out what works for my kids," she said.
For more of Bell's thoughts on parenting and the "Bad Moms" sequel, visit Today.com.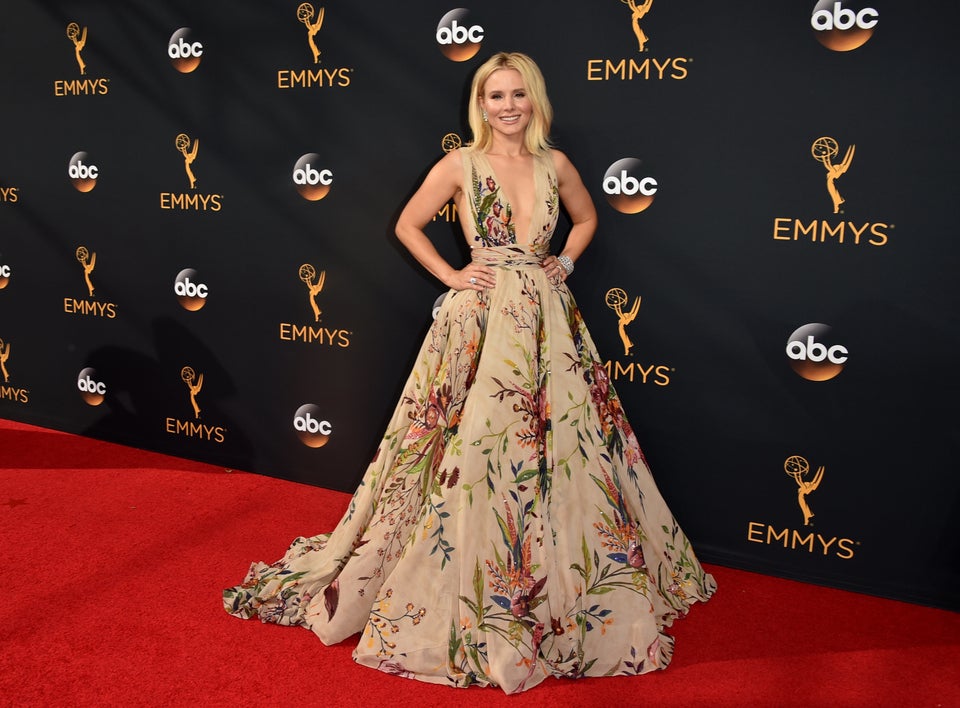 Kristen Bell Red Carpet Photos