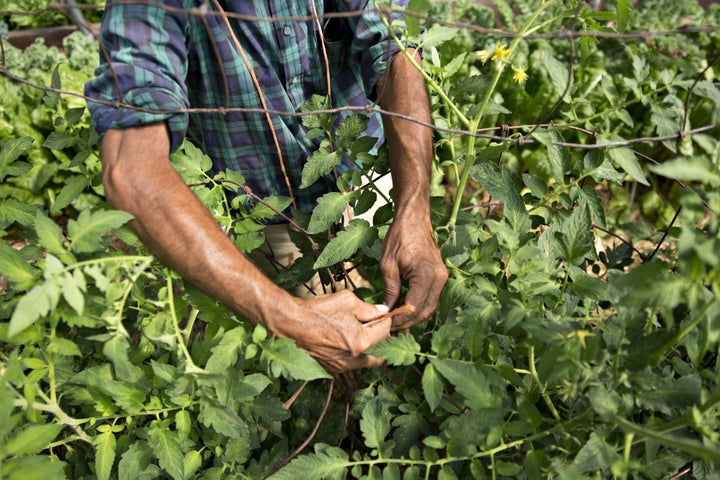 The Latino community is deeply concerned about a number of President Trump's recent environmental actions. This includes his cavalier dismissal of longstanding and successful efforts to improve the nation's air quality.
Given the fact that over half of Latinos live in areas where the air quality frequently does not meet national health minimum standards, this is an urgent cause for concern. It is also one that President Trump failed to acknowledge when he signed the executive order directing the Environmental Protection Agency (EPA) to roll back crucial clean air and climate protections, including the Clean Power Plan.
The harmful effects of pollution – especially air pollution - represent a very present danger for Latinos across the United States. In fact, a 2013 MIT study reported that air pollution in the U.S. causes 200,000 early deaths each year. Latinos have the highest rate of asthma in the country, are twice as likely to visit the hospital for asthma, and according to the U.S Department of Health and Human Services, Office of Minority Health, Hispanic children are twice as likely to die from asthma attacks, which are made more severe by poor air quality.
As a workforce, Latinos are overrepresented in outdoor occupations such as agriculture, construction, and landscaping where they are at greater risk of exposure to poor air quality. In addition, by attacking the Clean Power Plan, President Trump and his administration are ignoring billions in health and economic benefits.
By contrast, if left in place, the Clean Power Plan is projected by the year 2030 to help avoid thousands of premature deaths per year, many of them Latino, through the reduction of incidences of asthma and other pollution-related illnesses. These measures also have the potential to create thousands of new, good-paying jobs and are projected save hard-working families money on utility and medical bills for hospital and doctor visits and prescriptions.
President Trump's rollback of clean air protections is an immediate and urgent issue for our community. That is why we are marching with tens of thousands of other people concerned for the future of our planet, and for the future of our children at the People's Climate March in Washington, D.C. and around the country on April 29th.
We call upon the Administration to reconsider this direct attack on our environment, Latino communities, and on hard-working American families and children. We also implore our Senators to do the right thing and take action against this assault on our health. As Latinos, it is our responsibility to speak out, to protect our environment, and to create a better future for our children and grandchildren.
Jose Calderon is the President of the Hispanic Federation.
Popular in the Community