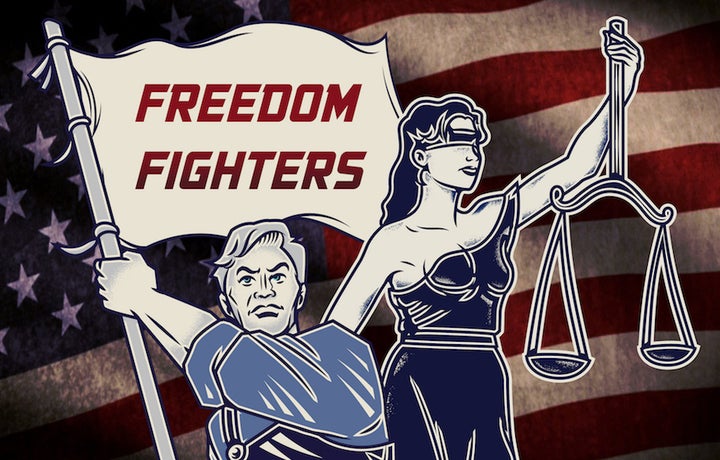 It's no secret that we live in scary, uncertain times. These past few months, I cringe almost every time I read the news: The Paris Climate Agreement. The Immigration Ban. The Russia Probe. At times, it really seems things are perpetually getting worse, and there's no light at the end of the tunnel.
But then I read the stories about lawyers and judges stepping up the to plate and doing what they do best: They fight hate, they defend our Constitution, and they give a voice to people who can't speak for themselves.
For example, when the travel ban was first announced, it was people such as U.S. District Judge James L. Robart, Federal Judge Ann M. Donnelly, Washington state Attorney General Bob Ferguson and Washington state Solicitor General Noah Purcell who fought it at every turn.
Those in the legal profession often get a bad rap, and honestly they don't deserve it. The rest of us might march and write articles and give money to combat the injustices of the world. But the lawyers are on the front lines truly fighting for what's right. For instance, Bryan Stevenson is a public interest lawyer who founded the Equal Justice Initiative which aims to end mass incarceration and excessive punishment and to challenge racial and economic injustice. Stevenson has saved dozens of men from the death penalty, and he has worked tirelessly to fight poverty and racial discrimination. He, and so many lawyers like him, are out there changing laws and really making a difference for the rest of us.
I run a popular blog for lawyers, and we wanted to do what we could to help honor these national heroes. The Legal Freedom Fighters Series was created to give these people their due.
And, I've got to say, they are even more amazing than I thought:
Michael Lieberman has been the Washington Counsel for the Anti-Defamation League (ADL) since 1989. For nearly four decades, he has fought against many forms of hate and discrimination.
The list goes on: Carrie Goldberg is fighting revenge porn and championing sexual privacy. Emily Benfer started a medical-legal partnership clinic that addresses the social and legal issues that negatively affect the health of low-income individuals. Kimberly Merchant helps fight for those in poverty. Mick Wagoner is a champion of our veterans.
And then there's Joyce Tischler, the "mother of animal law" who founded the Animal League Defense Fund to fight for the creatures who truly don't have a voice.
These are just a very small percentage of the millions of lawyers dedicating their lives to social justice. There are countless Legal Freedom Fighters quietly making sure we preserve all that is good in our country and fix all that is not. Their work is inspiring, and it gives so many people hope. I know I feel a lot safer know they're out there protecting us.
Popular in the Community