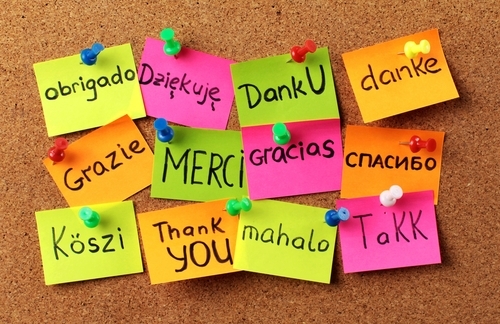 I'm currently studying Portuguese. It's hard. The linguistic capabilities of my youth (at one point considerable -- I was a Modern Languages and Linguistics major with an emphasis on Russian) have faded. I first fell in love with Russian and then with Russia itself, though our affair was volatile, a love-hate (at times destructive) relationship. I haven't been back in almost twenty years. I'm tempted on occasion, but then I'll read something about Putin (major turn off).
Perhaps someday Russia and I will rekindle what we once had, but right now I have all eyes on Brazil, hence the Portuguese. In the interim, I've had minor flings with French (for Morocco, not France), German, Czech, Spanish, Spanish Mexicano, and Italian. For most of these, I have very little to show. Language is a use-it-or-lose-it skill. It's telling that what I have retained involves describing exactly how I prefer my margaritas.
The hours I spend in pursuit of knowledge that will not endure might seem wasted, but the opposite is true. Whenever and wherever we travel, I will always endeavor to speak the native tongue, no matter how limited or butchered. I think learning (or attempting to learn) a foreign language should be on everyone's bucket list. Here's why:
It's Beautiful
There's something almost magical about communicating in a different language. When you successfully communicate for the first time with another human being in a language different from your native one, you feel like you've cracked a code. And you've created a bond with that person that's unlike any other. It's too cool not to experience at least once in your life.
It Shows Respect
The world doesn't need any more hypocrisy and arrogance. We've all seen the person who is annoyed by non-English speakers in America, but then travels beyond our borders and expects to be catered to in English. Don't be that person. Don't give up on the phrasebook, even when it's hard. Keep trying. The world will thank you in many beautiful ways.
It Enriches Travel
Those many beautiful ways in which you'll be thanked will enrich your travel experience. A demonstrated effort to speak the language of the country you visit will inspire the people you meet to take an interest, extend a hand, and offer help when you need it. You'll see a truer (better) version of the culture and the people than if you never venture beyond "Do you speak English?" repeated until you find someone who speaks English.
Kids Rock It
Got kids? Learn a language together. Their capabilities are likely far greater than your own, so they can help you when you're struggling, and they also get to ride the high of doing something a little better than their grownup classmates. It's a win-win.
It's Not as Hard as You Think
As difficult as learning a language can be, you're also likely to find a few phrases that stick and are always there when you need them. If you can get over the initial intimidation, you might find that it's not as difficult as you'd anticipated.
Spousal Support
Just because something is hard doesn't mean it's not fun. (That's what she said.) Learning a language is especially enjoyable if you do it with your spouse. (That's what she said. Again.) My husband and I often attempt mock conversations in Portuguese, most of which make us thankful that we still have a few months before our departure date. The conversations usually go something like this:
"Where is the hotel?"
"Yes, I am."
"Thank you very much."
Less than impressive, I know. But completely worth it. In a month's time, we might actually be coherent and relate one phrase to the next. If not, that's okay, too. Because a little bit of effort and sincerity (occasionally supplemented with sign language and a dictionary) can take you further than any airplane.
Related